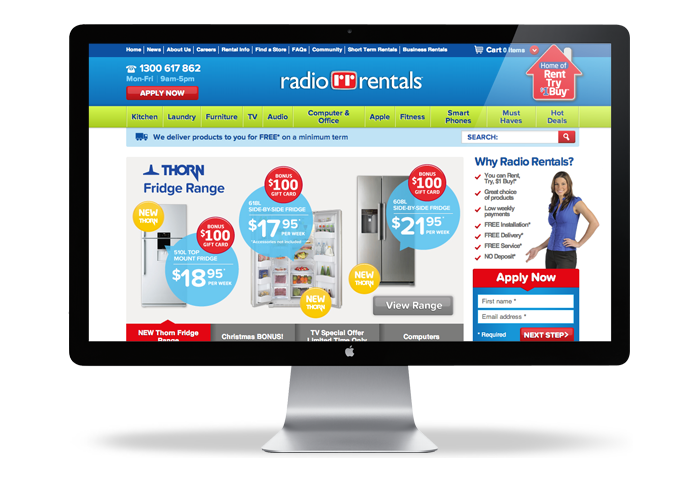 Iconic Australian retailer Radio Rentals has launched its new e-commerce store, delivering customers an intuitive online experience that strengthens its brick and mortar stores nationwide.
Rysen worked closely with Radio Rentals to resolve the issues of its previous website, such as its incompatibility with tablets and smartphones. The new website makes use of HTML5 and responsive design, making it suitable for computers and mobile devices alike.
The new website site is scalable to give the company room to expand in the future. Rysen also designed the new e-commerce store for Radio Rentals's South Australian-based brand, Rentlo.