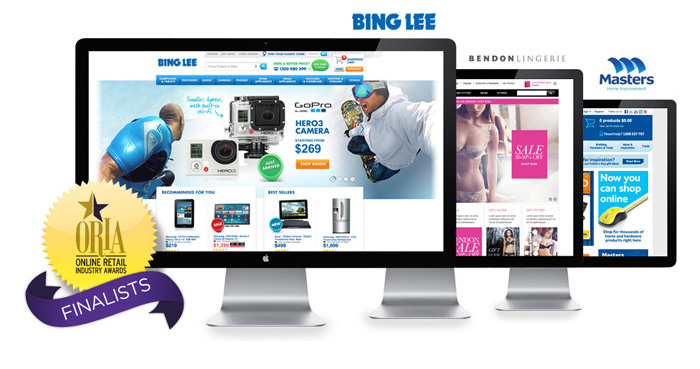 Consumer electrical retailer Bing Lee has been nominated for four 2013 Online Retail Industry Awards (ORIAs), hot off the heels of launching its state-of-the-art website in February.
With a website designed by Rysen, Bing Lee is a finalist in the 'Best Multichannel Retailer,' 'Most Innovative Online Retailer,' 'Best Site Optimisation & Design' and 'Online Retailer of the Year' categories.
While the nominations are a first for Bing Lee, Rysen is no stranger to the ORIAs after having designed the 2010 'Online Retailer of the Year' award-winning website for Big Brown Box.
Rysen was also involved in the website design of two other 2013 finalists, Bendon Lingerie and Masters Home Improvement, who will each be contesting numerous awards.
The ORIAs will be held on August 21 at the Online Retailer Conference and & eCommerce Expo, Australia's largest eCommerce event.