Services:
Digital Strategy
If you want to succeed in the online world, you need a strategy so that's where we start. Whether we are completing a website development or mobile app project or taking hold of your digital marketing and user experience, we first build a solid strategic foundation.
That foundation is the springboard from which we will steer your project to success. We define clear goals so we can track progress and ROI, and we lay out the roadmap that will get you there.
Choose Rysen for a digital strategy that serves your customers
Whatever your business's size, situation, and unique needs, our team of highly qualified designers, developers, and project managers will work with you to map out a watertight digital strategy that serves every stage of the customer journey — from awareness and interest to consideration, conversion, and retention.
Drawing from our expertise in UX strategy, optimised UI design, eCommerce development, WordPress design and more, we combine industry insights and a data-driven approach with tried-and-tested best practices to develop a clear, well-defined digital strategy that adds value and provides lasting impact.
Get in touch with Sydney's leading digital strategy agency
As a full-service digital strategy agency, we offer robust end-to-end solutions across all aspects of website development, website design and website development. If you are unsure about which one of our services will best suit your needs, please don't hesitate to reach out and contact us — we would be happy to answer any questions you may have.
Contact Us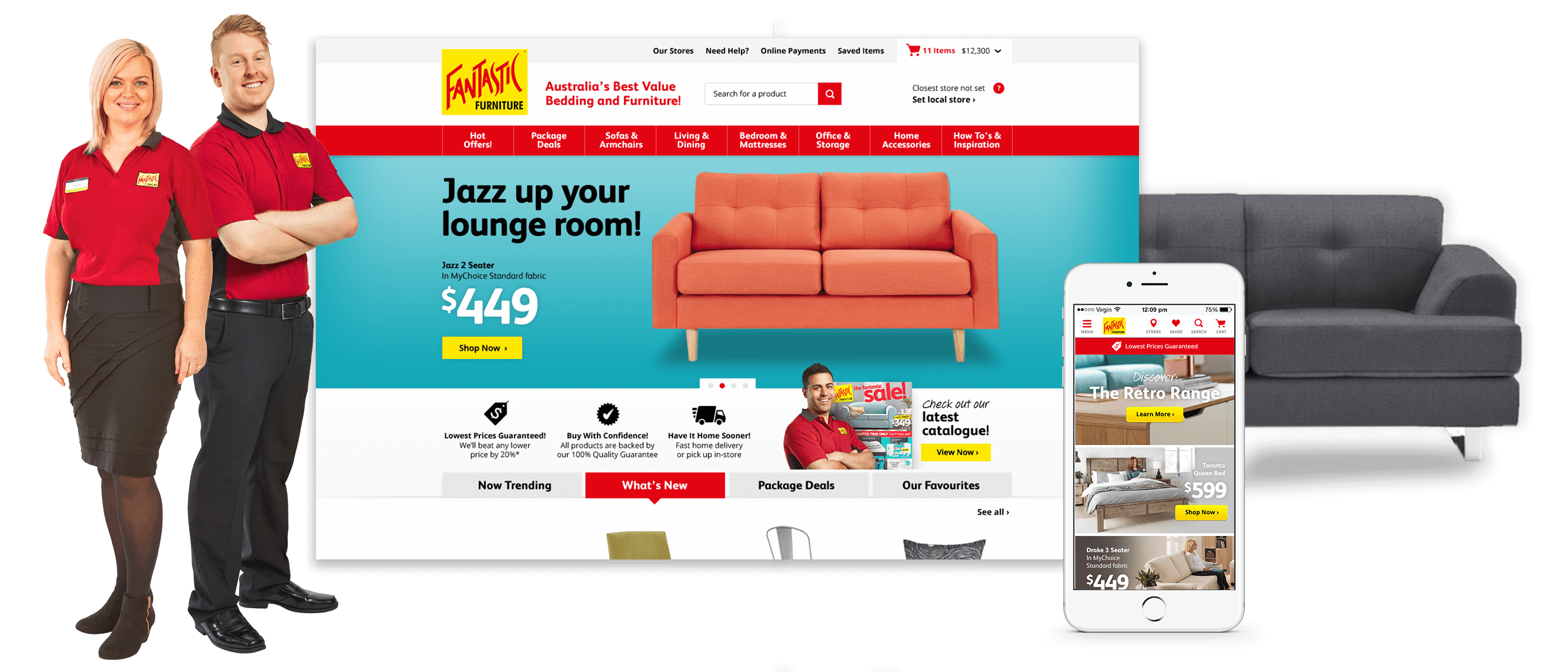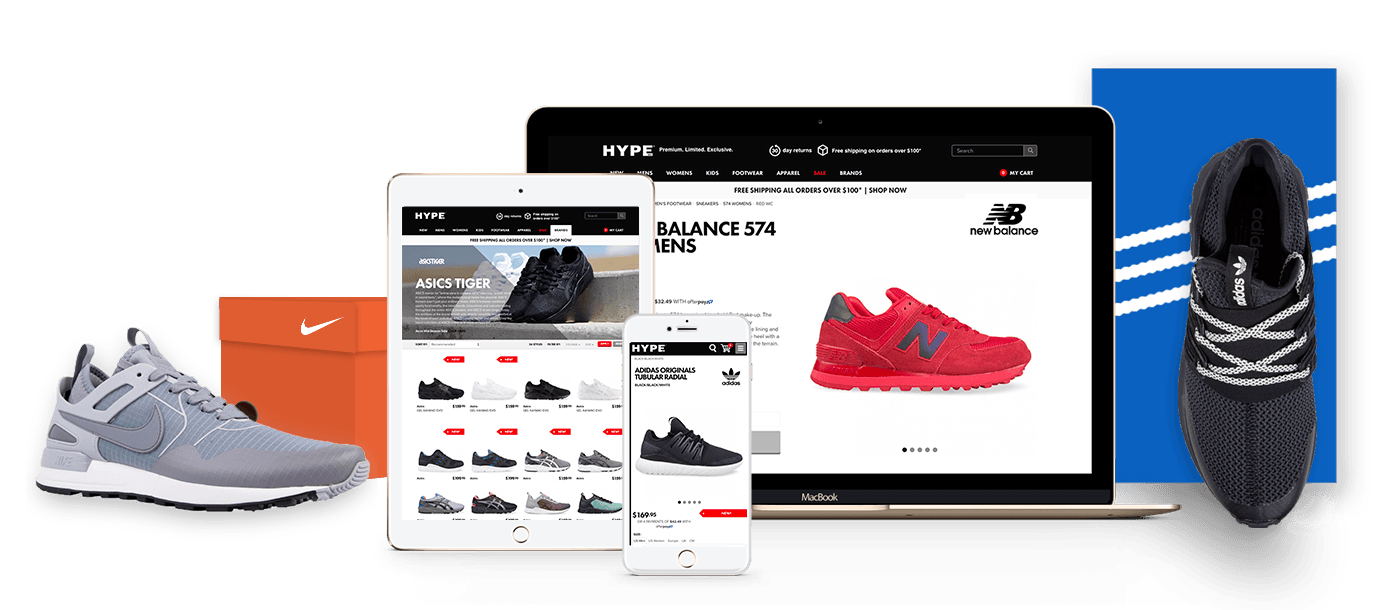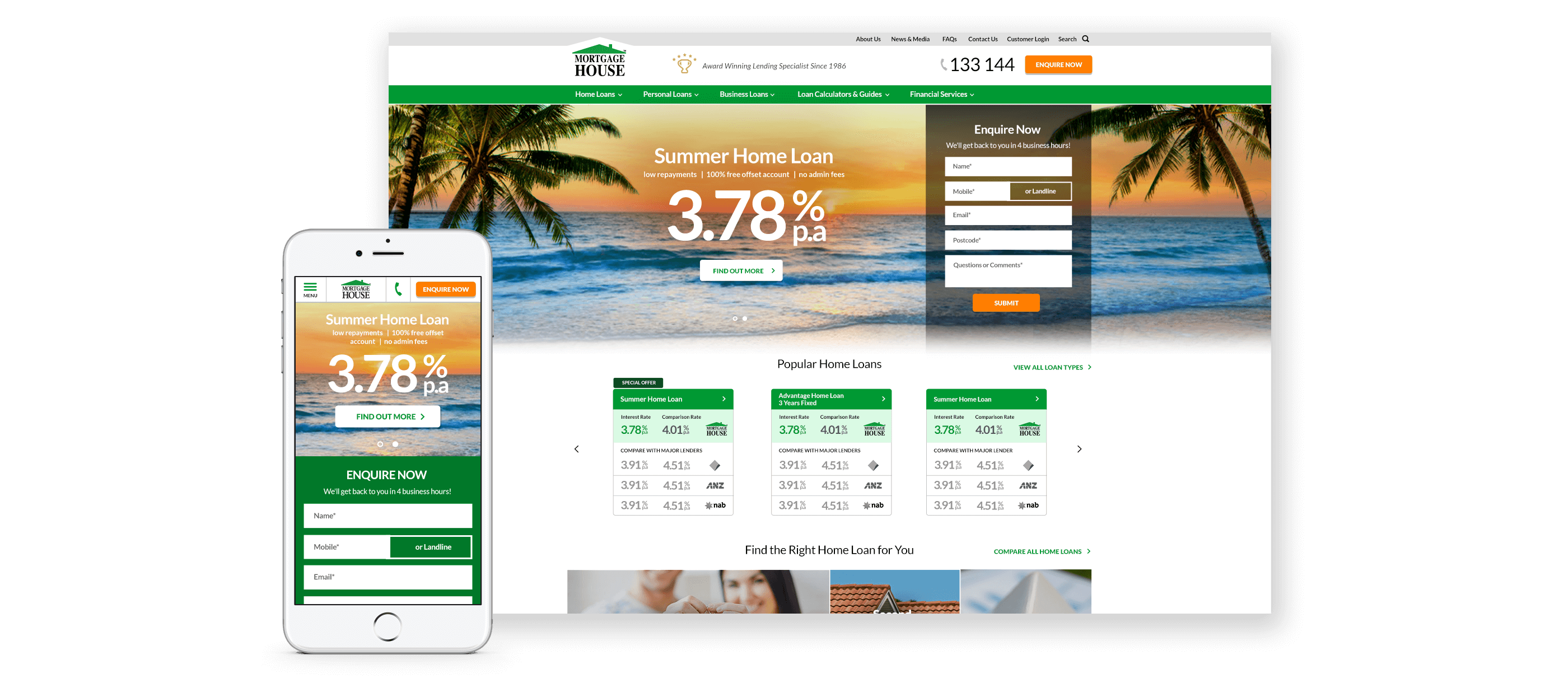 When we first opened our digital agency doors in 2006, digital was a much simpler proposition. It was almost enough to have a website and rely on Facebook or Twitter to drive traffic to your site. That is no longer the case. The best digital performers these days adopt smart strategies to guide their direction. They think fast and adapt to changing trends and opportunities.
No matter the size of your business, there are digital and marketing strategies that can have a tangible impact on your performance and revenue.

In-depth brand discovery covering market research, demographics, audiences and competitor analysis.

Outlining direction for the entire project, including external communications such as social and digital marketing.

Advice on existing technologies and recommendations that create opportunities to evolve with the digital space.

Target market analysis to gauge audience needs and encourage high engagement and delightful experiences on all devices

Considered approaches to structure and hierarchy, encompassing site maps through to content strategy.

Interface schematics to outline purpose and structure, providing clarity to the direction and informing design.
FAQs
Why choose Rysen?
Rysen are a full service agency, taking care of all your website needs. Read our FAQs below to discover more.
What are the components of a digital strategy?
The components for a digital strategy will differ based on your goals, industry and business, but there are some key elements to consider:
1. Digital platforms and presence. First up, your strategy needs to include every platform on which you have a presence. From your website to mobile apps, social media, PPC and other locations such as directories and news sites.
2. Digital technologies. This element is about understanding the technology you use and planning for the future with technological upgrades.
3. Digital marketing. The how of your strategy is your digital marketing. This can be made up of a number of different individual elements such as content marketing, email marketing, socials, advertising and PPC and search engine optimisation (SEO).
4. Customer experience (CX). When you understand the digital interactions your customers have with you online, you can develop critical insights and learning from that for your research. A solid understanding of your CX is needed before you can really define your user experience.
5. User experience. Your digital user experience is pivotal to your success. Understanding the way your customers engage with you online, and enhancing their experience through every interaction, should be a strategic objective in your plan.
Importantly, before you start bringing any of these elements in your strategic planning, you need to conduct a thorough audit of your digital landscape. You need to know what you have, what you don't have and what you need so you can bring all of the elements together.
Why is a strategy important for digital?
You wouldn't start or run a business without a business plan or strategy, so why would you invest in digital without the same planning?
Digital is a financial investment but it's also an investment in the future of your business. With the right strategic development you can lay the groundwork for serious growth and success.
The impact of strategic failure can be catastrophic, so don't underestimate how important it is.
Digital moves fast and your strategy needs to keep pace with that. You also need to review your strategy regularly against changes in the market, new technology and new opportunities.
Your strategy doesn't only define your direction and give you a clear base for measuring your ROI, but it also helps to differentiate your brand in the market and avoid missed opportunities.
Perhaps most importantly, your strategy ensures that everyone across your business is on the same page. If you have digital detractors in your business, your strategy gives you a common language and goals to work towards. The strategy gives you a springboard to start a discussion about the value and opportunity that digital presents.
What is the difference between digital strategy and digital marketing?
Digital marketing is one of the elements of your digital strategy. It's an important element because it is how you will go about achieving your strategic objectives.
There are a number of different components and marketing channels you can consider in your digital marketing strategy:
• Content - creating content (videos, blogs, social posts) to share online and drive brand awareness and interest.
• Social media - using social channels, both organic and paid advertising, to build your brand.
• Email - sending emails to your database to educate them about your services.
• PPC advertising - promoting your brand and business through PPC (pay per click) advertising via channels such as Google, Facebook or LinkedIn.
• Search engine optimisation (SEO) - driving Google and other search engine organic traffic to your website via content and other technical elements.
Your digital marketing strategy should be dynamic and clearly linked to your goals and objectives.
You do need both digital and digital marketing strategies, or rather you should set strategic objects in your plan that you achieve through digital marketing.
How do I create a digital strategy with Rysen?
For every one of the clients we work with, we create bespoke solutions, with our agency services tailored to your needs and goals. The process we follow is also bespoke to your business, but you can expect consistency in our approach and the level of service we provide.
To nail your strategy we need to truly understand your requirements and objectives so we start by listening. As we listen, we'll learn about your audience and get valuable information on your pain points and challenges.
The discovery stage is about understanding your strengths and weaknesses, the opportunities in the market and looking at where you are currently placed.
Once we have this base, we immerse ourselves in workshops to understand your customer personas and the UX journey and build out your strategy. We want to know what motivates your customers and what turns them off and generate opportunities to improve the overall total experience.
Of course, your strategy is just the beginning of your digital journey. We are also here with a complete suite of services to support your strategic aims. Across our digital agency have a talented team of designers, developers, UX specialists and digital project management experts who can bring your strategy to life.
At Rysen, we are focused on building strong relationships with our clients so we can deliver solid results.
What is a digital strategy?
Success in digital is not as simple as putting a single web page up online and expecting great traffic and high conversion rates. First, you need to take a step back to consider your digital strategy - the what, the why and the how.
Your digital strategy is your pathway to success. It brings together the various elements of your digital presence and aligns them with your business goals and objectives.
Solid digital strategies are grounded in research. We need to take into account the current company position, your goals for future growth, where you sit relative to the external market and the digital presence of your competitors.
Rather than sitting as a standalone piece of work, your digital strategy should align with and form part of your business strategy. Otherwise you risk setting yourself on a path to nowhere. In other words, your strategy shouldn't be set separately from your broader digital marketing and business planning.
Your digital strategy should also be holistic and look at the total picture of your digital efforts.
Don't confuse the word digital with the word website. While your website is arguably one of the greatest elements of your digital presence, your strategy should encompass your entire digital footprint and how each element works together to fulfil your strategic goals.
Crucially, you need an expert - or a digital agency - who understands the ins and outs of digital strategy to partner with you on the process. At Rysen, We love to see our clients start kicking goals when the outputs from their strategy come to life.
Why do you need a digital strategy?
If your business doesn't have a digital strategy, there's a high risk of being left behind. Technology is constantly evolving and changing, so if you don't have a comprehensive plan in place to stay ahead of the curve, you'll fall behind your competitors.
A powerful digital strategy can help you to boost website traffic and conversions, maximise ROI from online marketing campaigns, grow your business through eCommerce, and increase your brand awareness and reach via social media.
Without enlisting a professional digital strategist, it can be difficult to construct a cohesive and targeted plan that achieves the top-line growth and conversion results you desire. By working with a digital strategy agency, you can be sure that you're taking the most effective steps to grow your business.
Whether you're seeking a digital strategy agency to take on a one-off project or you're looking to implement an end-to-end digital transformation, at Rysen, we recommend clear, tailored, actionable solutions to grow your business and drive real results.
What does a digital business strategy include?
A digital strategy agency can help you create a rock-solid plan that will help you grow your company in the short and long term. Digital strategy services typically include a website, SEO, PPC and digital marketing activations such as email, Google Display ads and social media campaigns. Additionally, a digital strategist can help you track and analyse your online results to ensure that you're getting the most out of your investment.
However, just like every business is unique, every digital business strategy should be, too. Rather than use a one-size-fits-all methodology, at Rysen, we build a bespoke digital strategy around your business objectives, target audience, and industry trends and technologies. Together, it creates an ambitious but achievable plan to help you achieve your business goals.