Macquarie Telcom are not your average telco. Tradition telcos don't focus on the customer. Macquarie Telecom make it their business to provide the best customer experience in the industry. With the best reported score of any ASX company in Australia, Macquarie Telecom needed to ensure their positive and unique brand ethos was carried out online.
We were approached by Macquarie Telecom to do just that!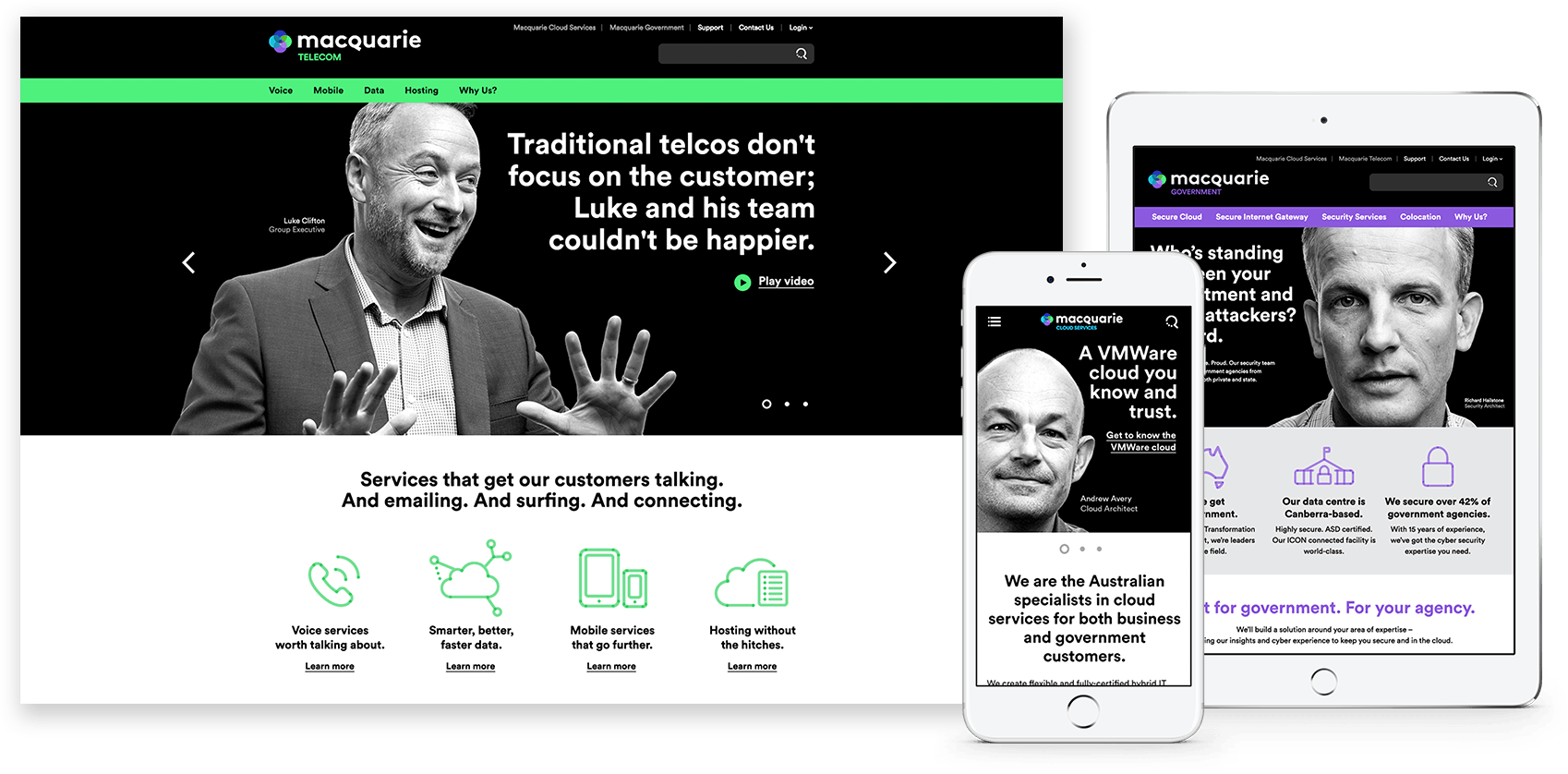 Responsive Website
With 3 sub-brands under the Macquarie Telecom Group (Macquarie Telecom, Cloud and Government), we collaborated very closely with the team at Macquarie to ensure each brand was represented correctly.
Through numerous user experience workshops and a collaborative design process, we continue to improve and expand on the Macquarie Telcom brand within the digital space.
"This is not simply a fresh coat of paint – far from it. The new look continues the evolution of the business over the past two years, builds on our strengths, communicates our difference, and separates us from competitors"
David Tudehope CEO
Landing Pages
Templates were designed to provide Macquarie Telecom with the ability to create their own unique Landing Pages when required.