Australian Geographic relied on Rysen to deliver an e-commerce experience, to bring its sterling reputation for customer service and expertise to it's digital audience.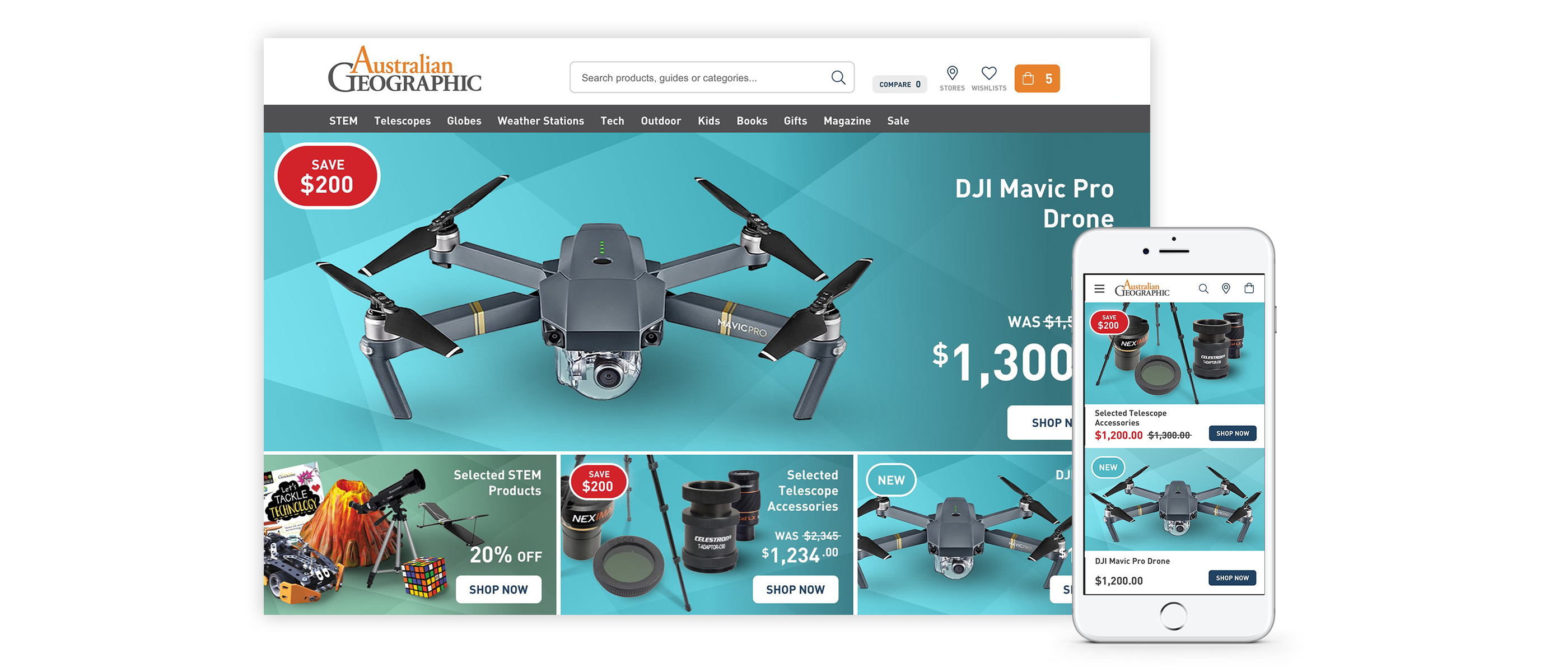 Challenge
From its humble roots as a bi-monthly magazine publication, Australian Geographic has since grown to become a household name in science and technology education. With multiple publications and over 60 retail stores nation-wide, there was a critical need for a new e-commerce website to streamline its retail operations to a digital audience. Rysen was approached to not only design a new e-commerce shopping experience, but also help modernise and shape the new digital brand.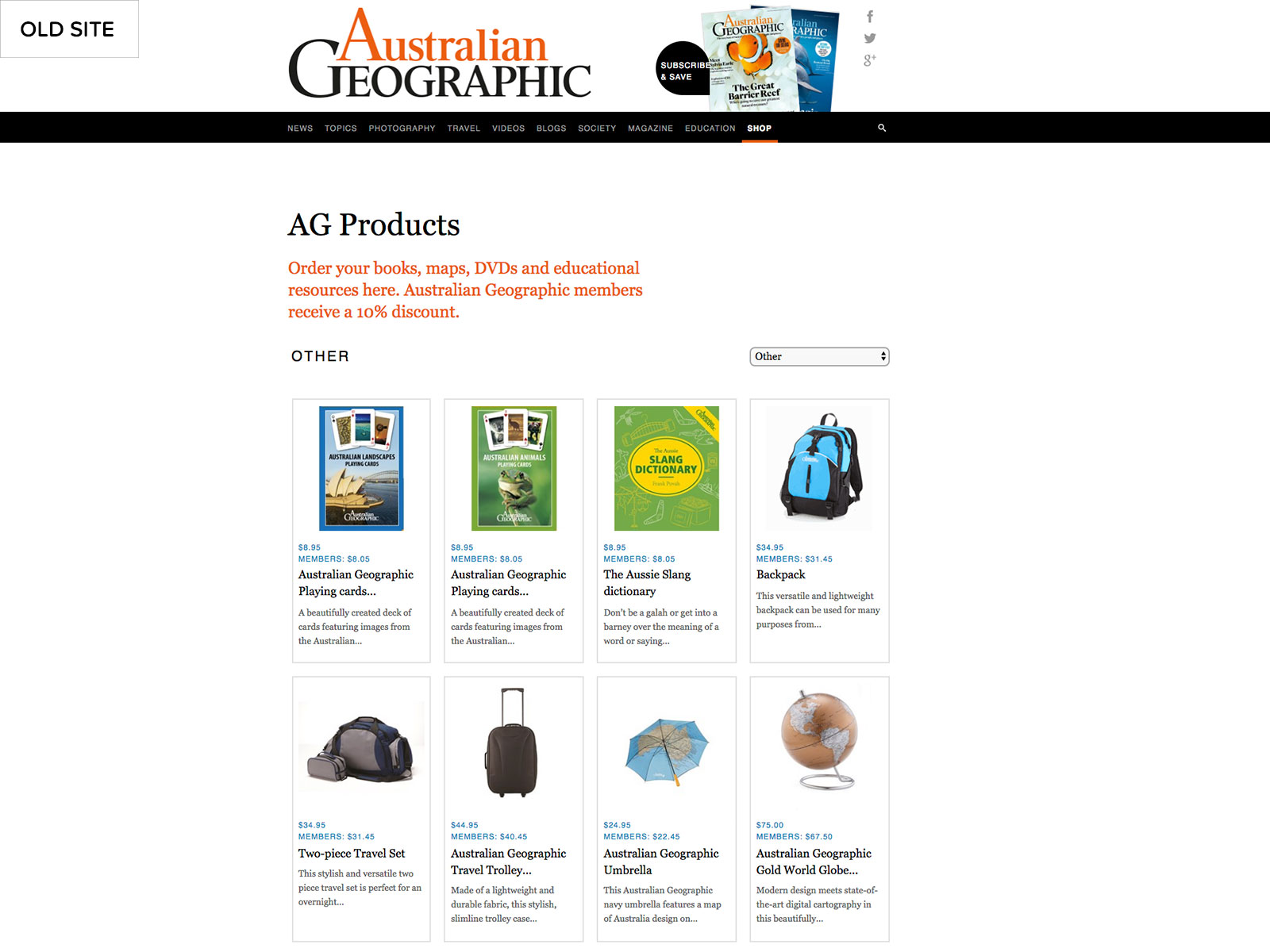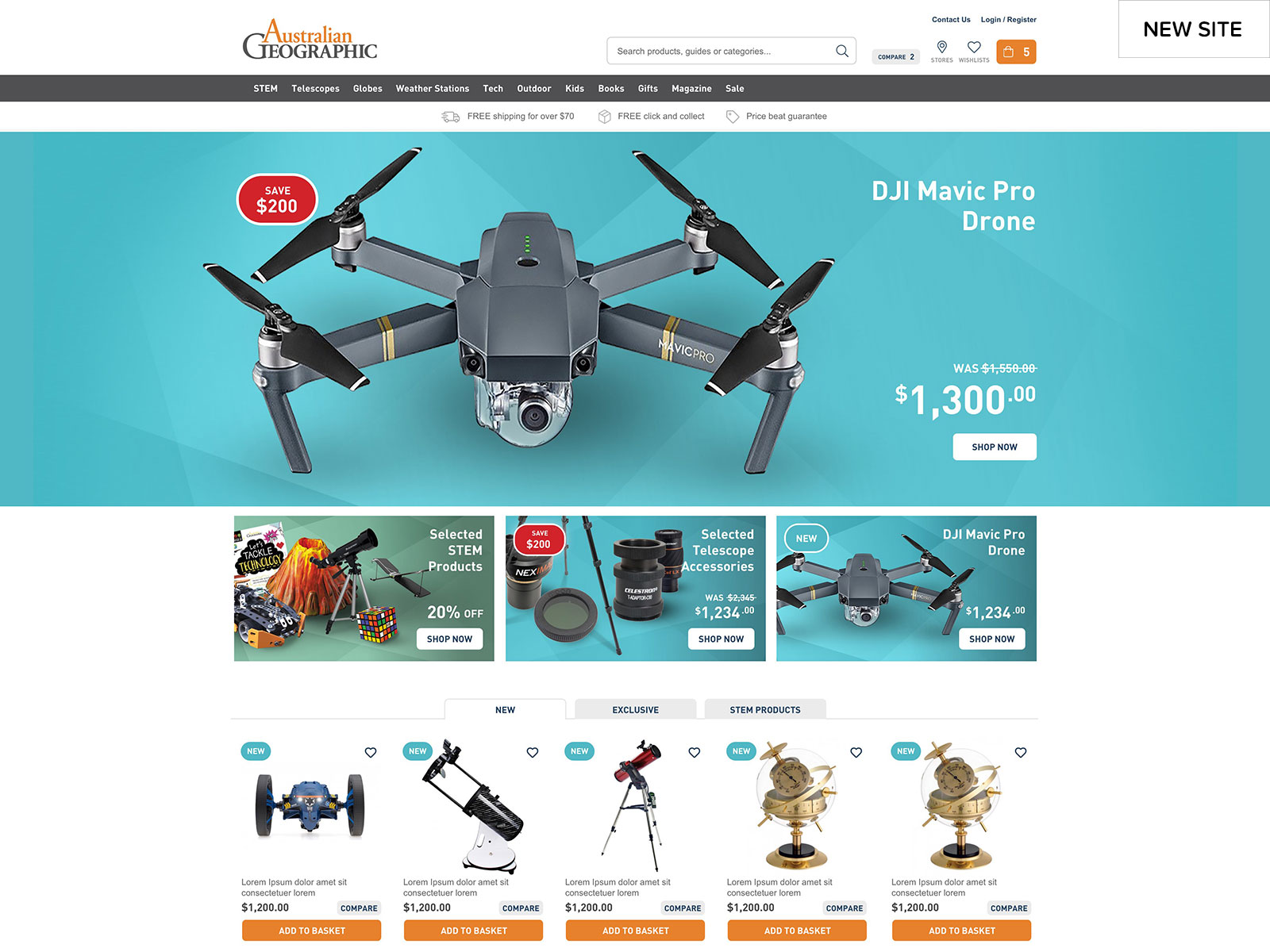 Solution
Placing the customer at the centre of the website's strategy involved a number of UX-research tasks including:
Gathering quantitive data through surveys of Australian Geographic customers.
Conducting interviews of customers to gain qualitative insights.
Empathy mapping and User Journey workshops, to refine the projects requirements and UX.
These insights helped inform the project's deliverables which included:
Industry & competitor research
User experience (UX) workshops
Mapping the customer journey
UX and website recommendations
Responsive website design and development
Optimisation of cart and checkout to maximise online conversions
Customer centric site structure, navigation & functionality
Result
The new website was successful in increasing conversions while providing an improved and streamlined platform for content and marketing. The website's fresh visual and UX design led it becoming a finalist for the 2019 Inside Retail Customer Experience of the Year & Omnichannel Retailer of the Year awards.