Baby & Toddler Town is a family owned and operated business retailing all products associated with babies through to toddlers up to the age of six.
With the largest range of Baby and Toddler products in Australia and an emphasis on providing premium customer service, Baby & Toddler Town were looking for an agency to translate their 'Super Store' mentality online. They found Rysen.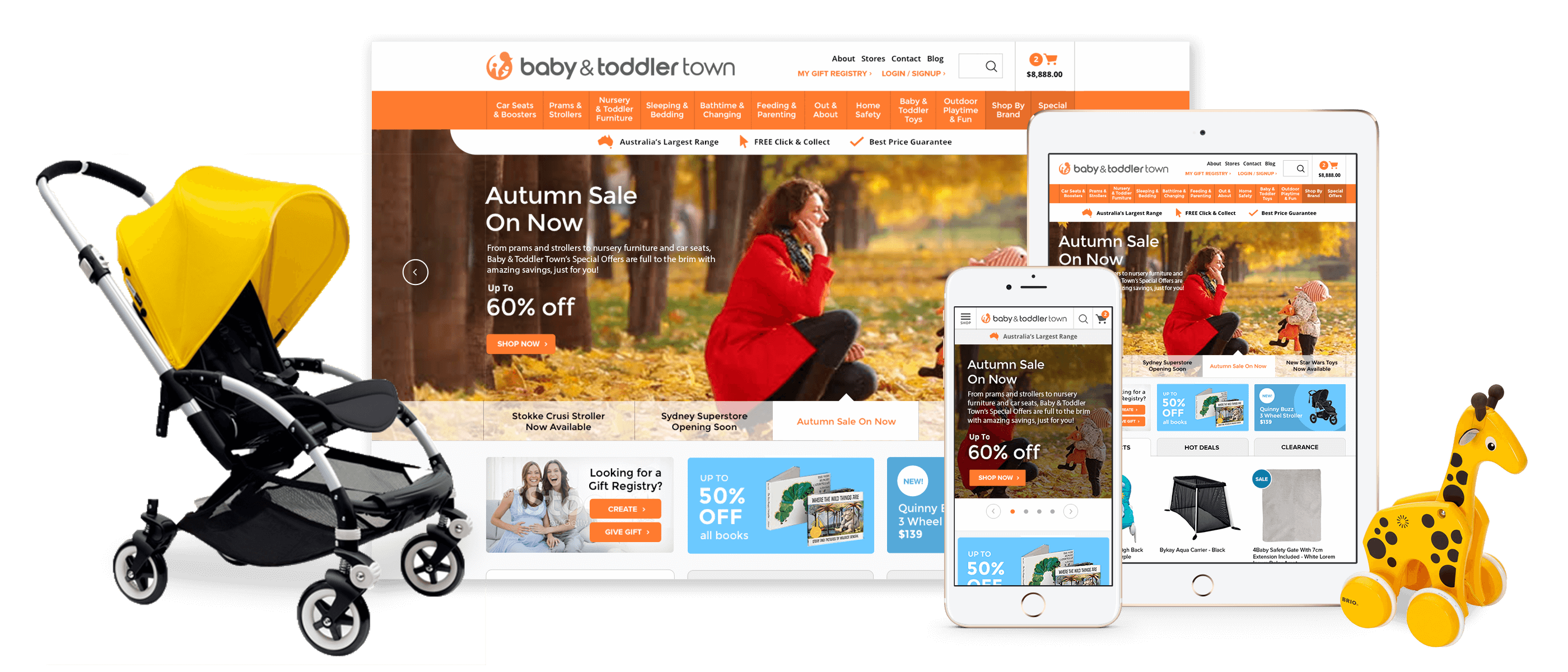 Challange
At a time when Australia had a gap in the baby and toddler market by housing baby products and toddler products separately, Baby & Toddler saw an opportunity to create the first Australian baby and toddler 'Super Store'.
Once the store concept was physically set up and thriving, Rysen were approached to translate the 'Super Store' into a fully operational responsive e-commerce website.
Solution
We first set about fully immersing ourselves in the industry by conducting thorough industry research & competitor analysis to uncover the gaps & opportunities in the digital space. We were then able to undertake User Experience workshops involving empathy mapping & user journey exercises which resulted  in a clear direction & strategy for how the physical 'Super Store' was going to translate to an e-commerce website.
Outlining the sitemap in detail at the very beginning of the project allowed us to identify the category structure of the website which was crucial to ensuring all products from the physical store found a home on the e-commerce website. Wireframes at multiple breakpoints (desktop, tablet and mobile) for the Magento 2 CMS platform were then created to provide a strong foundation. Detailing the sitemap and wireframes proved to be key when creating a new e-commerce website for Australia's largest range of Baby & Toddler products.
The final component was to design the user interface which would meet the clients needs of being clean, warm and professional.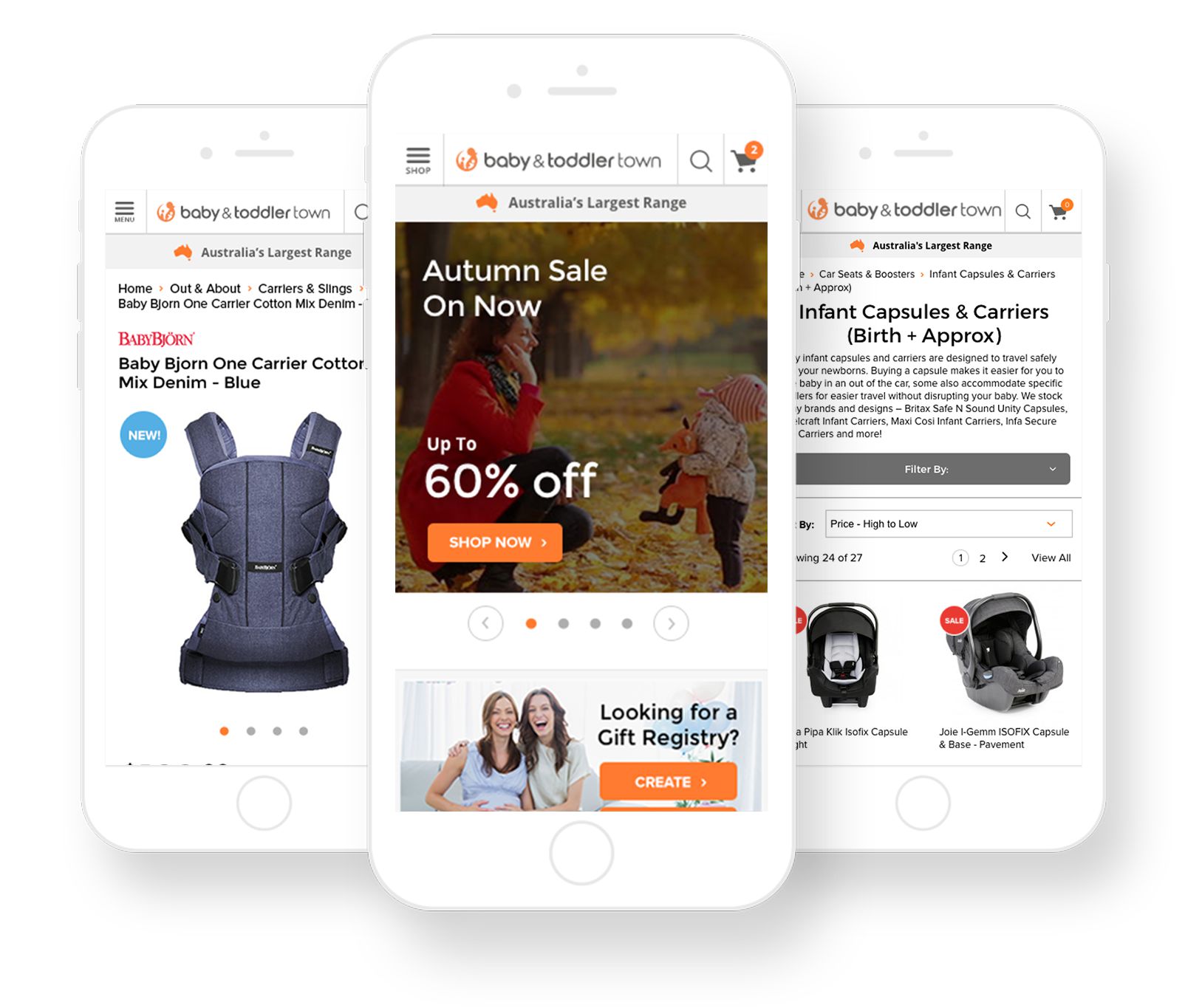 Results
The project was a tremendous success. Baby & Toddler Town now have a fully functioning e-commerce website to match their physical 'Super Stores'. Through the website customers are able to browse, compare products, engage staff through online chat, shop the latest offers, purchase products online and create gift registries.
Since the launch of the new website, Baby & Toddler have enjoyed their most profitable year with no signs of slowing down.