Big Brown Box is a major Australian pure-play online appliance retailer. Rysen redesigned the eCommerce website with an engaging design unique to the brand's identity, as well as to maximise conversions.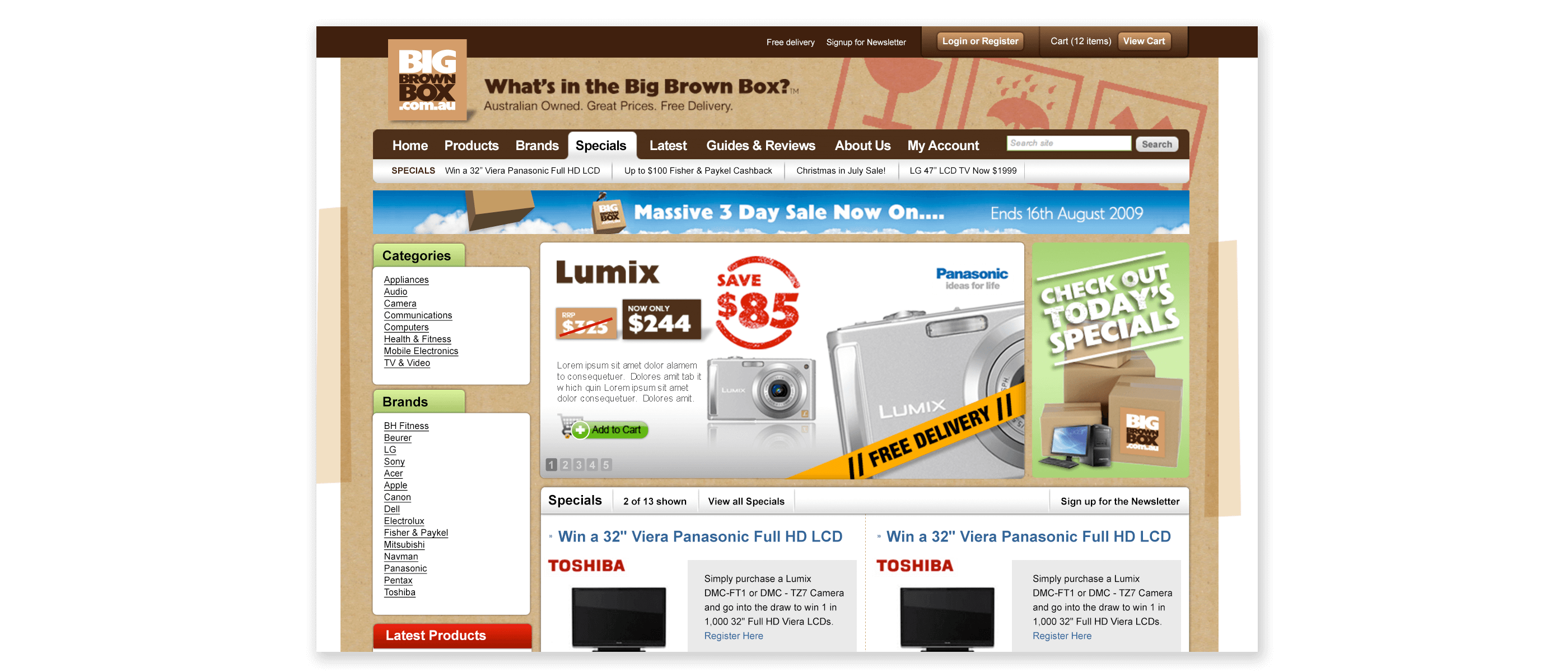 Project Overview
Information architecture and usability development were undertaken to construct a blueprint for the complex website, that accommodated their design and technical needs.
Since Rysen's redesign, online transactions increased 69% with monthly turnover in the $millions.
The website was awarded the inaugural Online Retail Industry Award (ORIA) for Best Website Design.
The Big Brown Box business was successfully sold in late 2011.