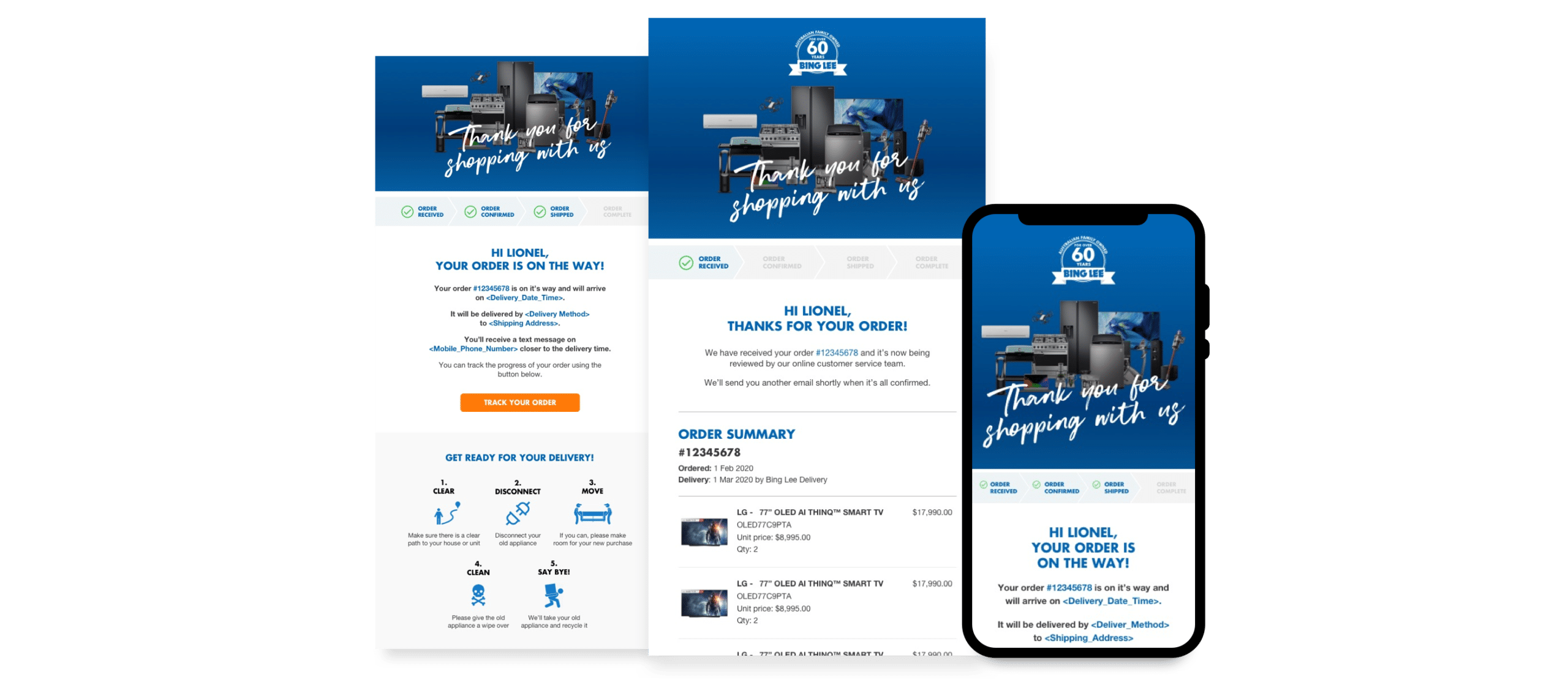 Project Overview
Rysen were asked to create a range of transactional templates for Bing Lee to use on their online store. These templates were to be redesigned and modernised with new content and creative direction. Rysen completed competitor and industry research to identify opportunities with the new set of Bing Lee transactional emails.
Challenge
The challenge for Rysen was to ensure the branding is maintained and shines through in the new email templates. In addition, Rysen needed to understand the customer journey and purchasing flow in order to identify key opportunities for up-selling or cross-selling products.
Solutions 
After an in-depth research process on competitors and customers, we provided recommendations to Bing Lee outlining our direction for the new eDM templates. These recommendations took into account the best practices, as well as the suggestions for a new look & feel.
Bing Lee now has responsive eDM templates which are now used for transactional communications. The new transactional eDMs also present a progress bar which is a great solution to managing the expectations of customers.