Butcher Direct supply only premium locally produced products that are naturally and ethically raised as well as hormone & additive free.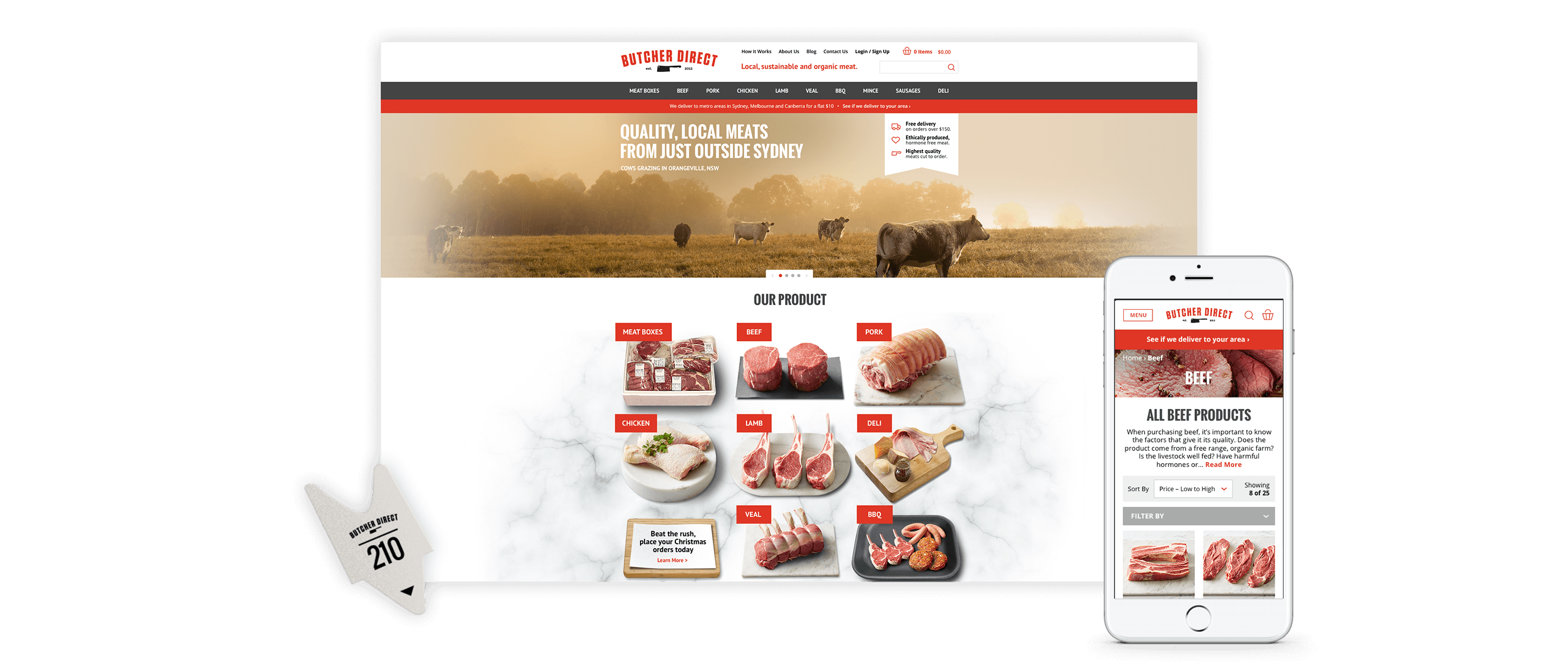 Challange
The previous website was launched in early 2013 and both visits and orders were beginning to decline.
Butcher Direct were finding it difficult to attract new customers through their 'basic and unappealing' site. Rysen were engaged to significantly improve and enhance the customer experience while providing a visually appealing website.
Solution
Rysen undertook UX workshops both with the client and internally to understand the clients activities and pain points during the buying process. Through empathy mapping and user journey workshops, we were able to identify key opportunities for Butcher Direct to implement to enhance the customer experience.
Information Architecture (site-mapping and wireframes) allowed us to identify fundamental solutions to the structure of the website which when implemented would undoubtedly improve customer experience.
A modern and clean design approach was taken to turn what is generally a visually unappealing product in to something that is desired.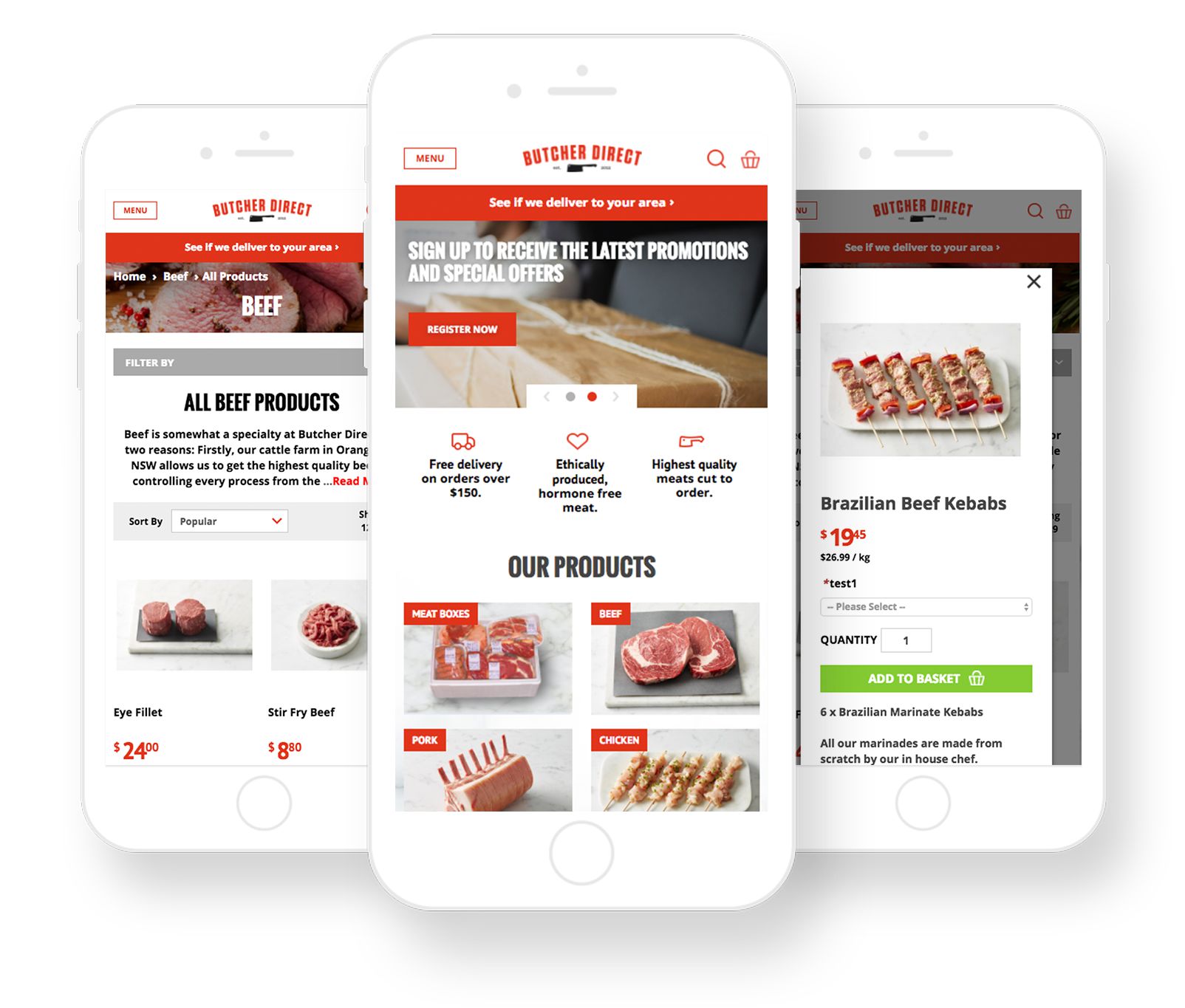 Results
Butcher Direct now has a website that they are truly proud to promote. The new navigation structure allows users to easily locate the products they're interested in while the powerful search tool makes this process even faster.
The simplified checkout process gives the customer the option to select the time and date of delivery while Butcher Direct customers are now rewarded for being repeat purchasers through the introduction of the new loyalty program.
The new website has far exceeded the clients expectations and continues to see a rise in traffic and basket size.