Cars Guide provide a better, happier way to buy and sell cars. Cars Guide features over 100,000 new and used cars all with the seller location and contact information displayed up front.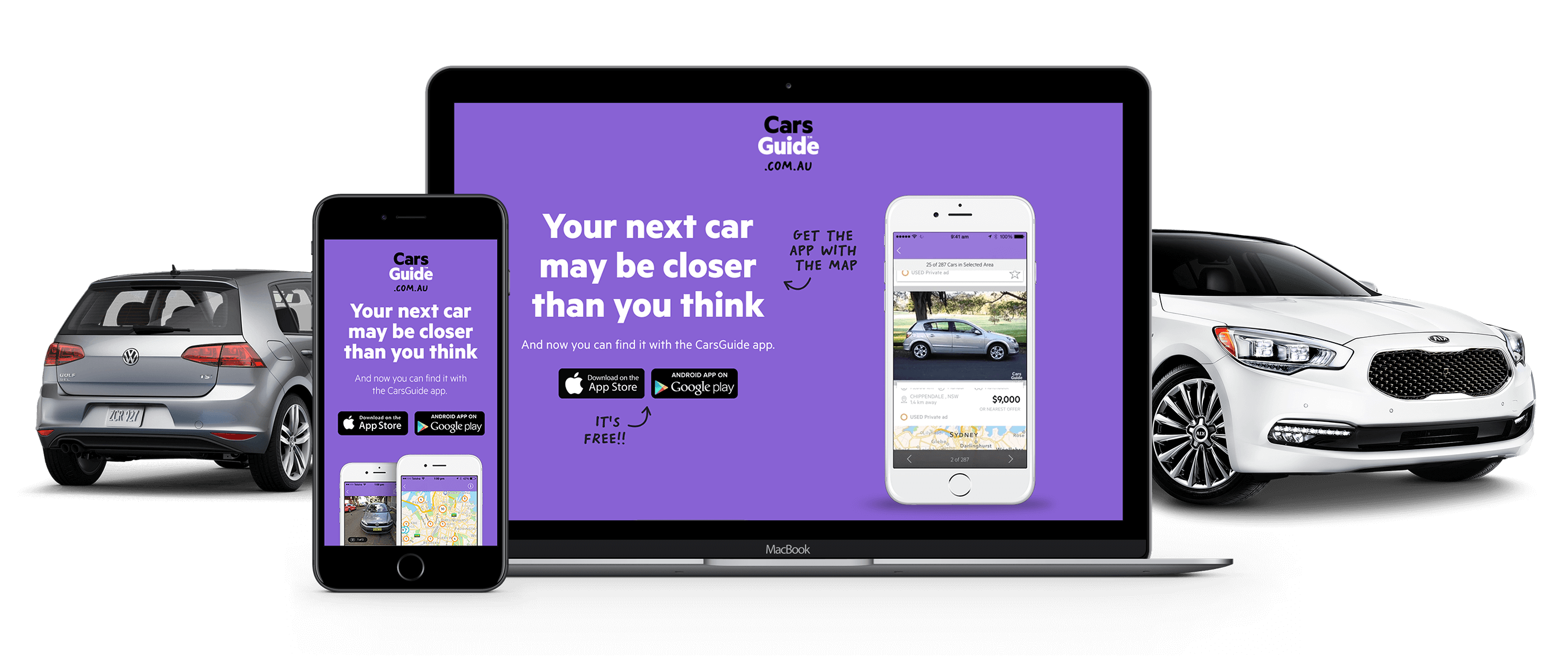 Project Overview
Rysen were approached by Cars Guide to design and develop a responsive landing page which facilitates download of the CarsGuide map app from the relevant app stores.
The solution designed by Rysen provided a destination for consumers to find out more about the map app including how to use it, the benefits of using it and the relevant app store link in order to download the tool.
The 'Download' buttons were tracked through analytics allowing Cars Guide to monitor the effectiveness of the Landing Page. Through additional marketing material including HTML5 online banner ads and email marketing, the Landing Page was deemed a success.