Click Frenzy is Australia's first & largest annual online sales event, bringing together hundreds of online retailers for a
24-hour mega-sale.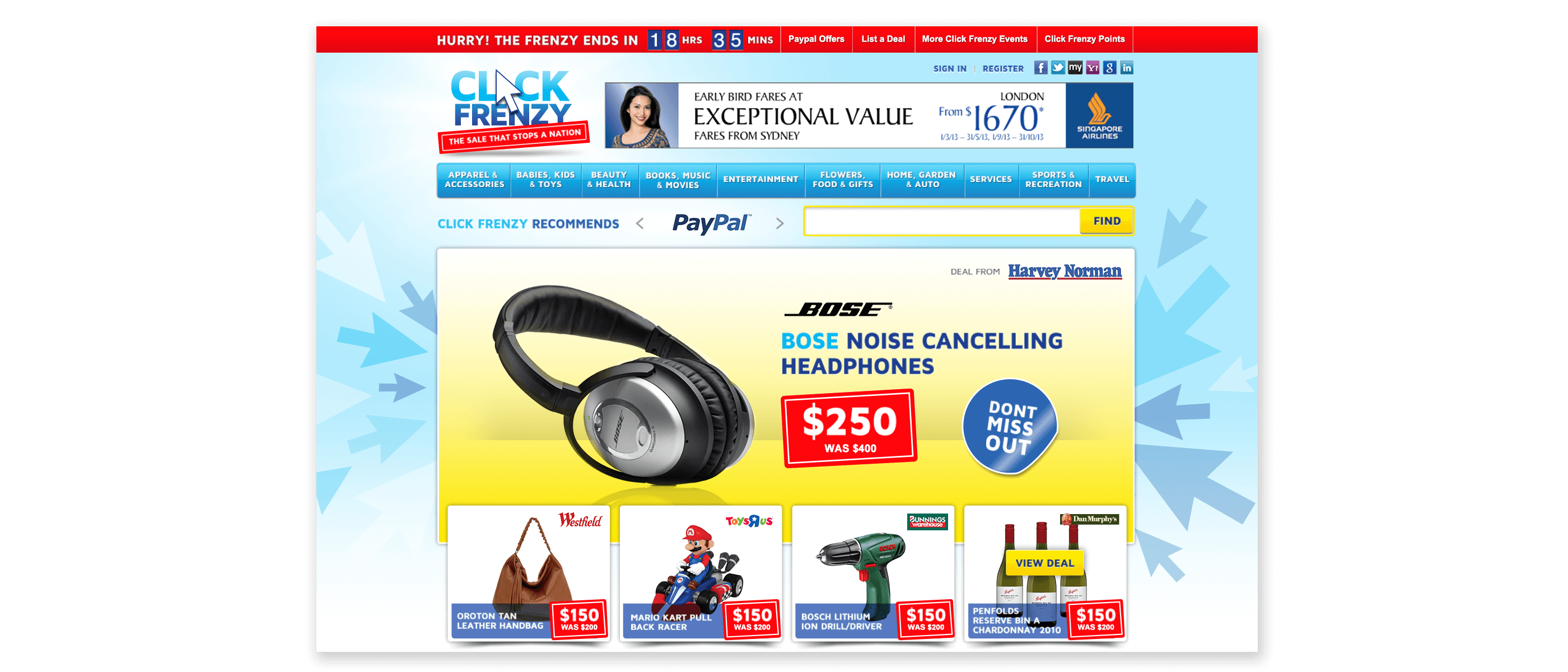 Project Overview
Click Frenzy is Australia's version of America's online shopping phenomenon, Cyber Monday.
Rysen is the exclusive agency behind the branding and design of Click Frenzy, working closely with the client to create the logo, brand, website, email templates & online marketing.