Digital Massive are an SEO, PPC, digital strategy, analytics and display specialist agency focusing on partnering with companies to drive increased website traffic and ROI through online marketing.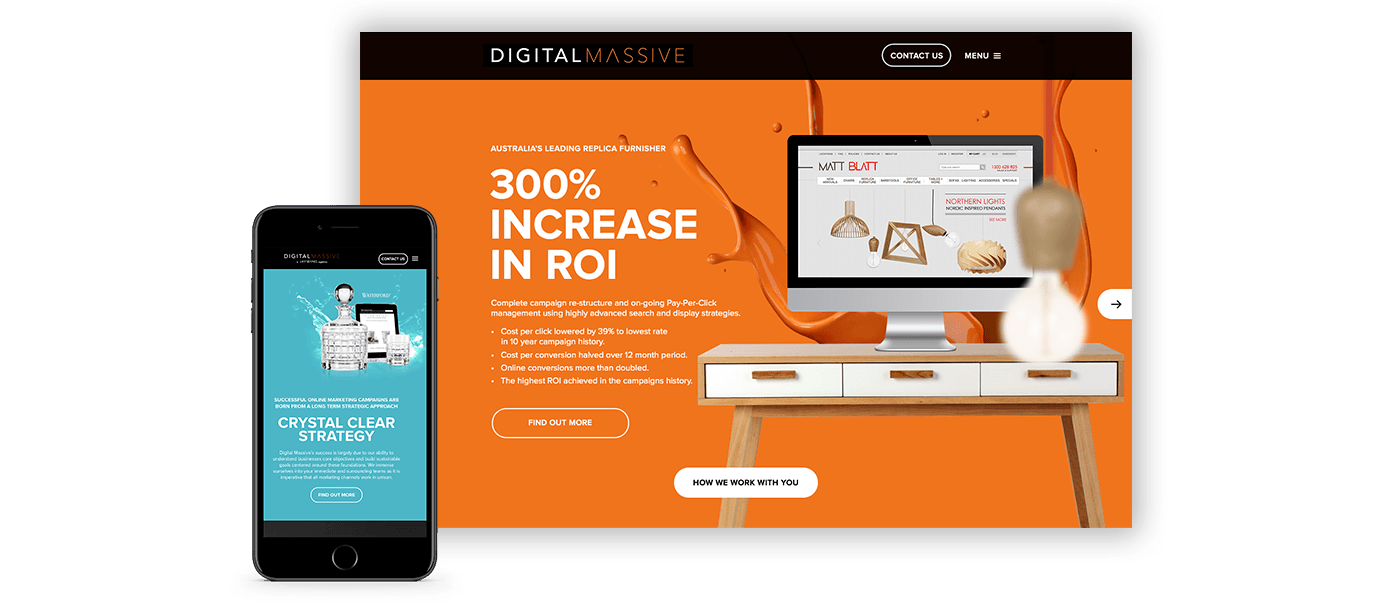 Challenge
Digital Massive approached Rysen to create an industry leading informational website which showcased Digital Massive's brand, premium clientele and exceptional case studies.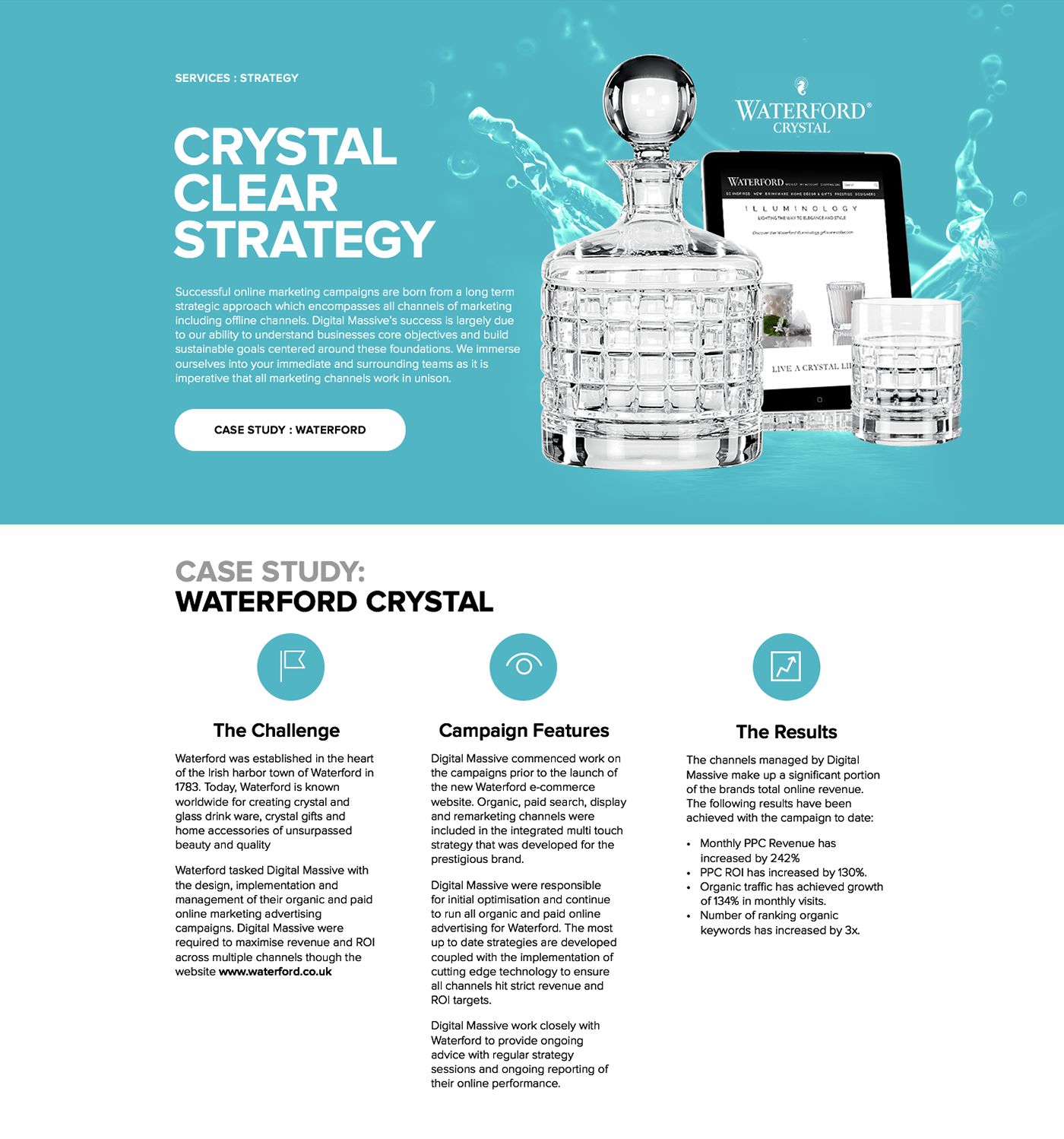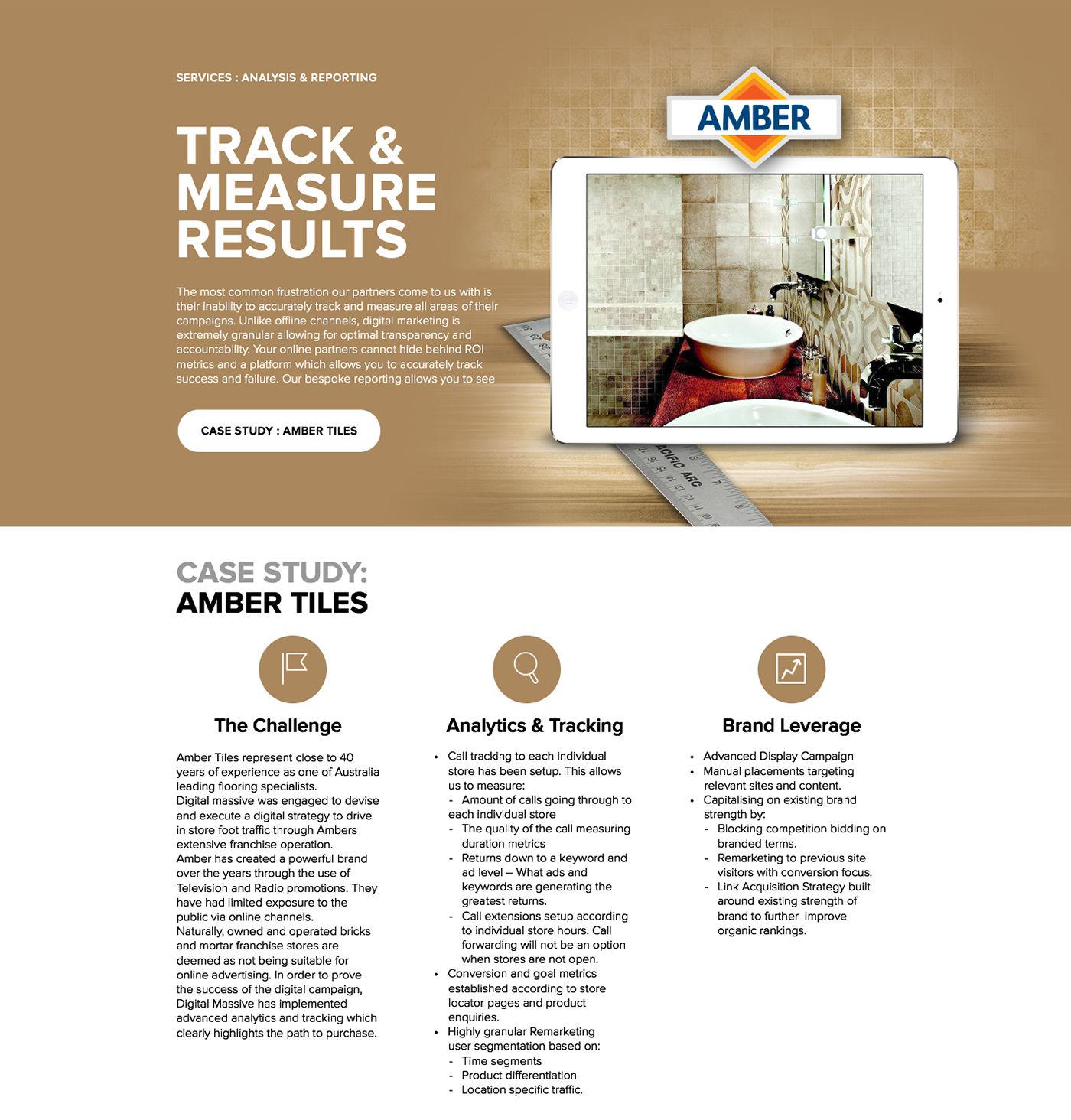 Solutions
Rysen's solution was to create a design-led, fully responsive website ensuring compatibility across desktops, laptops, tablets and smartphones. The website was built on the WordPress platform and focused on large scale rich imagery as well as utilising forward thinking development techniques such as parallax scrolling.
Results
The visually engaging one page website was received overwhelmingly positive feedback from the internal team at Digital Massive, their clients and prospects.
The website cemented a strong bond and relationship between Rysen and Digitial Massive.