Easy Bill Pay was created from the ground up with the intention of taking the stress out of paying bills.
It is an innovative and seamless bill payment service which allows users to pay bills and organise finances quickly, easily and conveniently on any device (desktop, tablet or mobile).
Challenge
The team behind Easy Bill Pay discovered a gap in the market. They wanted to create an automated bill paying service that allowed users to plan forward, budget for bills and avoid paying late fees.
Rysen were approached to formulate the user experience strategy and design a web app that focused on simplicity and accessibility, whilst taking the hassle out of paying bills; ensuring bills are paid on time, every time.
Easy Bill Pay being a new and unknown product, Rysen were also challenged with creating the Easy Bill Pay brand and to strategise how to effectively market the product to the Australian public.
Solution
To achieve the objective, Rysen partnered with FSA Group and Blow Fish Studios to deliver a tailored web app, using bespoke technologies.
Rysen undertook intensive user experience workshops consisting of persona creation, empathy mapping and user journeys to identify customer pain points and opportunities to optimise the UX.
From this, high fidelity wireframes were created which allowed Rysen to test the usability and identify any potential user issues and obstacle so they could be removed.
Once the first iteration of the app was created, Rysen also conducted 'Family & Friends' testing. This allowed for real-life users to experience the service first hand and identify what they liked and disliked about the app. The invaluable insights provided through this market testing allowed the team to make final improvements and enhancements before launch.
Rysen also partnered with Jaywing and Google to develop the marketing strategy. The strategy developed was to build awareness of the brand, increase traffic to the website which would ultimately result in more customers.
A fluid, agile and iterative approach was taken to the marketing aspect of the launch. This approach would allow Rysen to make real-time decisions based on real data and results, empowering Easy Bill Pay to pick and choose channels and budget allocation based on performance.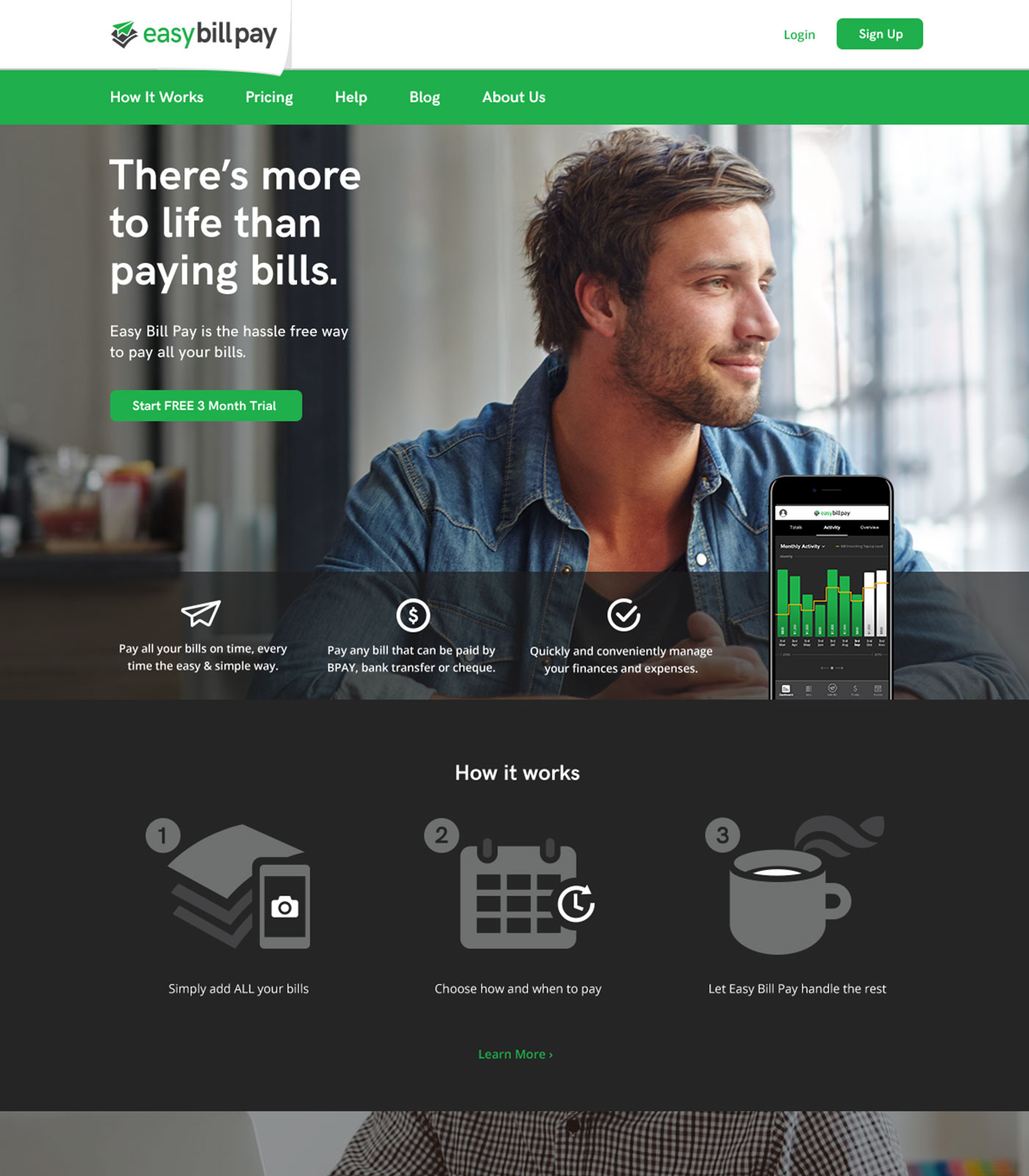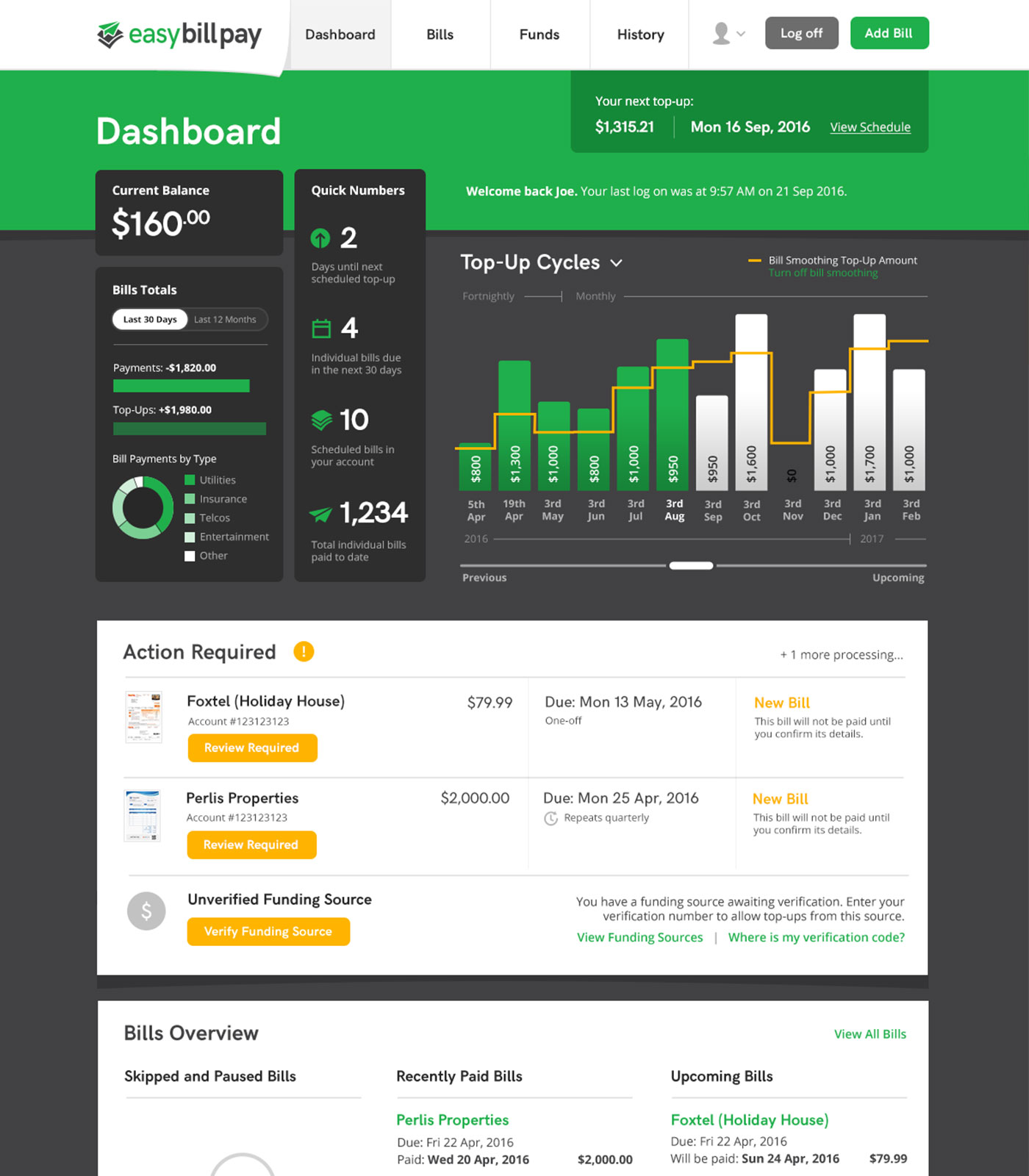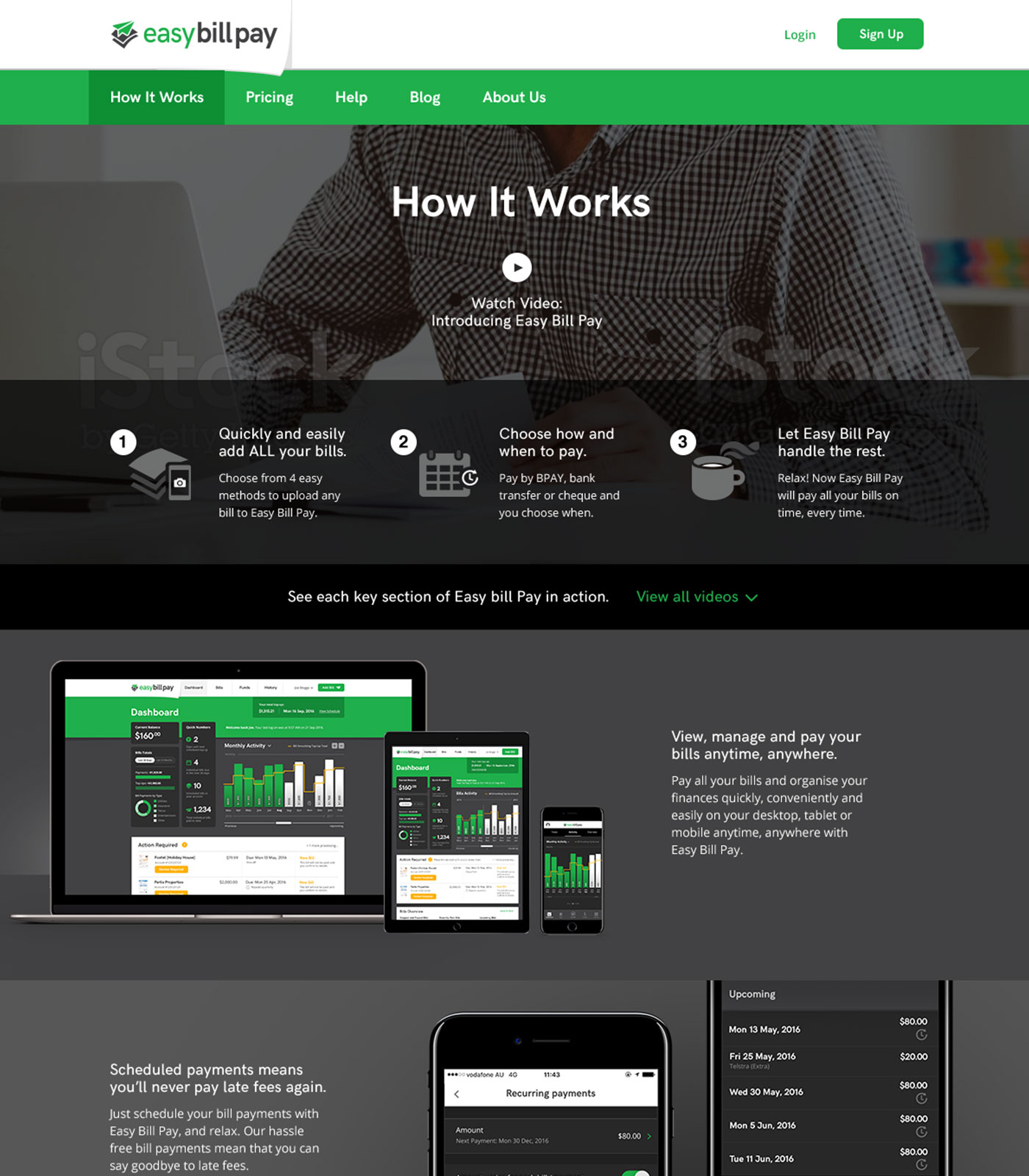 Results
Rysen has helped to turn a highly complex and technical project into a simple to use web app that is now available to the Australian public.
The features of the Web App include:
Ability to redirect bills to EBP so the user never have to look at a bill again!

Upload or email bills for ease-of-use

Bill Smoothing to help avoid bill shock

Ability to forecast and track bills

Customisable notifications

Store all bills in one convenient place (with ability to download payment history)
Since the apps launch in December 2017, there has been a steady uptake of the web app that has already surpassed initial projections. 
With marketing beginning in February 2018, Easy Bill Pay is set for a long future.