Edwards and Co is Australia's leading hair agency, housing the countries most innovative and trend setting hair stylists and makeup artists. Each stylist specialises in their own niche market, offering a truly personalised service to clients. Edwards And Co. turned to Rysen to provide customised digital solutions.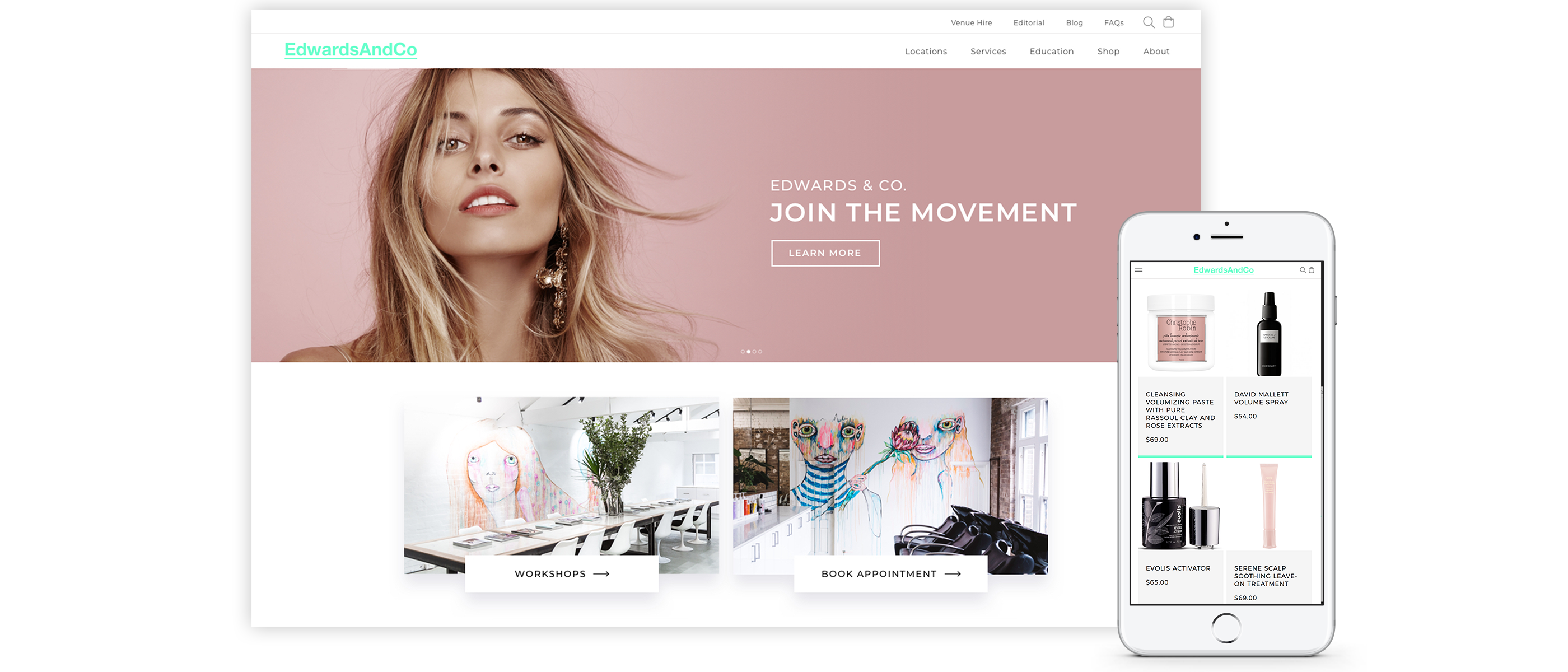 Challenge
Edwards And Co. have been going through rapid growth since its grand opening in 2014. The brand has solidified itself as the go to hair agency for exceptional standards, flawless delivery and truly customised service. This brand essence was not translating online through the previous website. Often as the customers first experience with the brand, the website needed to be an extension of the Edwards And Co. in-store experience.
Solution
Rysen began by undertaking a phase of industry and director competitor analysis. This allowed Rysen to identify opportunities to enhance the customer experience of users looking for a new hair agency. While the customer experience and functionality was of the utmost importance, it was critical to ensure the fun, modern and premium essence of Edwards And Co. was communicated through the visual design.
One of the many reasons why Edwards And Co. stand above their competitors is their ambition to be the industry leaders in providing hair care education. Edwards And Co. Education offers a mix of their signature Colour and Styling Workshops, tailored Private Classes, Shadowing Programs and Business Mentoring to help take up and coming hair salons to limits beyond their dreams. A large component of the website redesign was to emphasise this section of the website and communicate the benefits to prospective customers.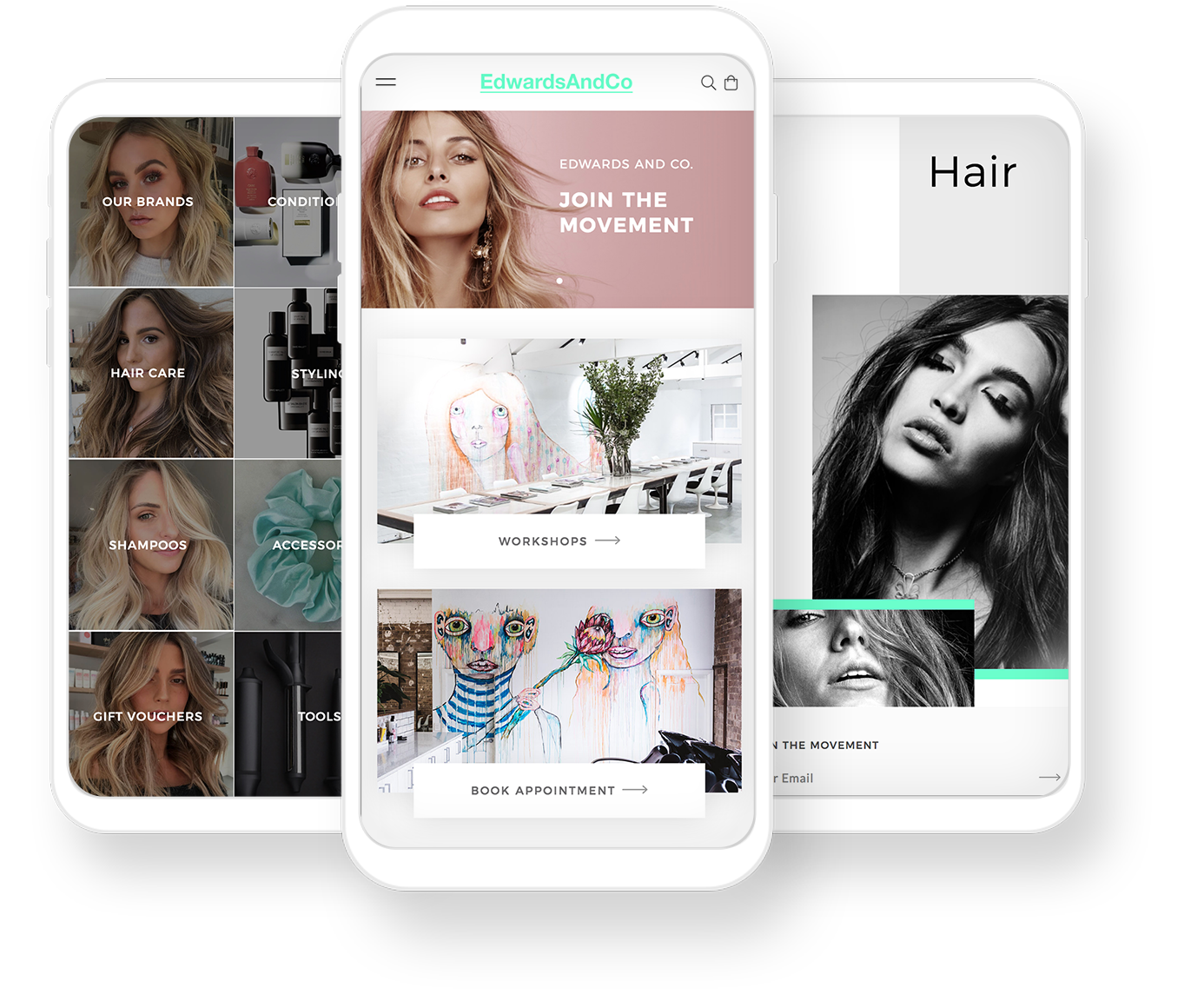 Results
The refreshed website is now seen as an extension of the Edwards And Co. in-store experience. Modern, clean and highly visual.
The client is exceptionally happy with the results (both sales and enquiries) being driven by the new website. Many more exciting enhancements and functionality to come in the near future!