Grand Cucina brings the best professional-grade kitchen and dining products to your home.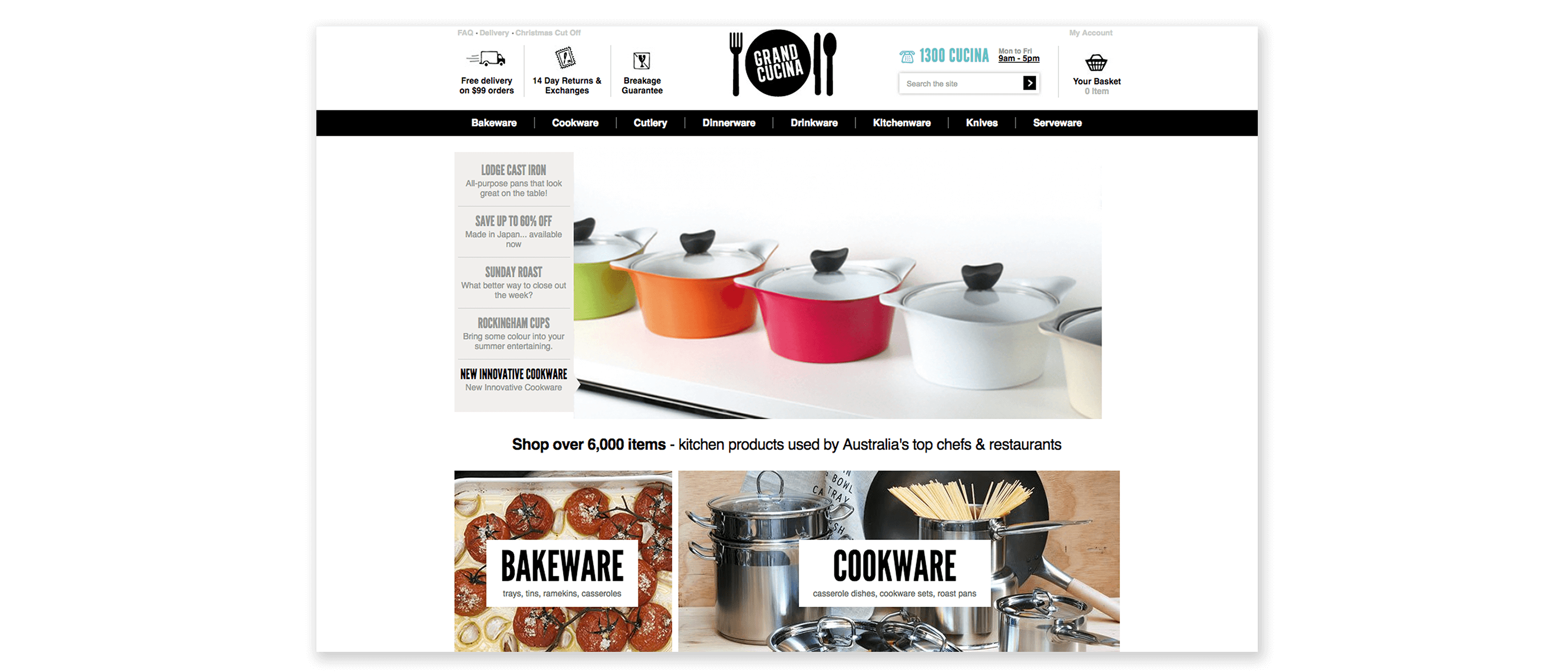 Challenge
Grand Cucina had its eyes set on one goal: Bringing professional-grade kitchen and dining products to the home.
Rysen was brought on board to make this goal a reality, tasked with designing a website and online store that not only provides an engaging retail experience, but looks as enticing as the delectable meals Grand Cucina is so passionate about
Solutions
Determined to launch Grand Cucina into an effective pure-play online retailer, Rysen's creation needed to be charming, intuitive and robust.
With only a logo and key page wireframes to work with, Rysen developed a prominent visual identity to carry throughout the website and give the brand life. Ensuring the website wasn't all beauty and no brains, the next step was to create an online store that is both capable and easily navigable.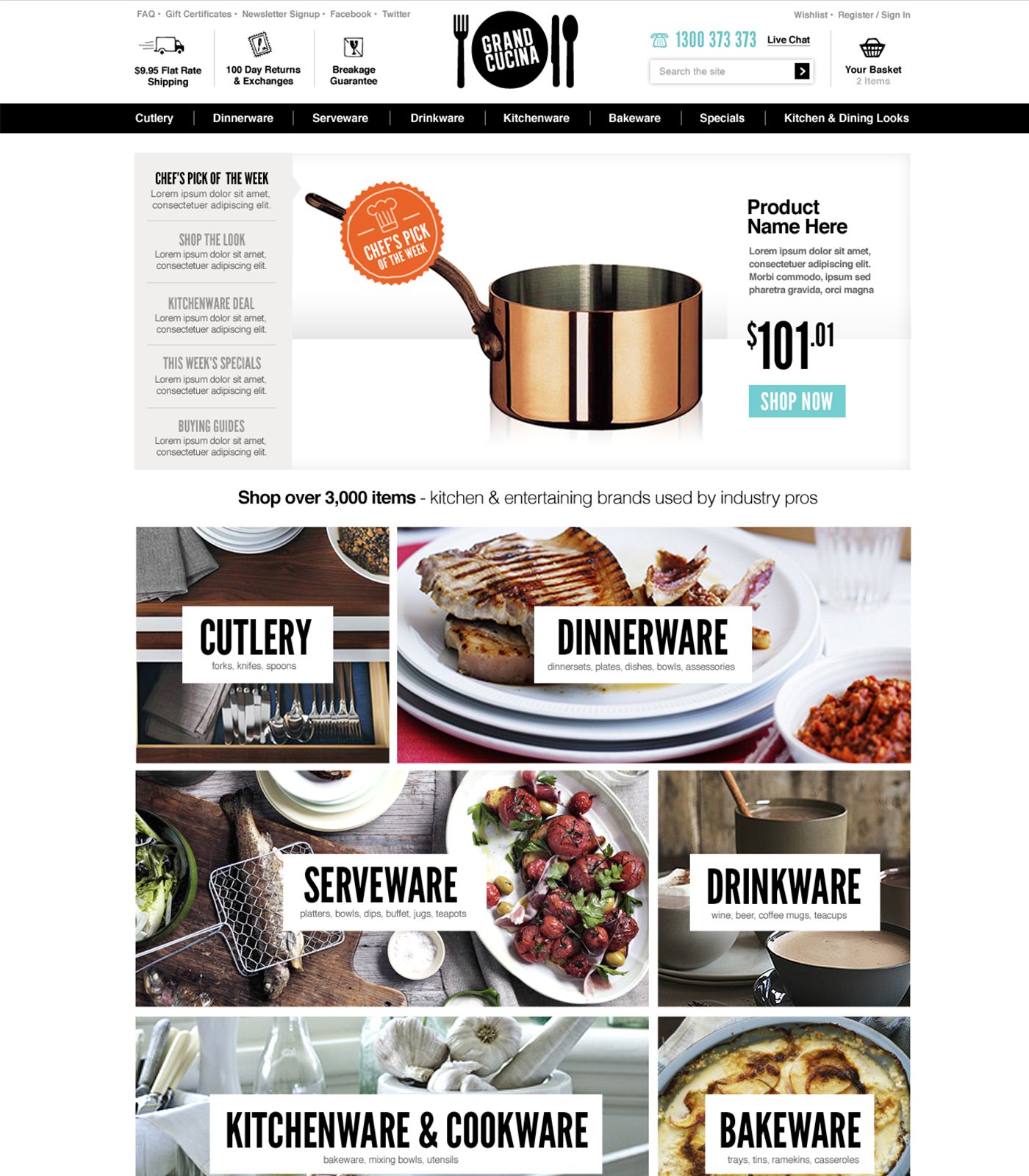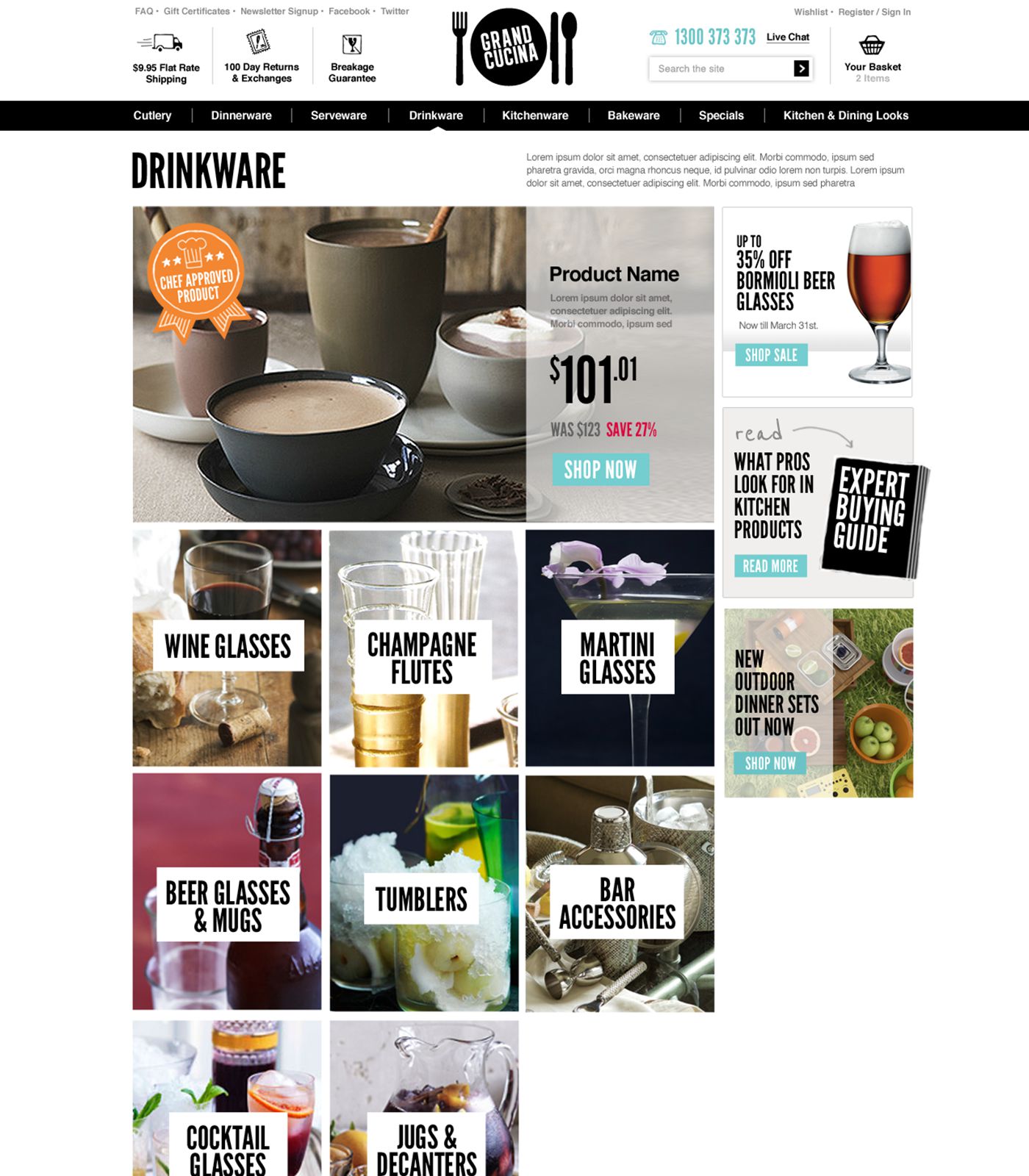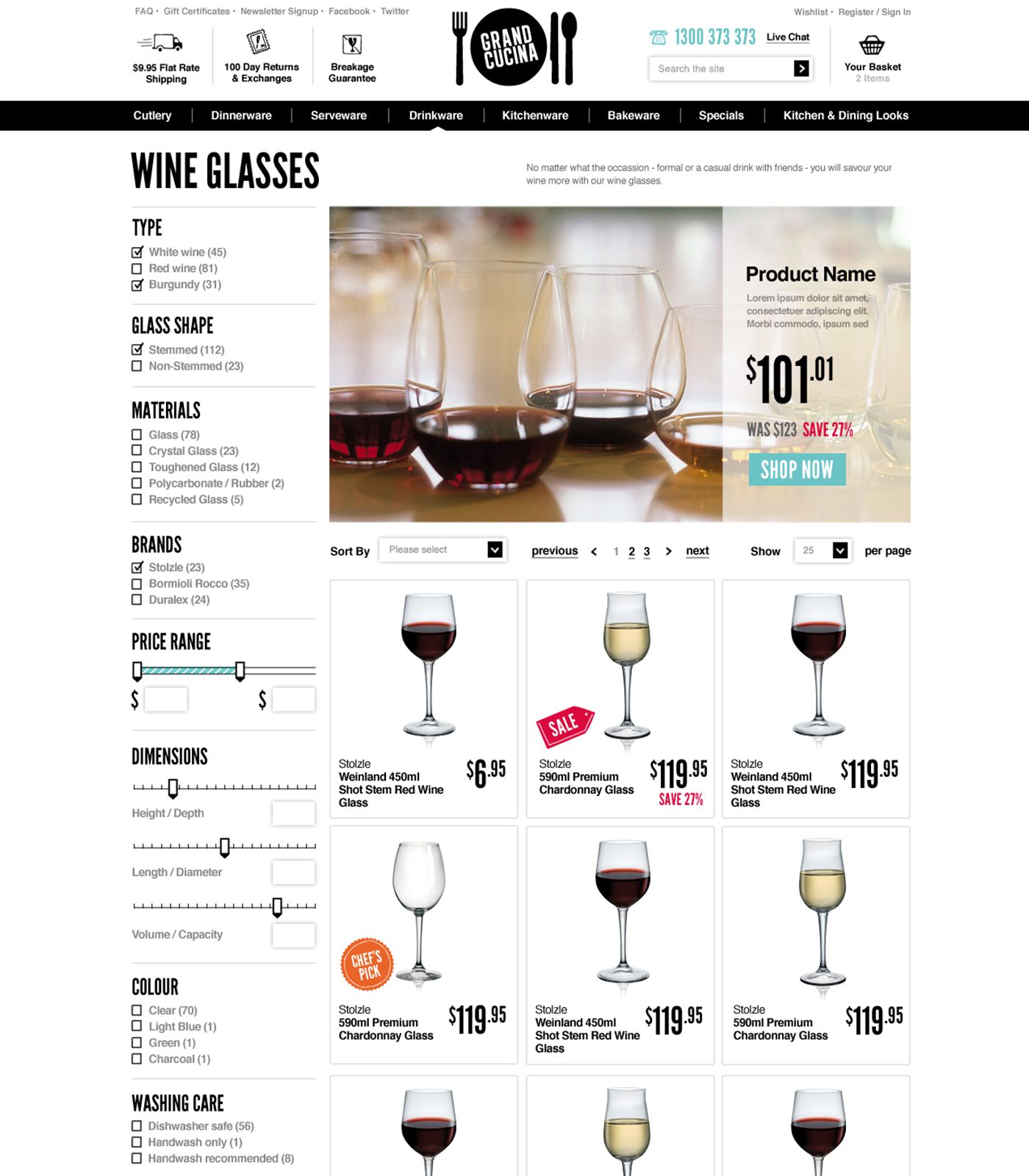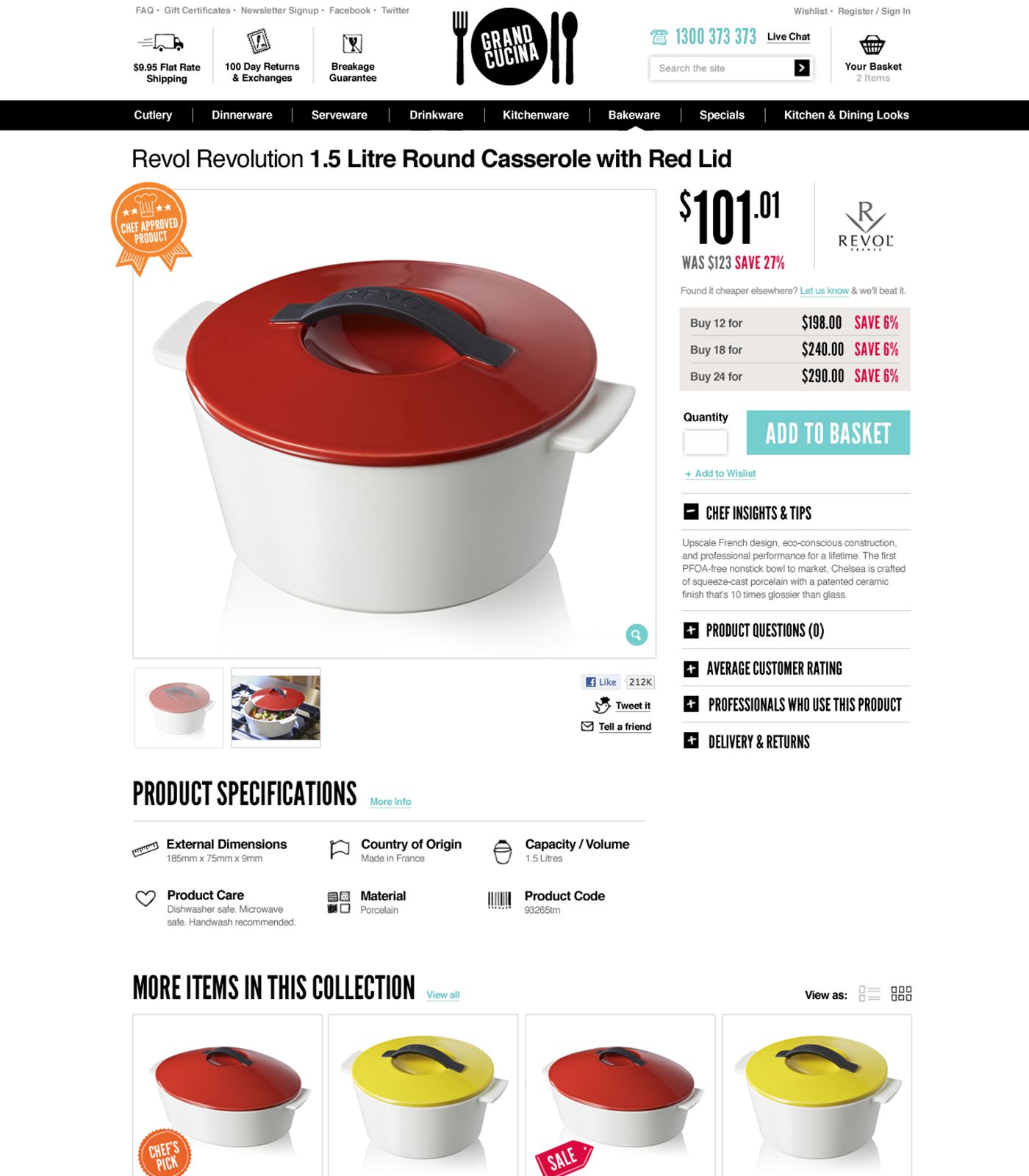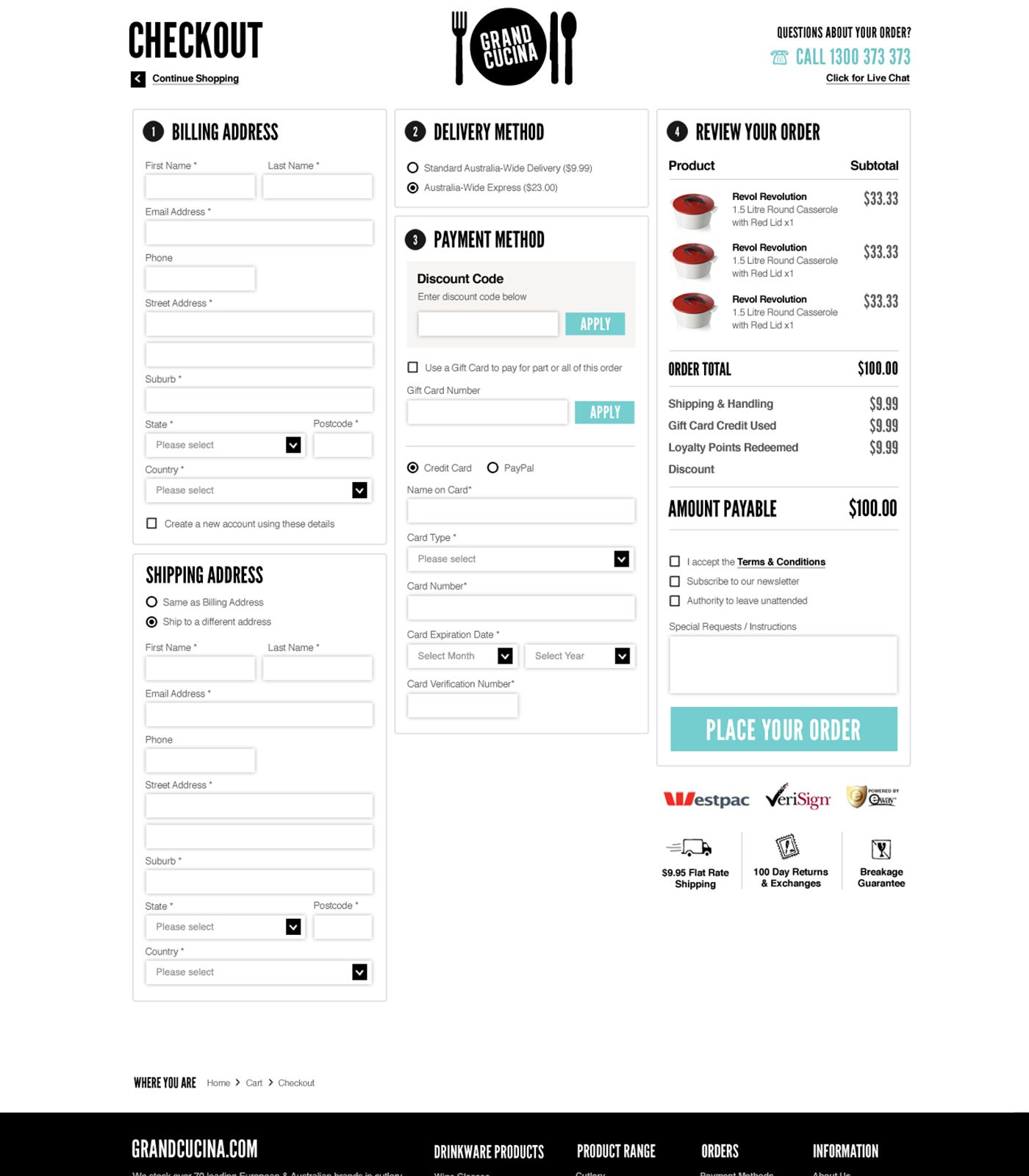 Results
The result is a practical but powerful retail interface built on the Magento eCommerce platform, allowing users to easily browse and purchase products through well-organised categories such as Bakeware, Knives and Chef's Picks.
By working closely together, Grand Cucina and Rysen were able to launch the online store successfully.