Hype DC has set the standard for footwear retail in Australia. Their slogan 'Premium. Exclusive. Limited' is the foundation that has allowed Hype to build their reputation.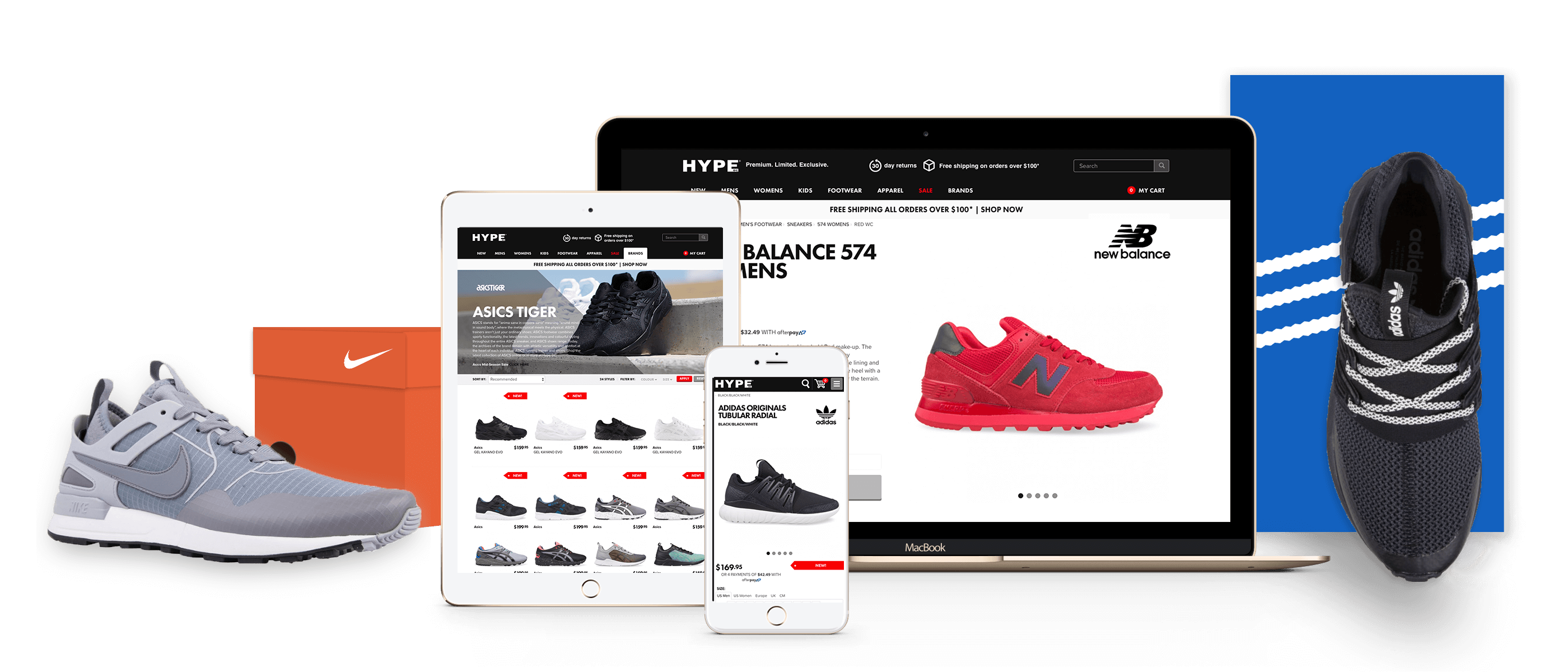 Challenge
With an increasingly competitive marketplace and a savvier online customer, Hype required a new website to better represent its national presence and create an online customer experience not offered by their competitors.
Solutions
Designed to extend the physical in-store experience, the overall design style of Hypedc.com is minimal, open and cutting edge. Although simple, the clean design is enhanced with UI elements such as clever hover effects, the sticky header navigation and sliding product images that reveal themselves as the user browses the site.
The strategic vision was to offer an online experience to match the in store. Whether the customer visits the site direct, through the dedicated ipad app, email newsletters, search, display advertising or social media, the experience is consistent and as authentic as walking into a Hype DC store.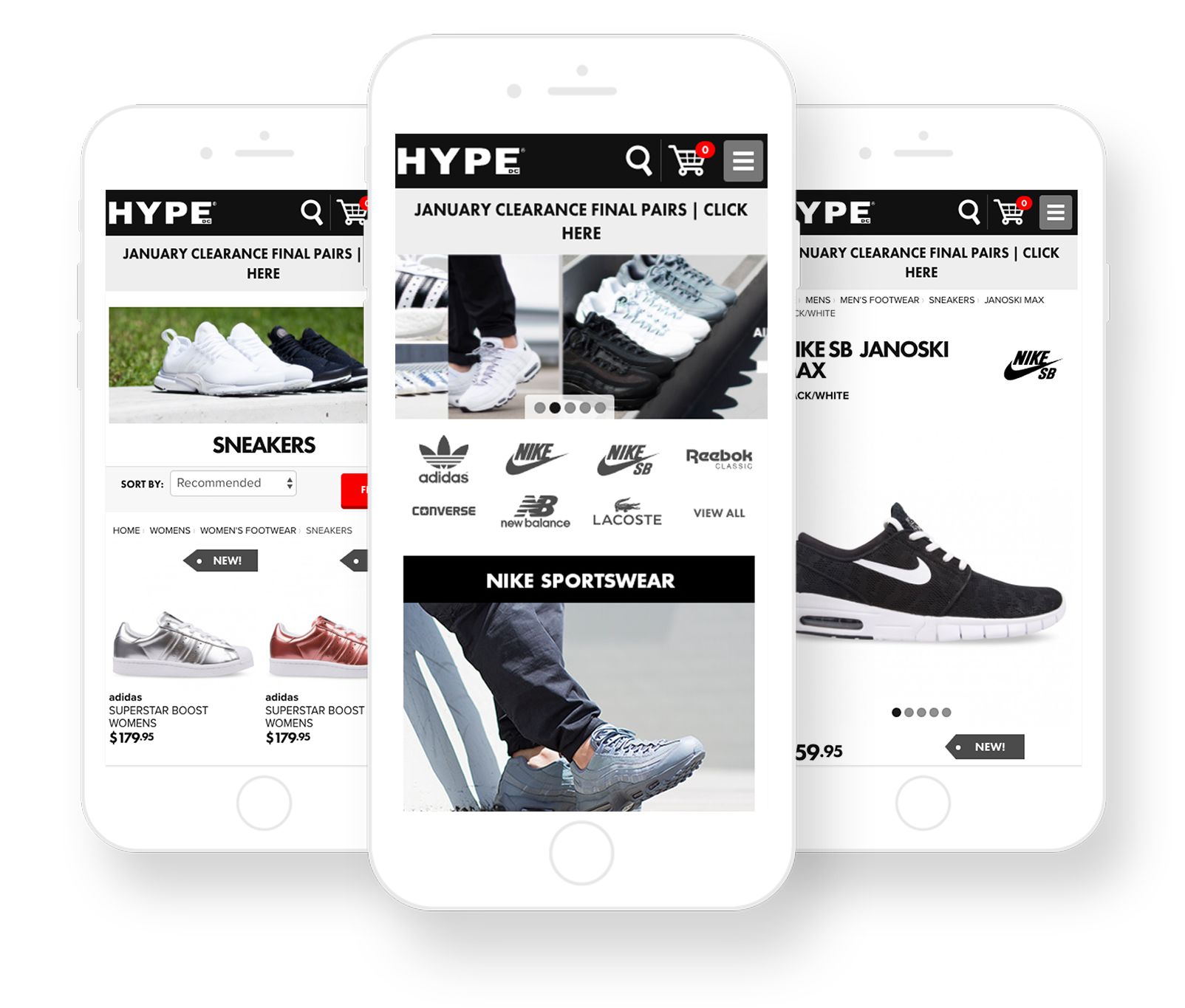 Results
Since 2006, Rysen has been Hype DC's sole creative agency and brand custodian helping to deliver the phenomenal growth and success the business continues to enjoy today.
Results include:
Helping to grow Hype DC from 3 to 60+ stores
Establishing Hype DC's eCommerce store as its highest grossing store
Helping to grow Hype DC revenue from $2m to $120m per annum
Hype DC are 100% happy with their relationship with RYSEN and with the significant contribution RYSEN has made to our growth and success. If every one of the services suppliers to Hype DC had contributed to the same degree as RYSEN has done since 2006 we'd be bigger than Walmart!
Peter Pitt Director