Established in 2004, Hypoxi was the first training concept in Australia to combine alternating high and low pressure with exercise.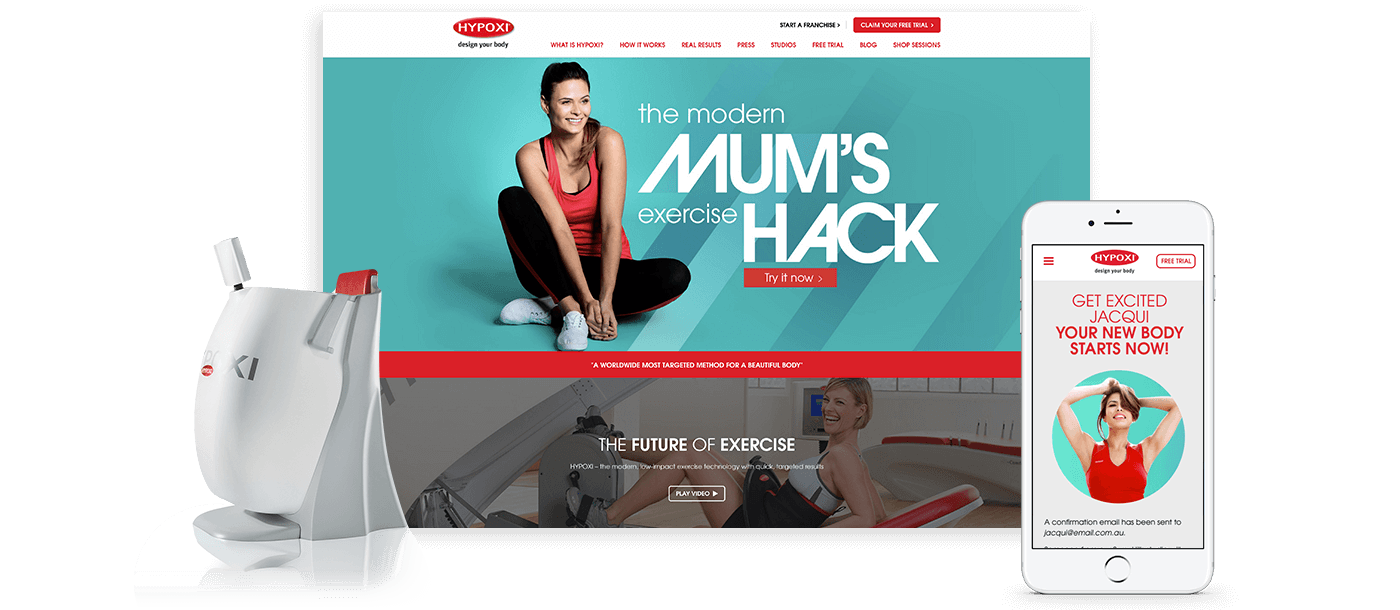 Challange
Since 2004, Hypoxi has since grown from a single studio operation to a network of over 60 treatment locations throughout the nation. As a result of their rapid growth, Hypoxi required a website that served two purposes:
Display information about their services, promotions and offers
Provide the ability for users to purchase and book Hypoxi packages online.
Solution
Rysen worked closely with Hypoxi to create a fully responsive website that successfully combined a contemporary design with the all required functionality and best practice user experience design.
The site's content management system built on WordPress enables the client to update the website easily in-house. With their many promotions and ever growing franchises, this allows the client to keep the website up-to-date and looking fresh.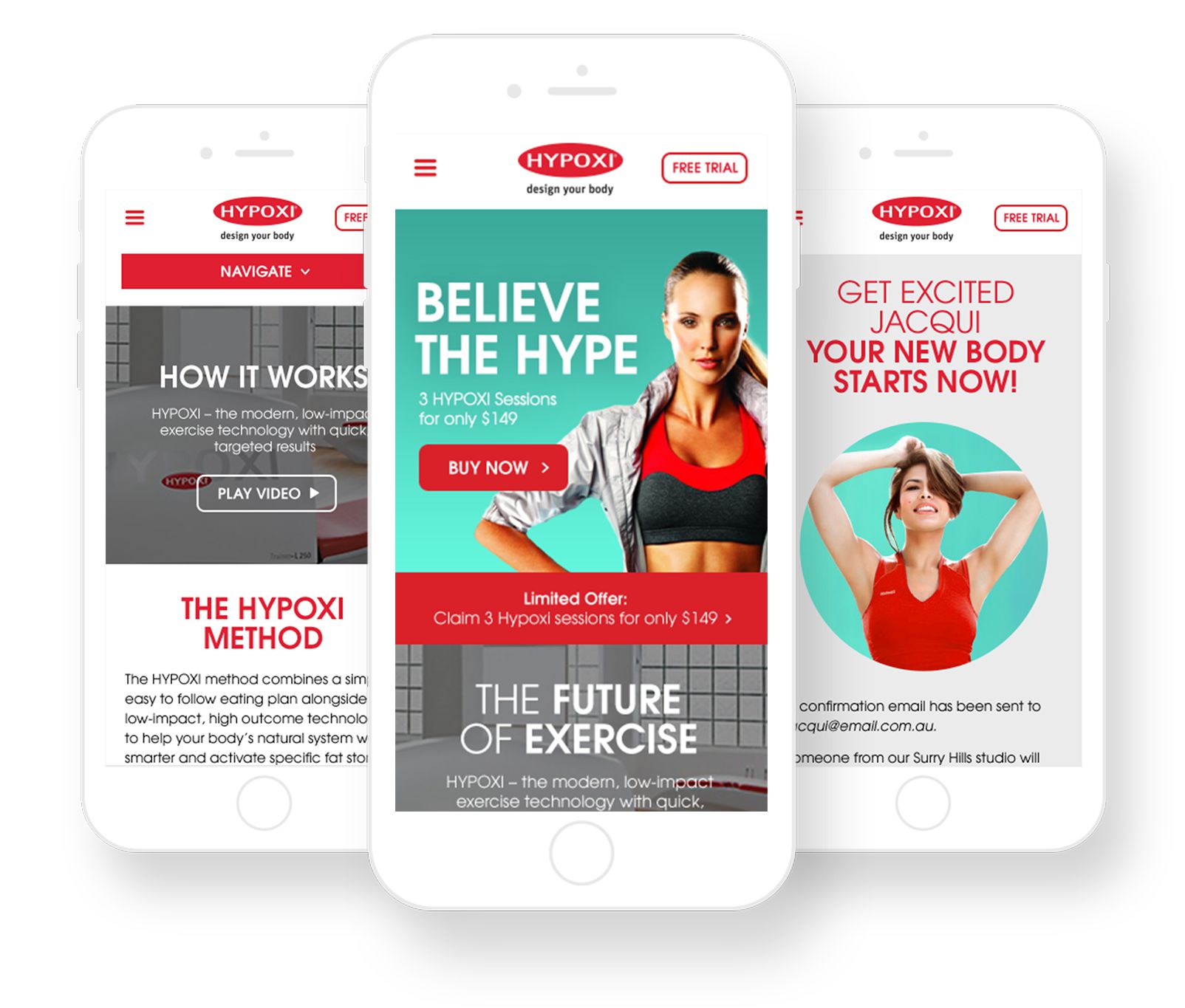 Results
Since its launch in 2015, the website has seen a significant increase in the number of website visitors, click throughs and general enquiries.
KPIs of increasing online applications & session bookings have also been met.
The success of the website has been so well received that franchises in the United States have also utilised the design.