International House Business College (ihBC) is a new division of International House Sydney. Launching in October 2017, ihBC offers Certificate IV, Diploma and Advanced Diploma qualifications in Business and Project Management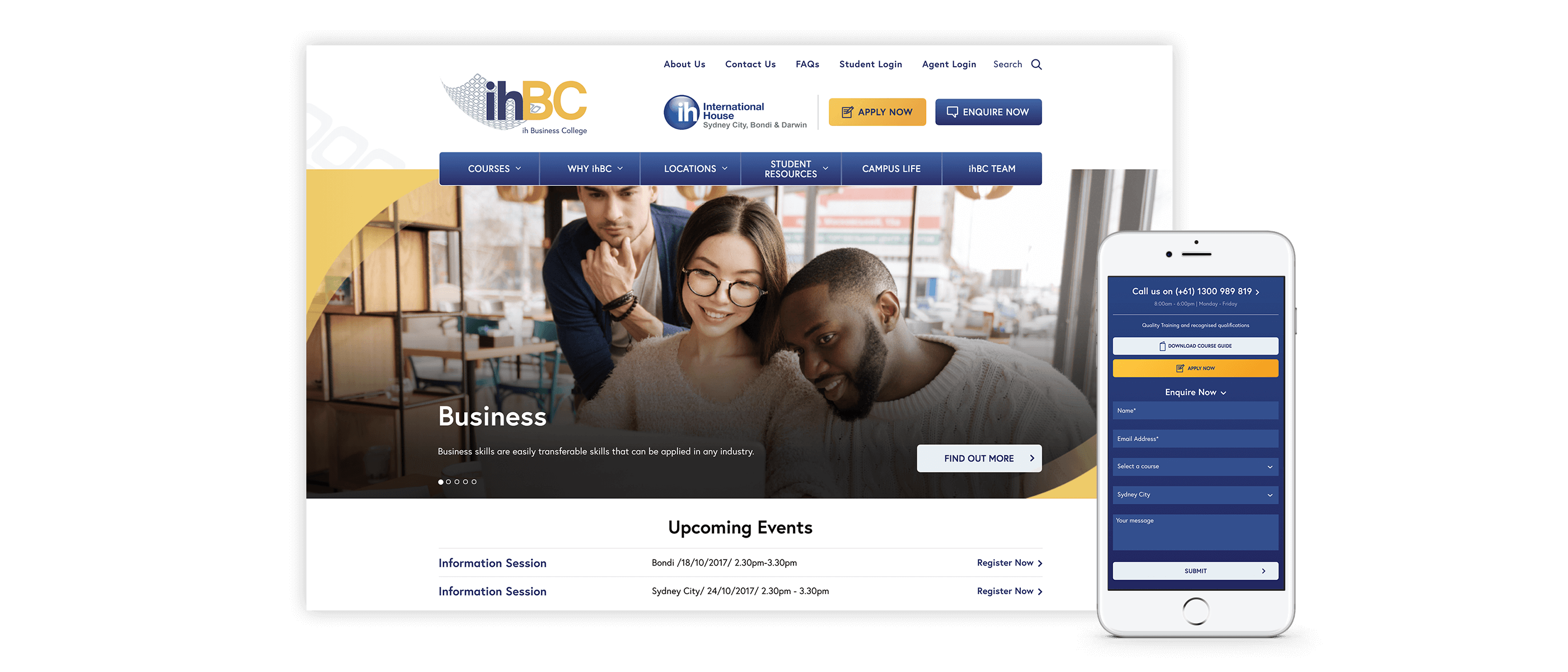 Challenge
As a new Business College offering Vocational & Education Training VET courses, International House Business College wanted to create a website that would help launch ihBC as a professional, reliable & quality provider of academic courses to the international sector. Rysen were challenged to create a website that was inspiring, informative & easy to navigate – whilst also encouraging visitors to enquire & apply for one of the many courses.
Solution
Rysen worked closely with International House Business College to create a fully responsive website that successfully combines a contemporary design with interactive functionality & best practice user experience design.
The site's content management system is built on WordPress which enables the client to update the website easily in-house — our client can easily update & promote their upcoming events, add in new courses & resources, & update details about their courses regularly. The site also has password protected access to documents and resources for students, teachers & agents.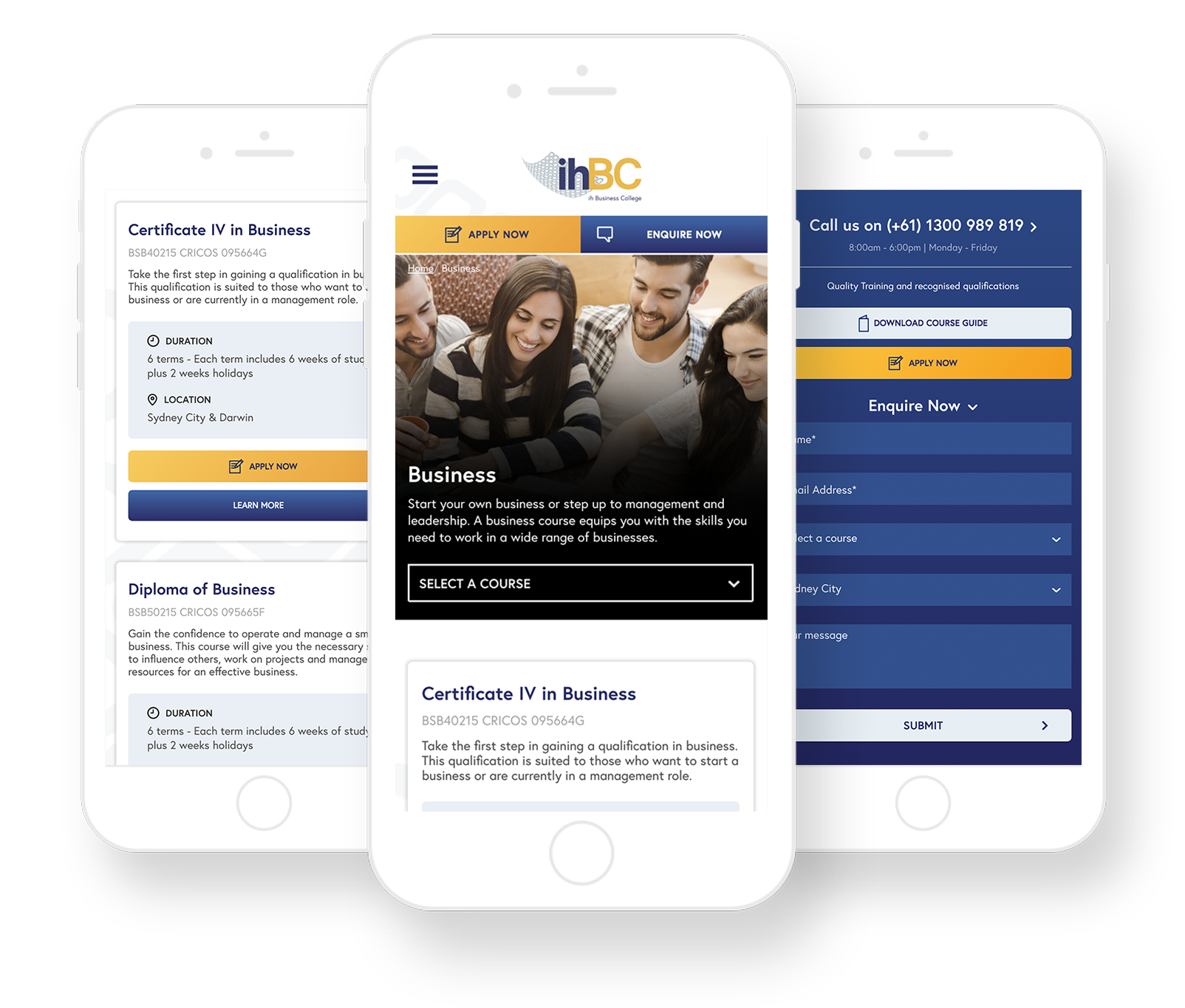 Results
Since its launch in October 2017, ihBC have seen a significant increase in enquiries & applications. 
The website also allows students to apply online, helping ihBC save time & process more applications.