International House Sydney (IHS) is the industry leader in teaching English to international students and training teachers to lead classrooms.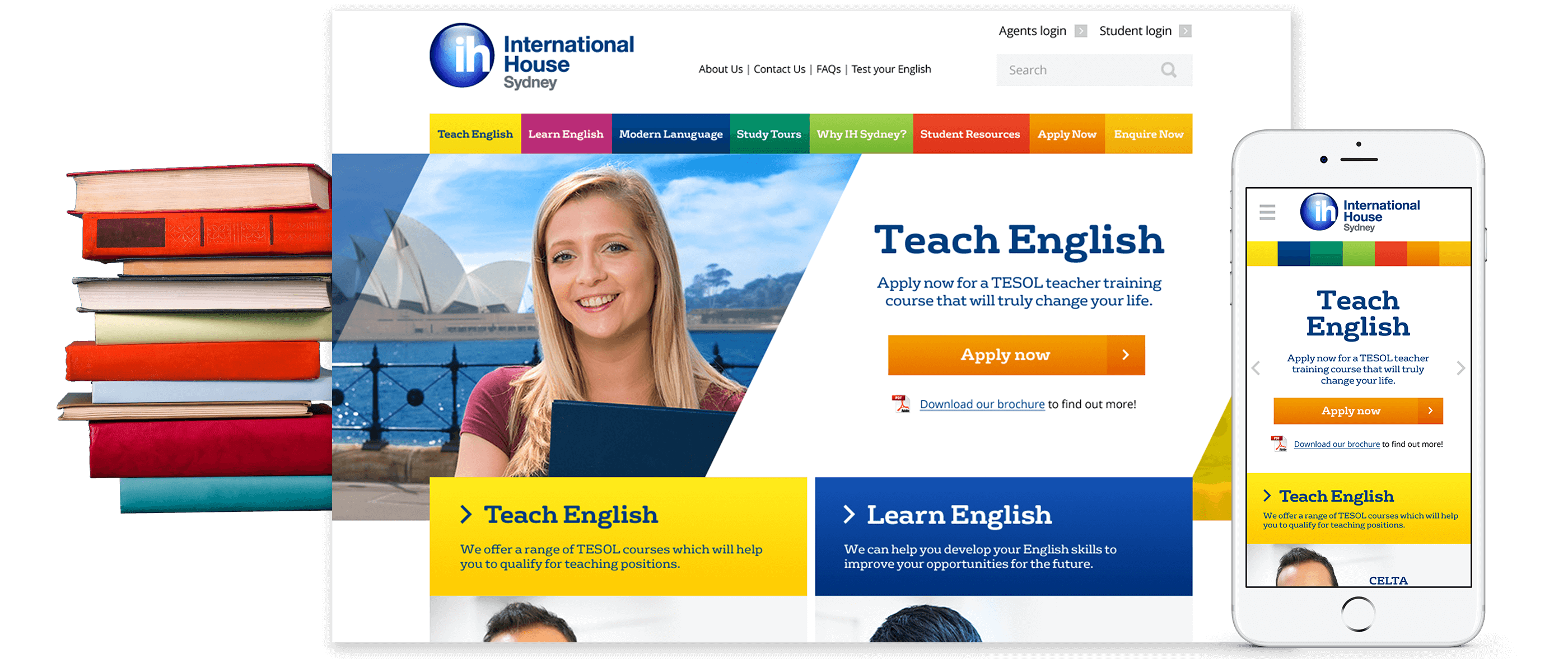 Challenge
The previous IHS website did not provide an 'industry leading' experience for students, agents and others who might be interested in IHS' services. IHS saw the need to modernise their website through inspiring and customer focused design and innovative development and functionality.
Solutions
Rysen worked closely with International House Sydney to create a fully responsive website that successfully combines a contemporary design with interactive functionality and best practice user experience design.
The site's content management system built on WordPress enables the client to update the website easily in-house, and provides access to online English level tests and courses, as well as password protected access to relevant documents for students and teachers.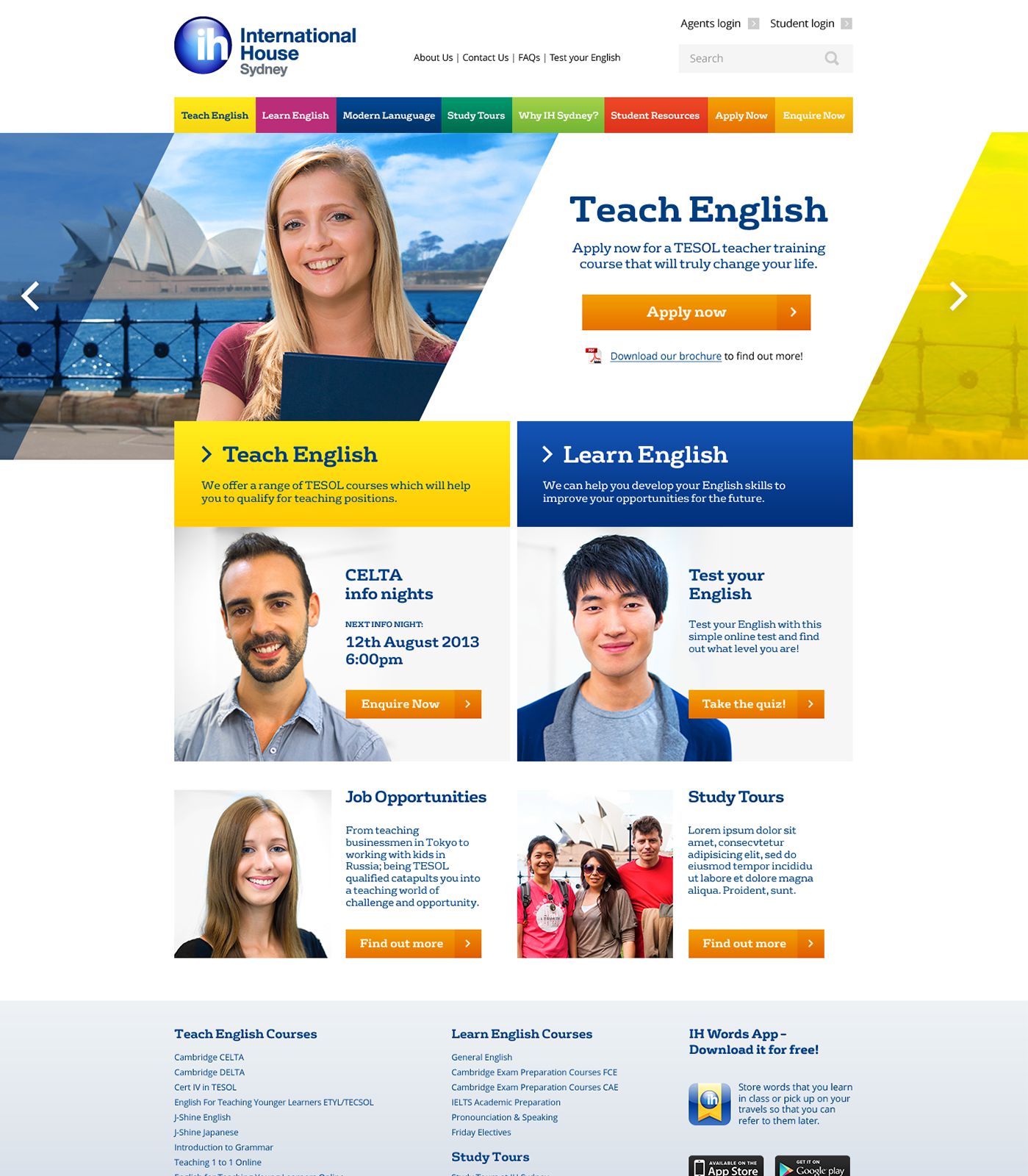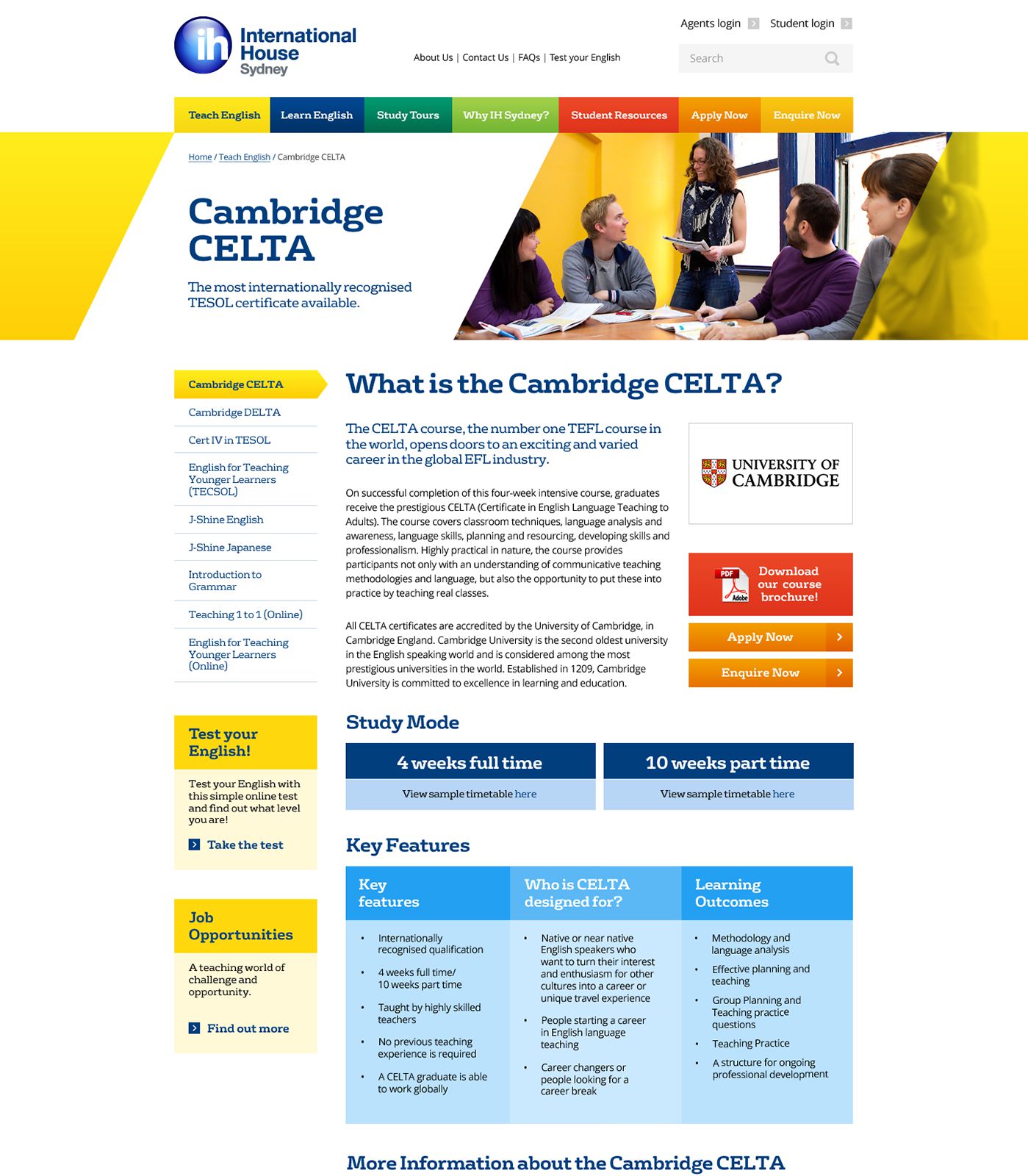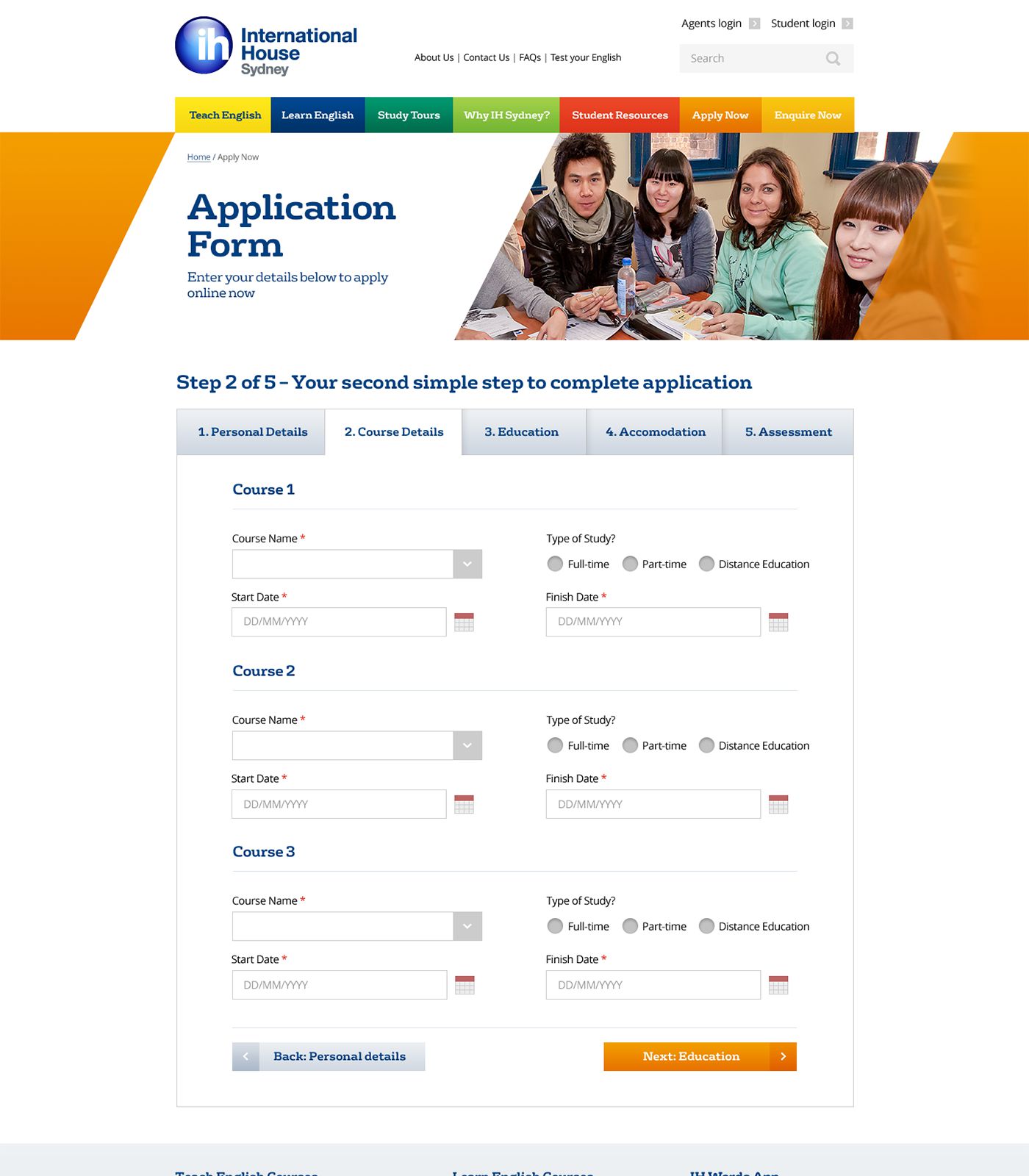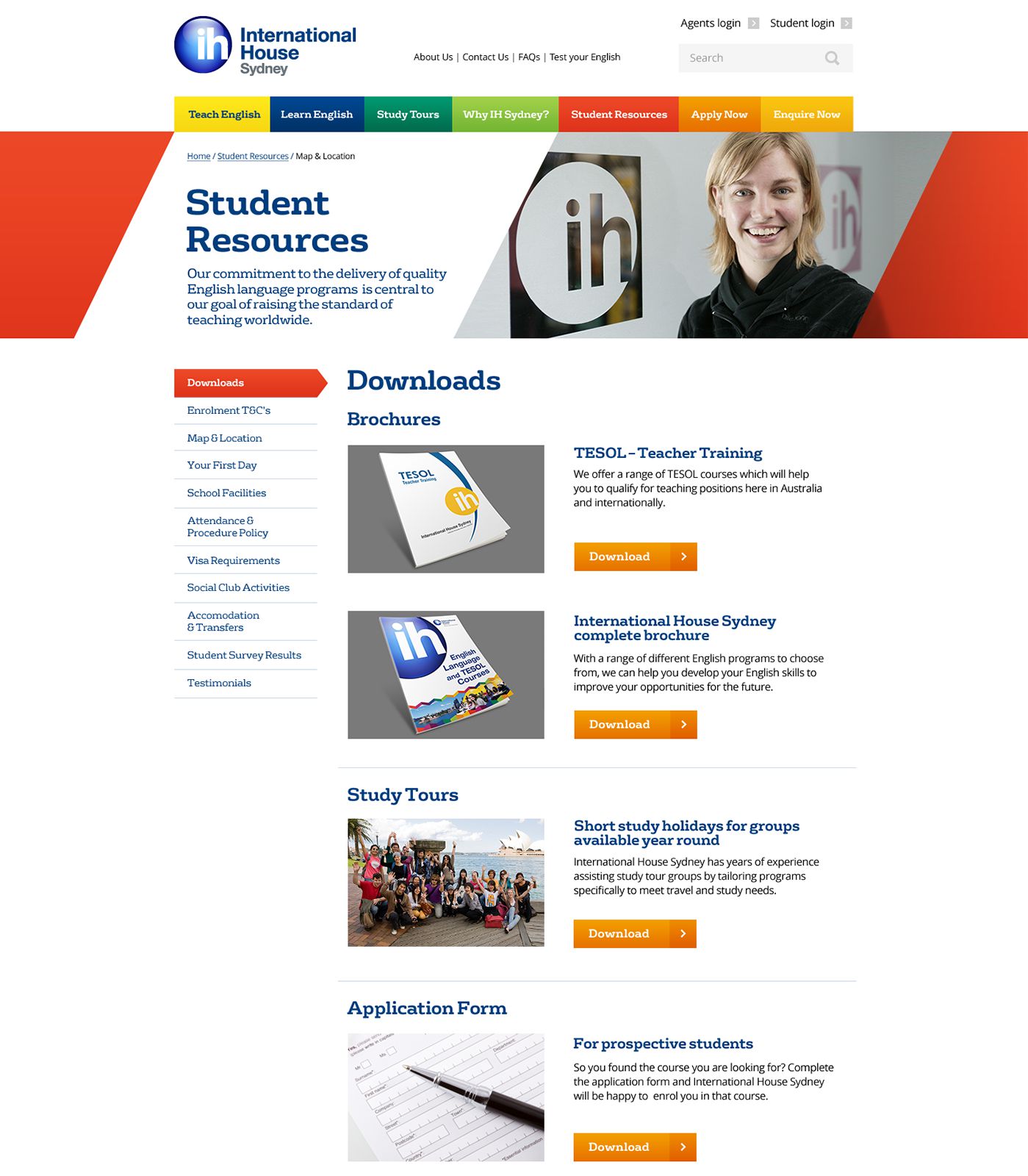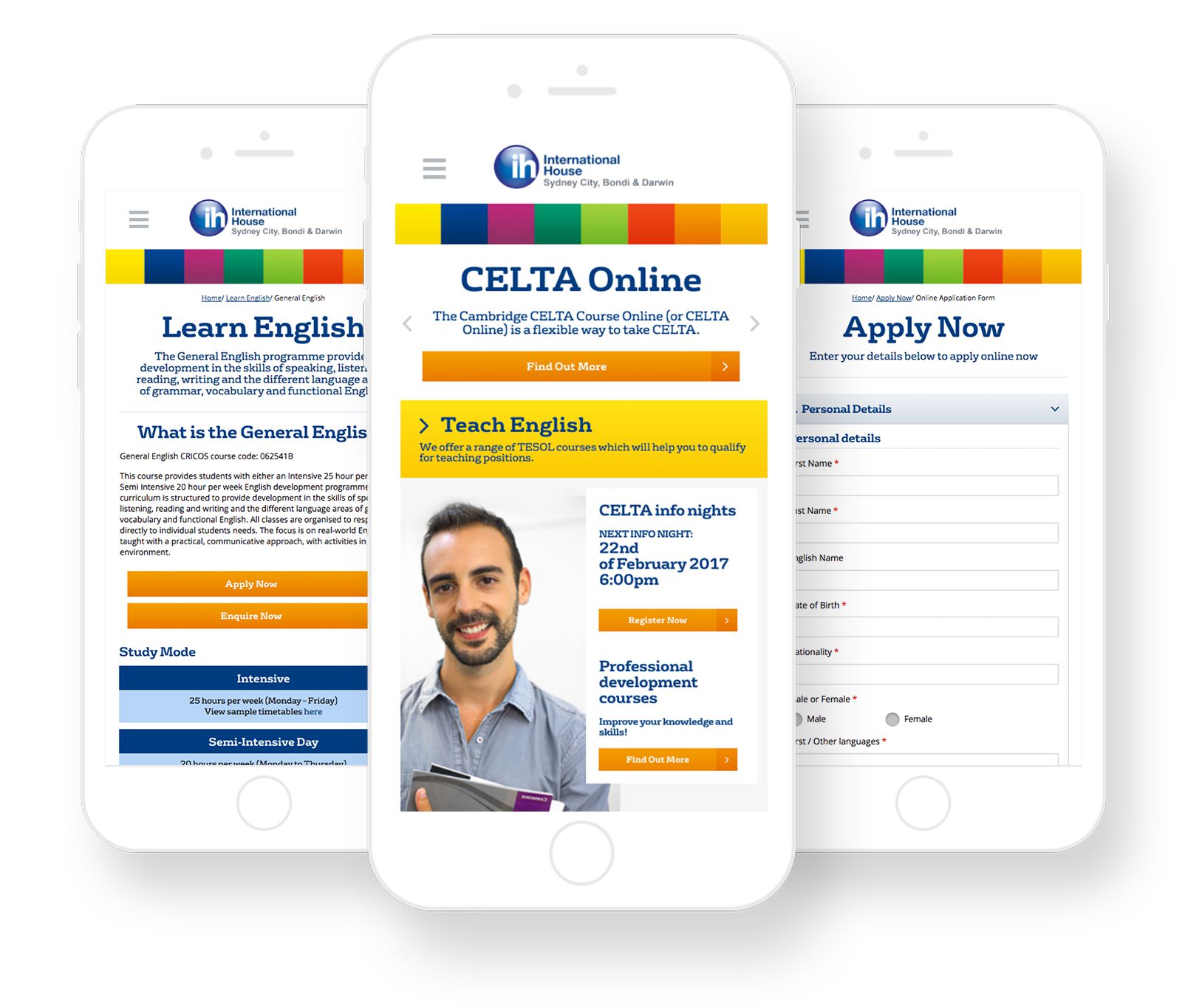 Results
Since its launch in early 2014, the website has seen a significant increase in the number of website visitors, online enquiries and application form submissions.
The website also allows students to complete their courses online through set modules and keep track of their grades and achievements.