Singapore's iconic Marina Bay Sands is the world's most expensive casino property and their latest regional "Never Settle" campaign stars global sporting legend David Beckham. MBS searched for an agency to deliver a landing page that would meet their standards. They found Rysen.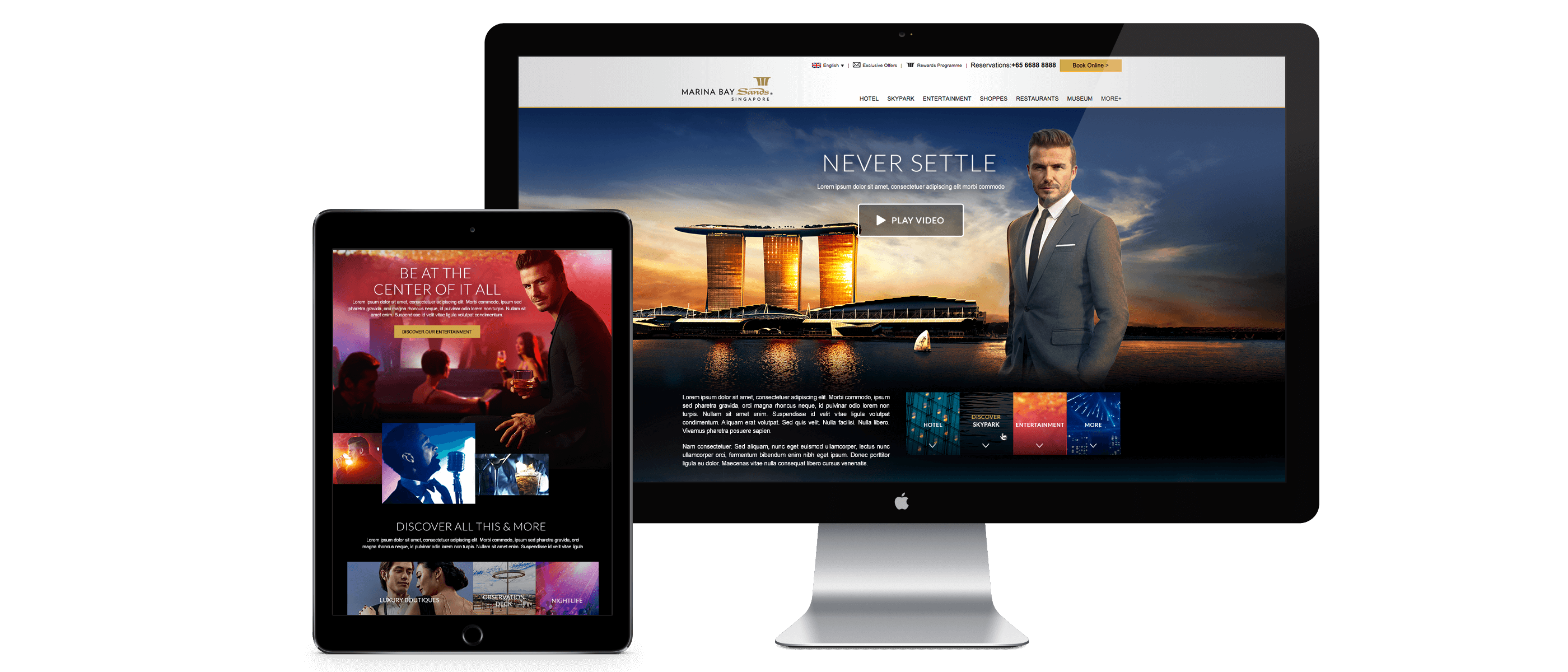 Challenge
Rysen was tasked with creating an engaging landing page to promote the campaign on the Marina Bay Sands website.
The multi-million dollar campaign showcases the integrated resort through the eyes of Beckham in a series of print and television commercials. Featuring Beckham at the iconic architecture marvel, the campaign highlights the luxury retail, fine dining, leisure and entertainment experiences that have become synonymous with Marina Bay Sands.
Solution
Having worked on multiple successful digital projects for The Sands Group, we collaborated with the digital marketing team in Singapore to design and developed the landing page to work with the site's existing CMS.
With a wide range of immersive imagery to work with, and the premium status of David Beckham, the project was an absolute dream. Our team in Sydney and MBS' team in Singapore collaborated to deliver a UX focused journey which took the viewer through the experience of one of the worlds greatest hotels through the eyes of one of the worlds greatest footballers.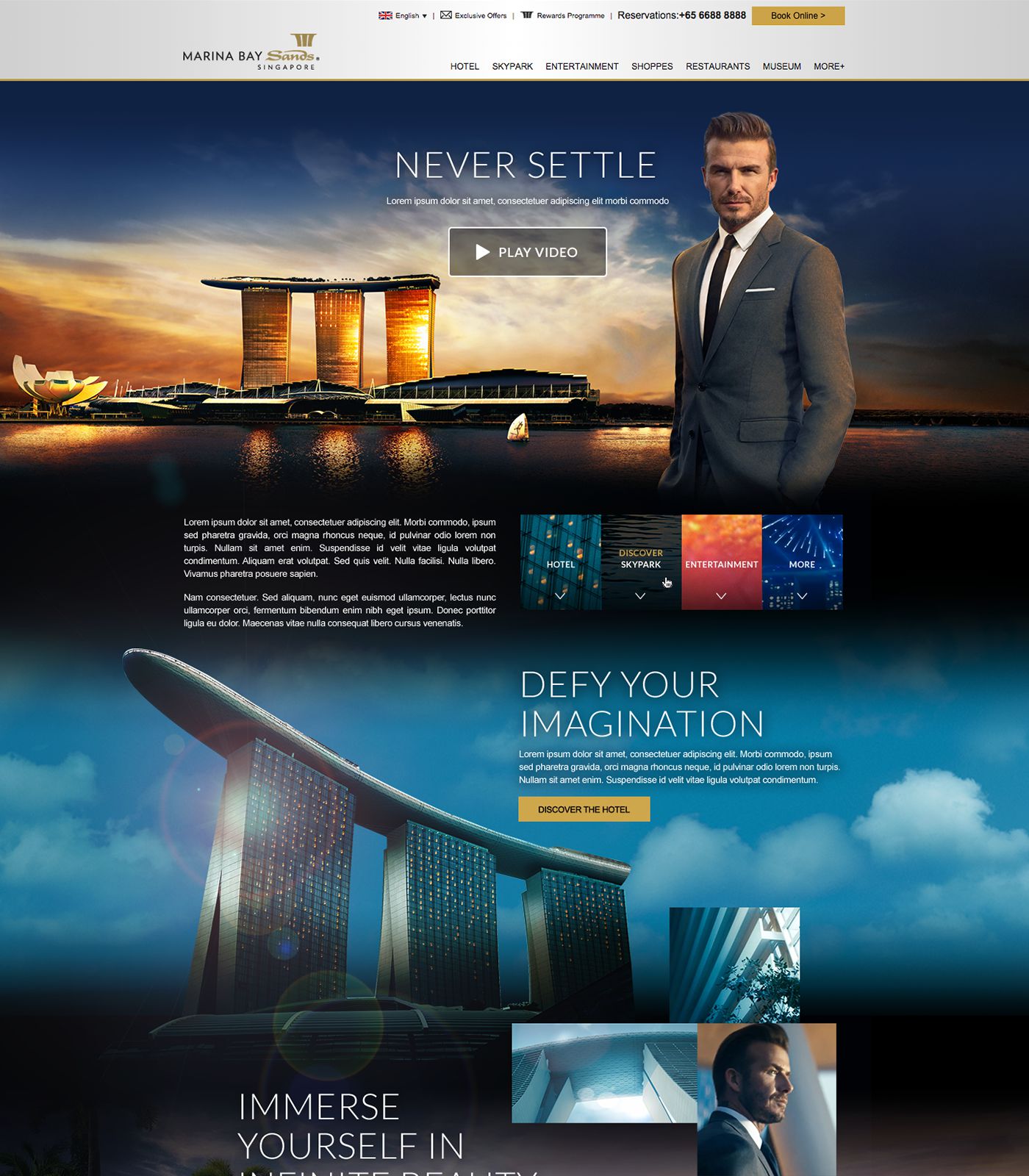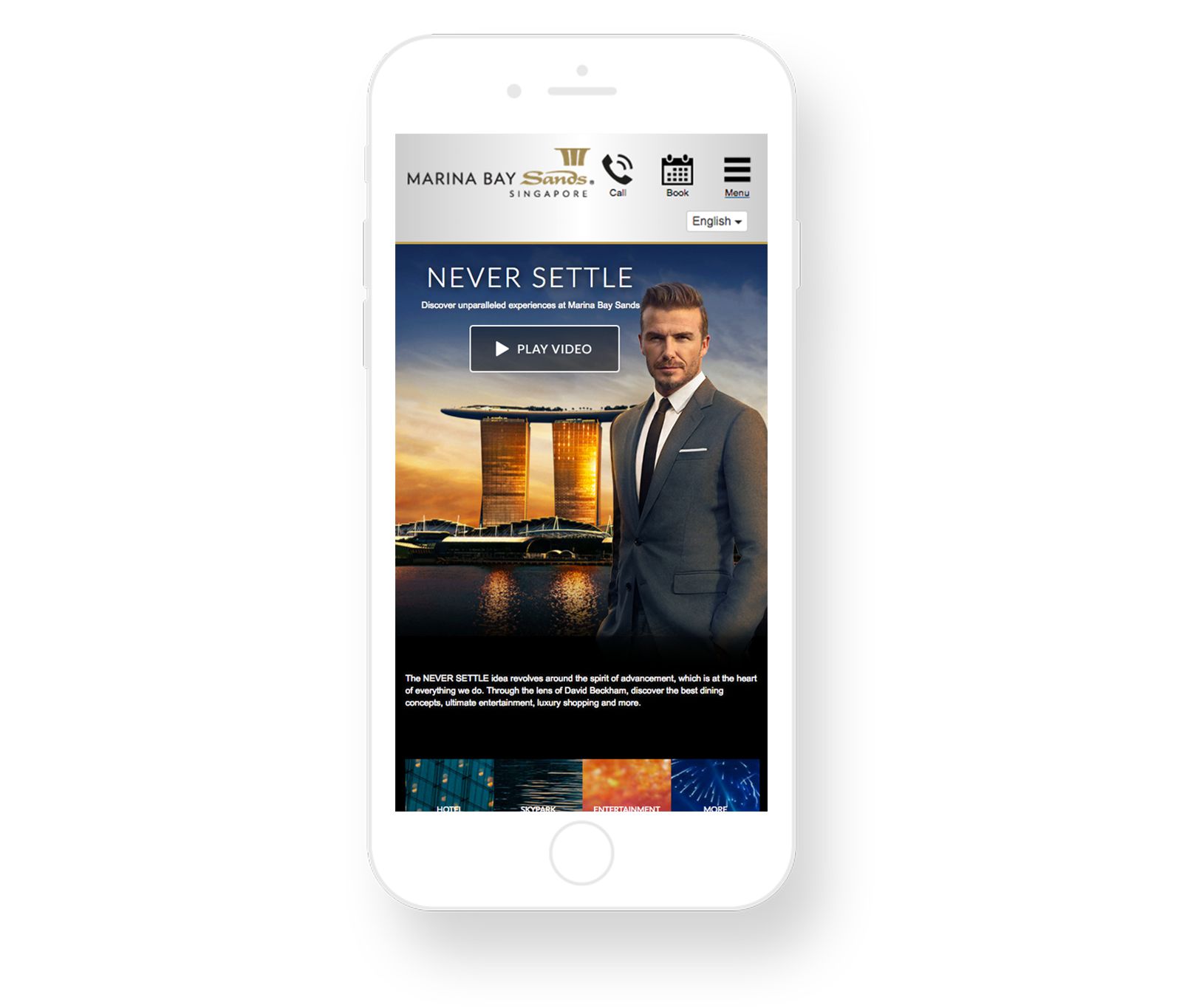 Results
The fully responsive landing page visually communicates the Never Settle concept, highlighting the campaign TVC and encourages site visitors to explore all of Marina Bay Sands' unparalleled experiences.
The project exceeded all of its KPIs including website traffic, engagement and click throughs.

Marketing Events Award for 'Best Use of Influencers'

TripAdvisors 'Traveller's Choice Award'