Martin College is an Australian vocational education and training provider with campuses in Brisbane, Gold Coast and Sydney.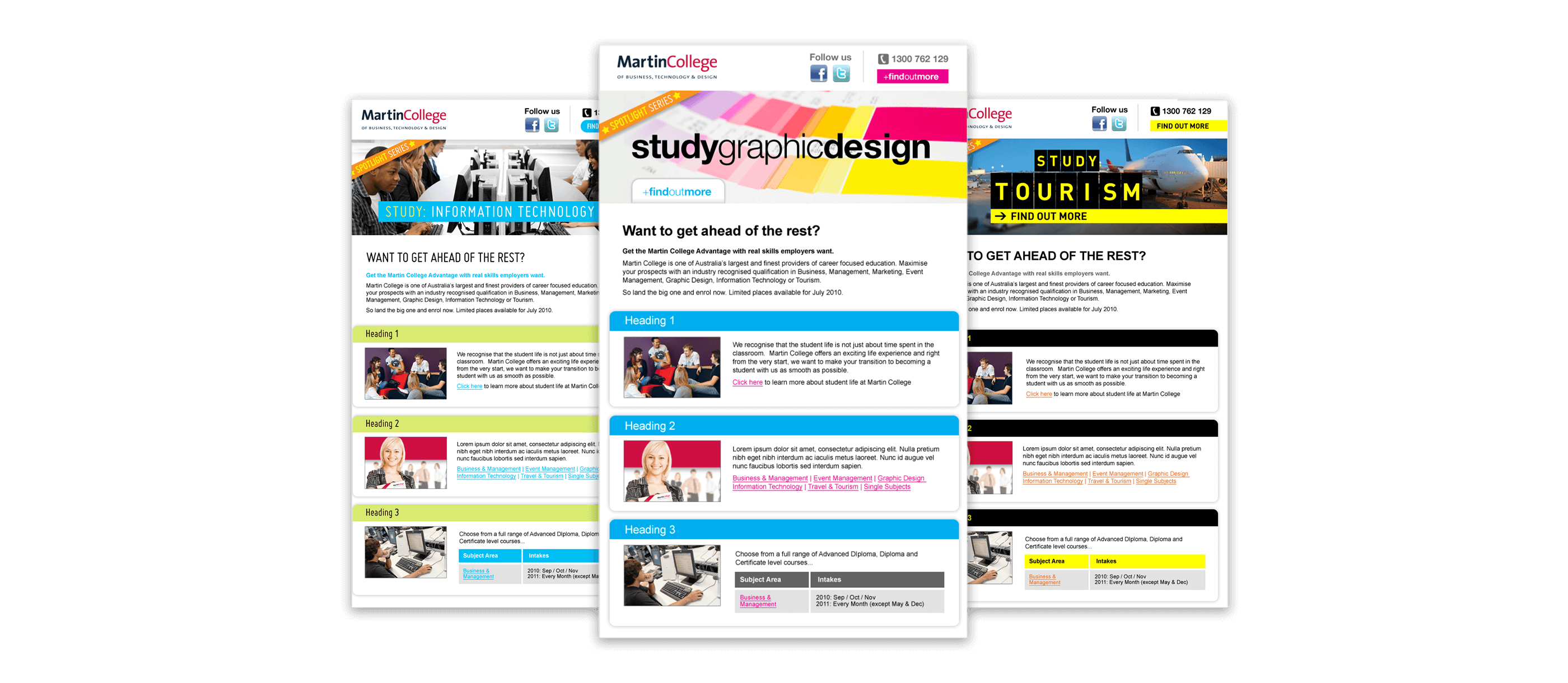 Project Overview
Martin College brought on Rysen to come up with an email marketing campaign to recruit students for each of their faculties.
Rysen developed customised and targeted EDMs to be broadcasted to Business and IT, Graphic Design, Events and Tourism course prospects. Each eDM linked through to a consistently styled and branded landing page, to inform as well as capture data and provide details for their sales team to follow up.