Since 1981, Moody Kiddell & Partners have been providing equipment, property finance and insurance with a focus on first class customer service.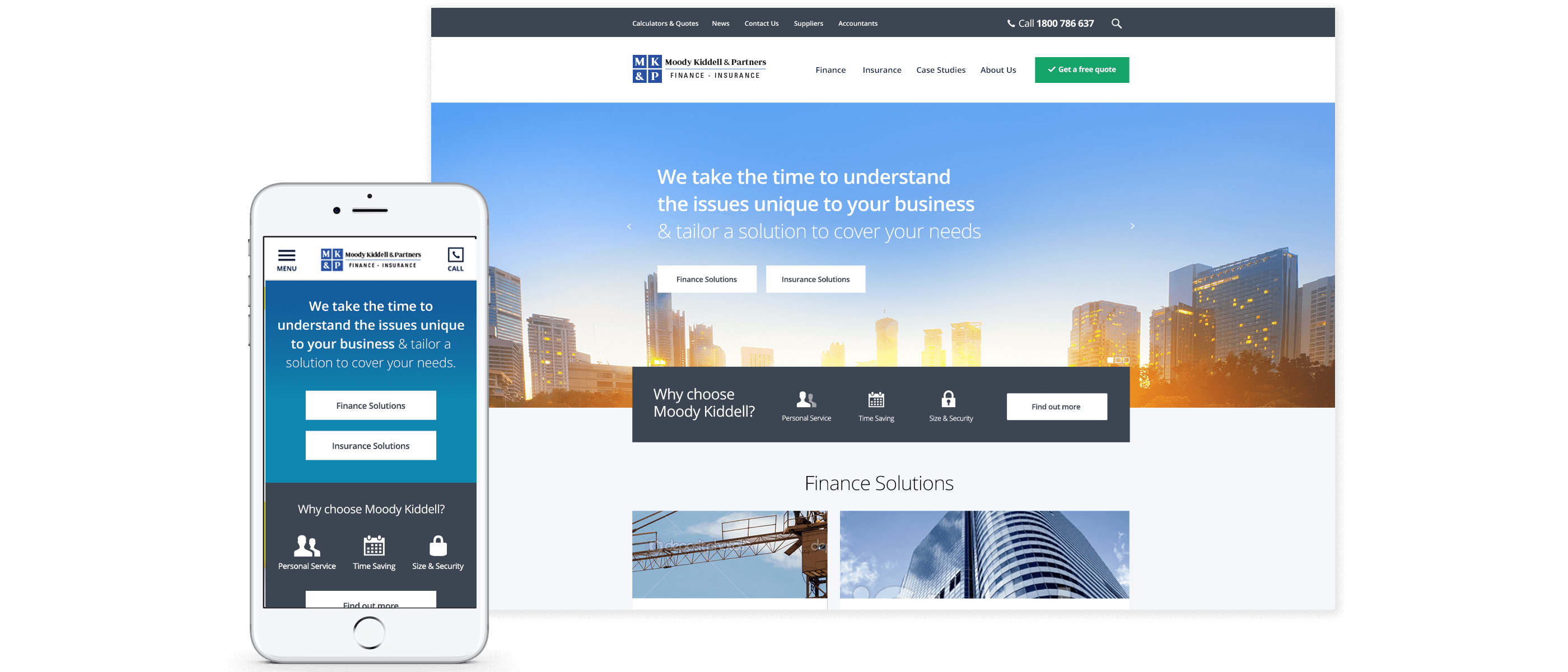 Challenge
To refresh an aging brand and website, Moody Kiddell and Partners turned to Rysen. The challenge was to create an engaging, visual responsive website for an often unflattering industry.
Solution
Rysen began by refreshing the logo whilst maintaining its heritage and brand equity.
The refresh theme was extended to the website, delivering a responsive website with contemporary layout and design.
Results
The new website continues to be Moody Kiddell and Partner's primary source of enquiries and hot leads. Coupled with the rejuvenated brand, Moody Kiddell and Partners continues to reach new heights.
Results include:
Increase in leads
Reduction in customer service calls
A website the directors and employees are proud of