My Accounts specialise in taking an in-depth look at a businesses overall cashflow & providing advice on how best to improve profitability & cash flow.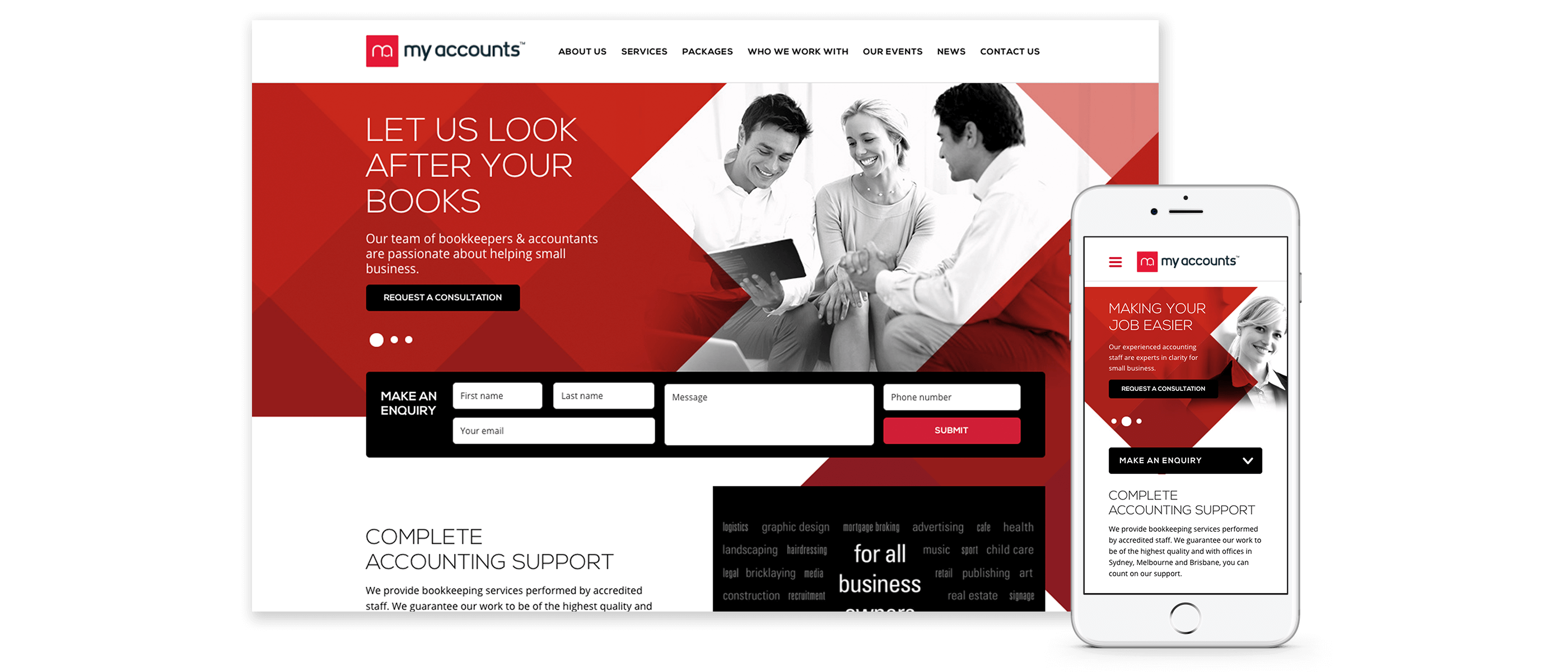 Challenge
Before approaching Rysen, My Accounts believed their brand, services and offerings were not being portrayed strongly enough through their website. More importantly, the website was failing to increase overall traffic and customer enquiries. As a result, My Accounts sought out Rysen to re-design and re-develop a new responsive website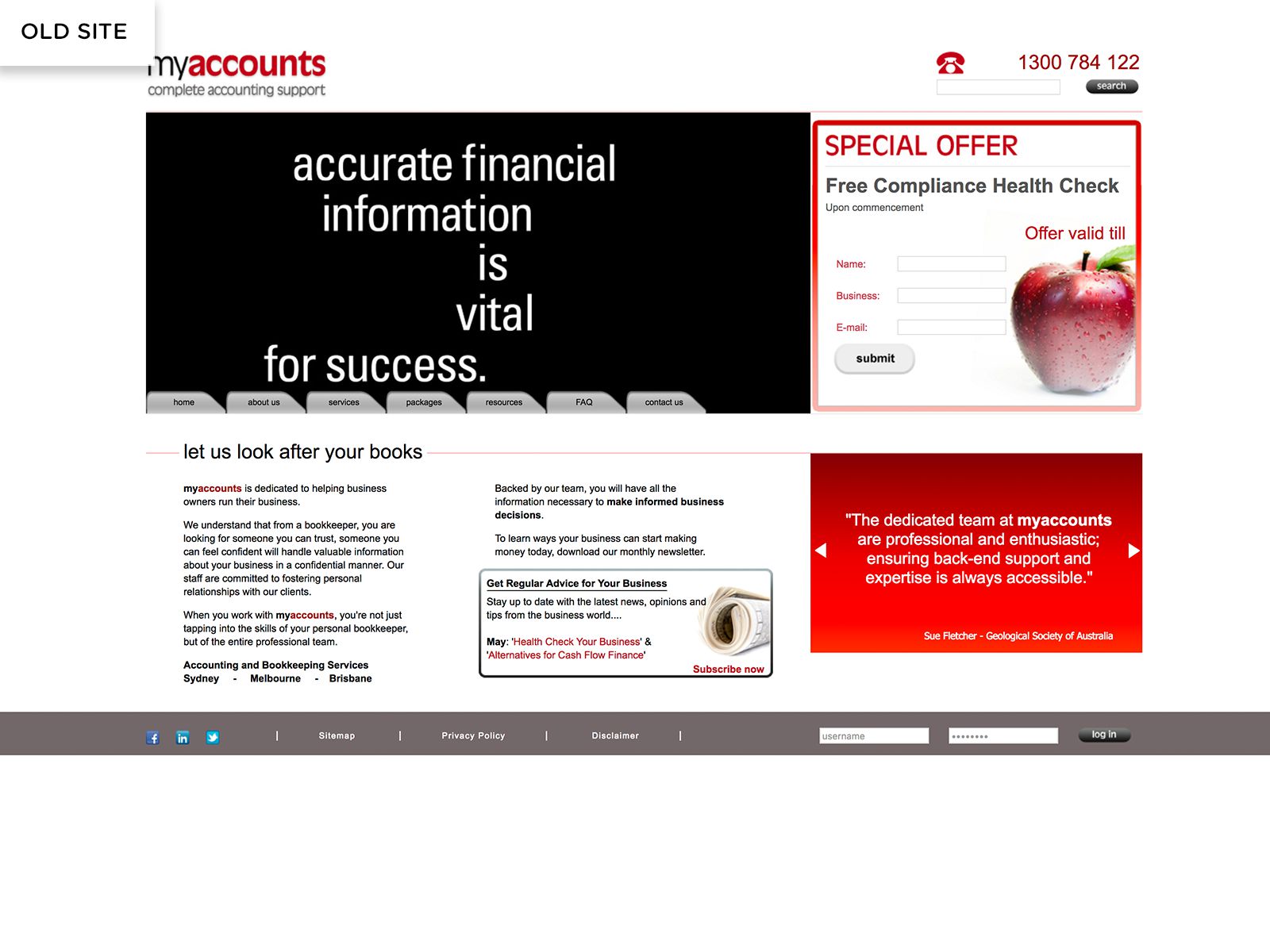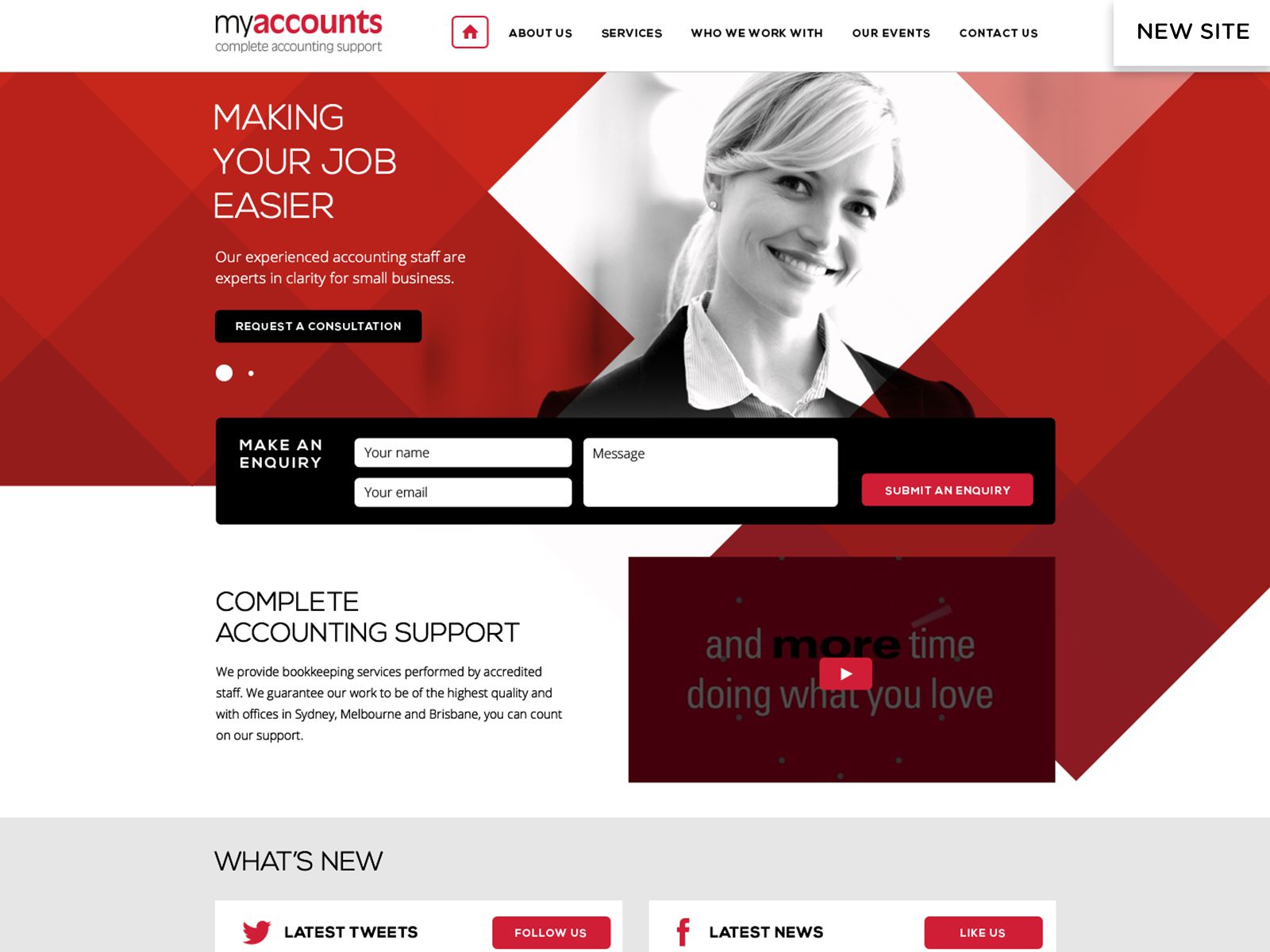 Solutions
The primary objective of this project was to increase leads. Our first phase was to undertake an in-depth analysis of the industry and formulate a strategy which focused on the user experience.
Some key solutions included developing the responsive website on WordPress CMS platform, which allowed my accounts to update content when it suited them.
The new website required a significant update and alignment of branding elements. We worked with my accounts to deliver a fresh and modern look and feel whilst still maintaining its highly professional reputation.
One of the most successful elements on the new website was the decision to include a simplified enquiry form above the fold on every page across the website. The form is elegant and not overpowering to the rest of the design which contributed to the success.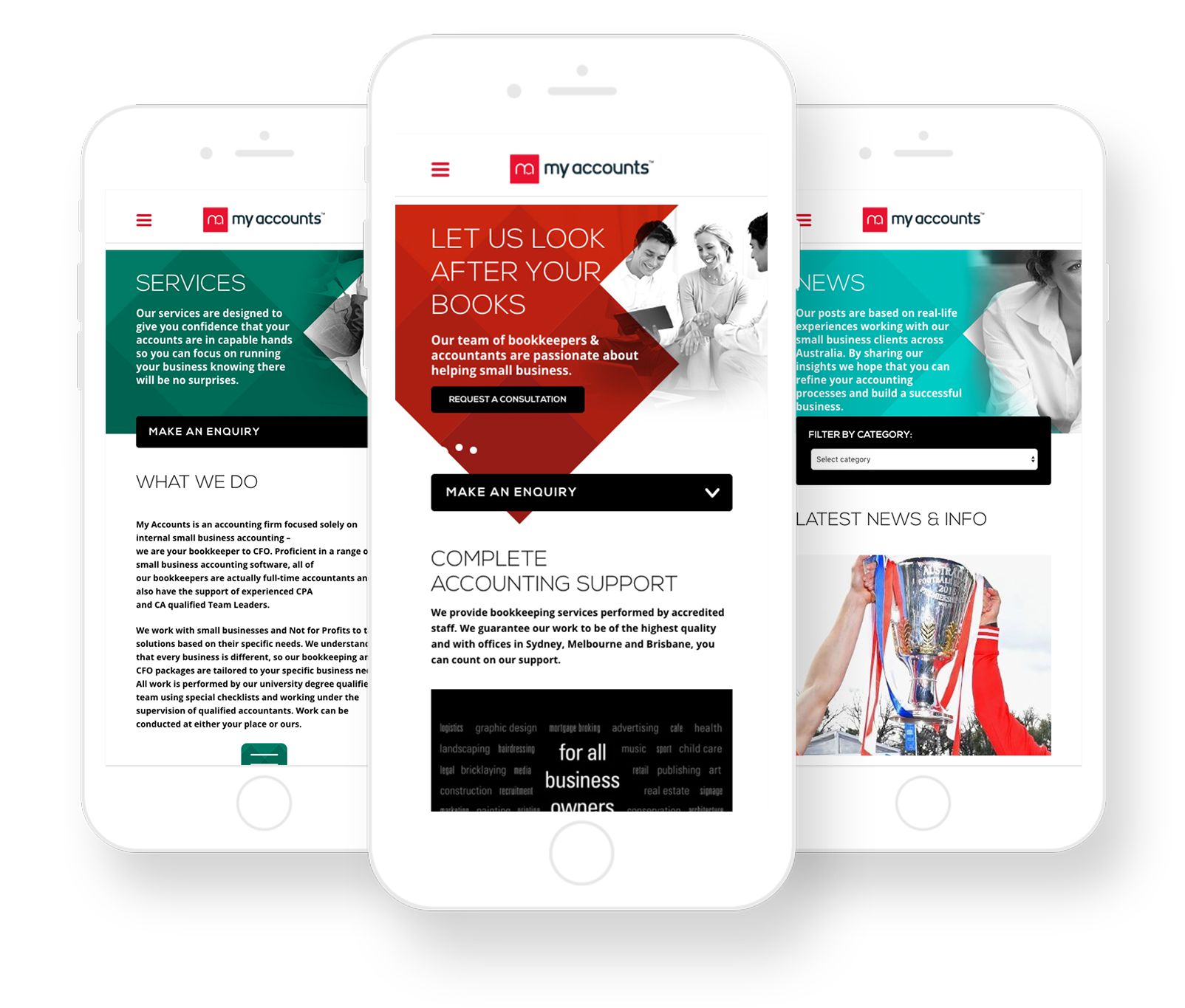 Results
Since the launch of the refreshed website, there has been a emphatic increase in the number of enquiries and 'hot leads' generated through the website.
This has in turn resulted in a significant rise in conversion rate for the my accounts team.