Pac Trading are a specialist supplier of both stock and custom food and retail packaging with a strong focus on high quality products, outstanding customer service with competitive pricing to match.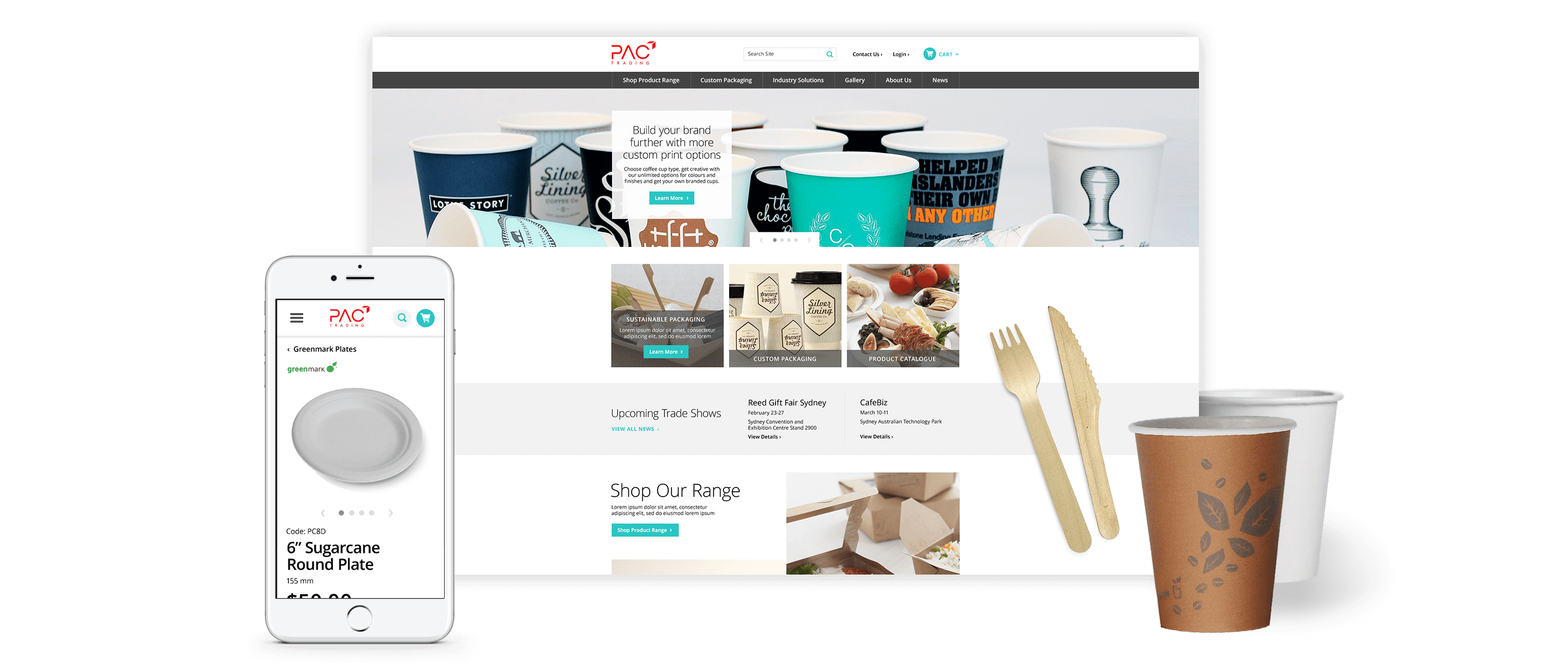 Challenge
Pac Trading were looking to do away with the very rigid and cumbersome trading practices of the food service packaging industry and make the process a lot simpler & efficient for the customer. The issue however, was that Pac Trading did not have a 'simple and efficient' online website to accomplish their goal.
As a result, Pac Trading engaged Rysen to look in to the industry and use their expertise to generate a fully integrated retail site designed to streamline the customer experience from search to research to purchase.
The overall objectives of the new website were to create an all in one responsive website which served as an information brochure site allowing customers to learn who Pac Trading are and what they do, as well as having integrated eCommerce functionality. Through achieving these objectives, the website would ultimately increase online sales and instil positive brand perception with new and existing customers.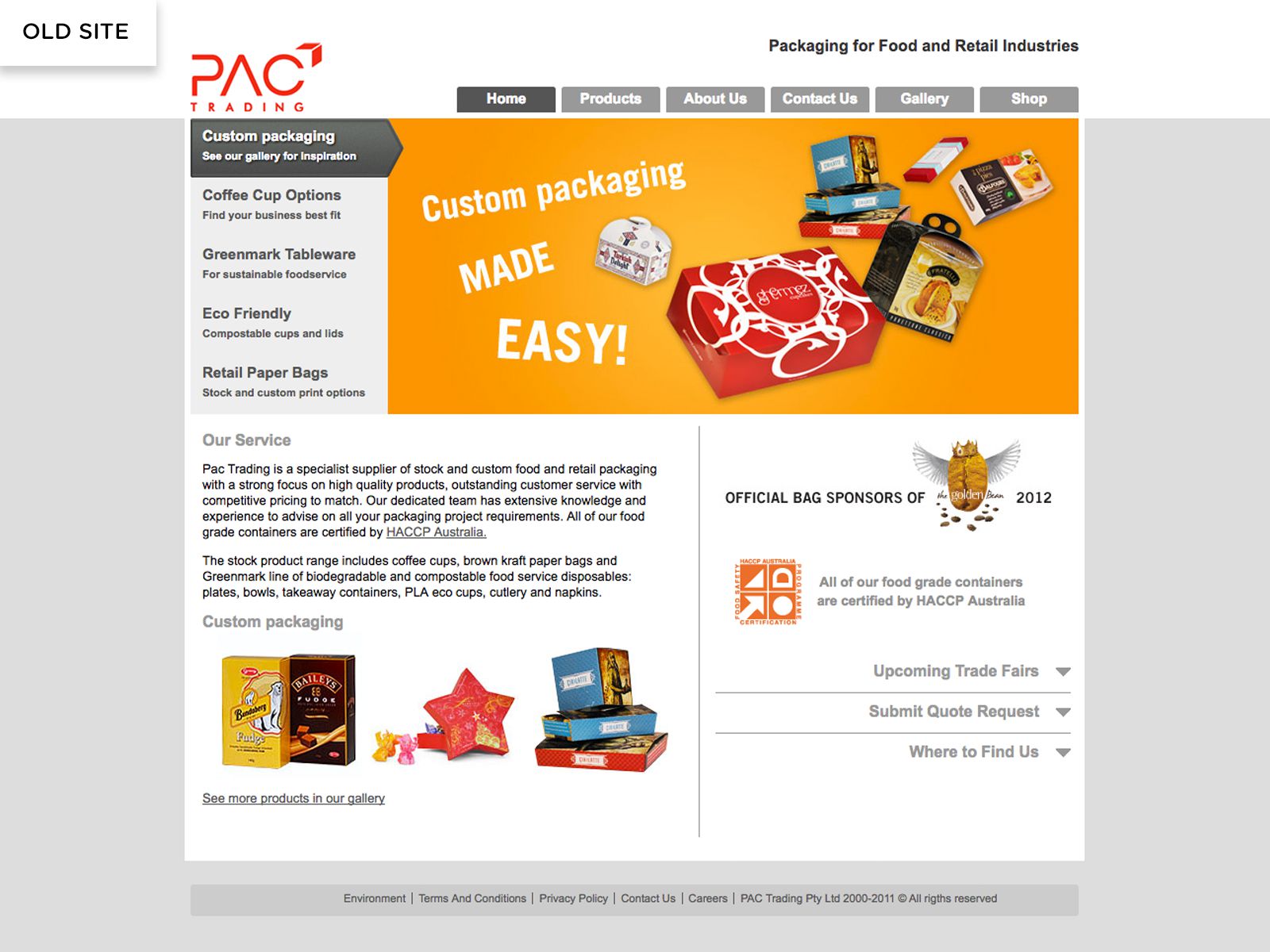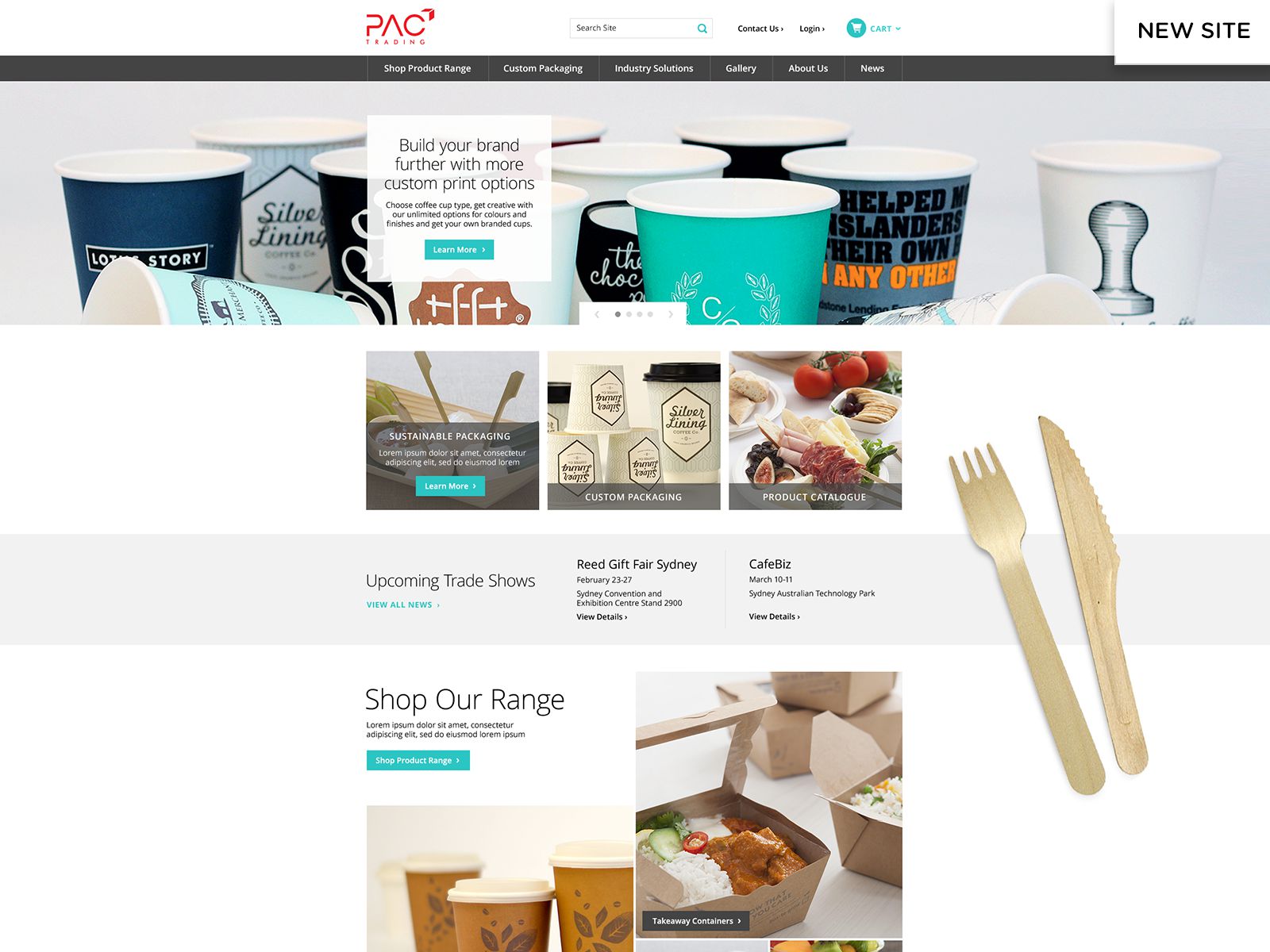 Solution
Rysen's work started with an in-depth analysis of current user experiences with the existing website as well as extensive research in to the packaging industry.
Addressing the shortcomings of Pac Trading's previous website in conjunction with Rysen's customer centric thinking, Rysen were able to design and develop an industry leading, user-friendly and visually appealing responsive eCommerce website.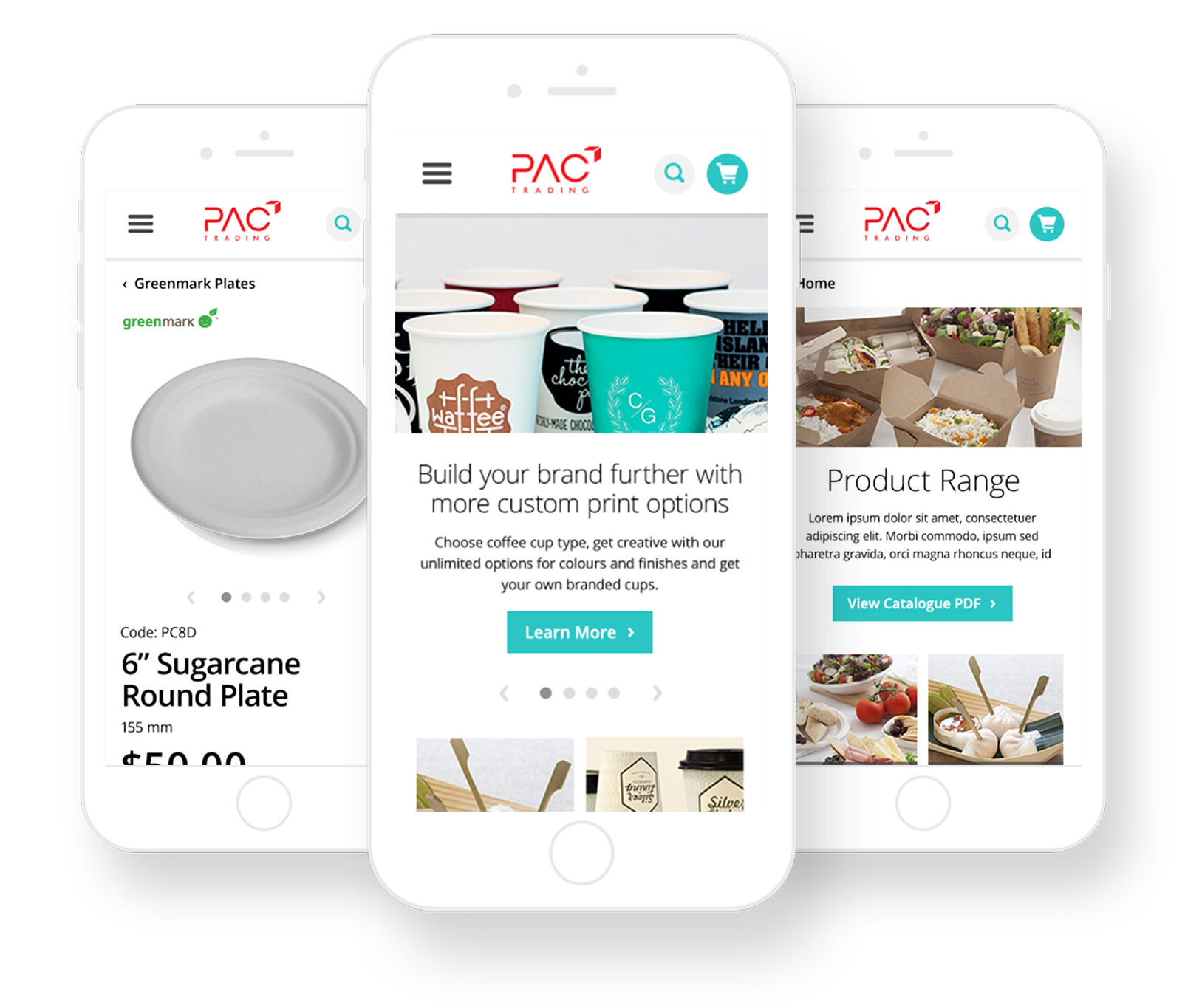 Results
The result is a practical but powerful retail interface built on the Magento eCommerce platform, allowing users to easily browse and purchase products through well-organised categories such as basic packaging necessities, eco-friendly and industry solutions, or custom packing solutions.
Following the successful launch of the new website in September 2015, Pac Trading are now able to proudly promote that they offer easy to order food service disposables, durable products, fast delivery and a simplified ordering processes.
200%
Increase in average basket size