PharmacyMax is part of Australia's largest privately owned pharmacy network with over 50 years combined professional experience. Rysen were approached by two business partners who were looking to start a business dedicated to offering a wide range of pharmaceutical products and discounted goods through the convenience of an online store.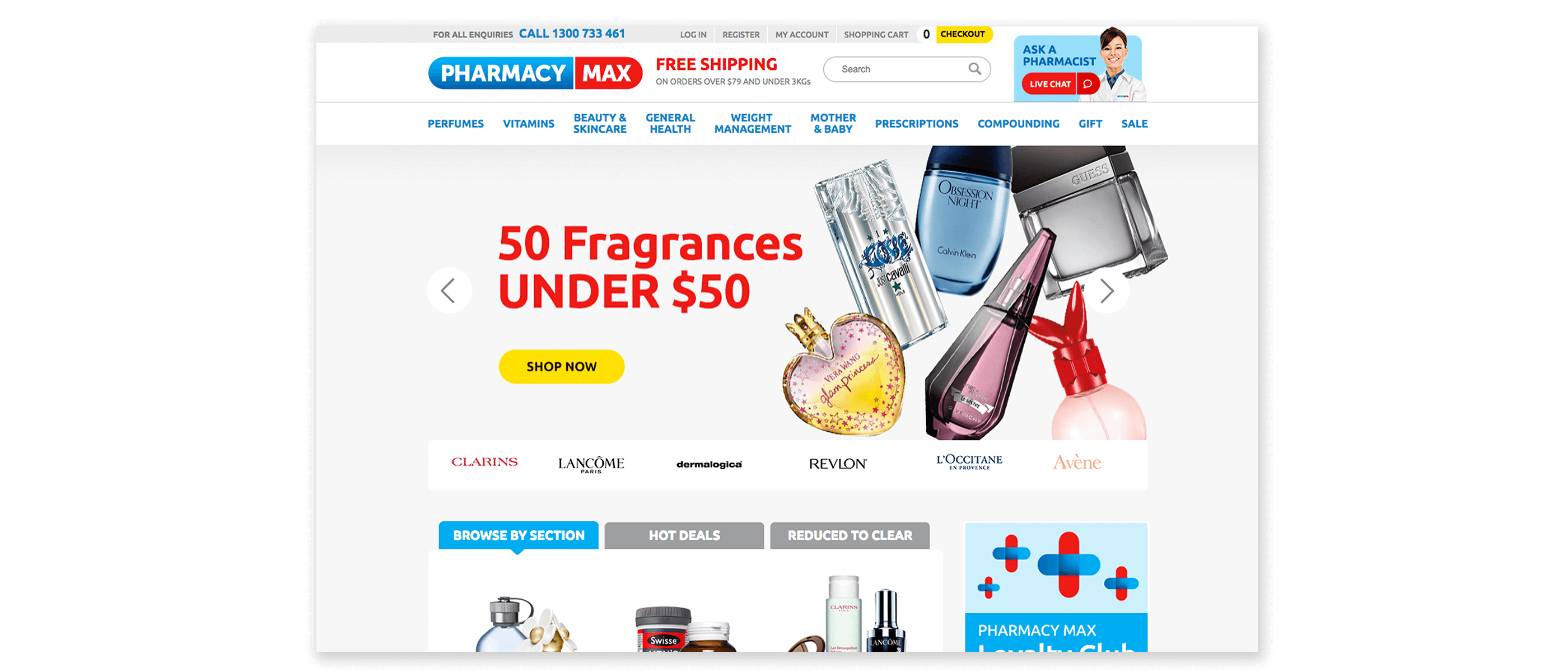 Project Overview
Rysen began by creating the logo and branding for PharmacyMax. This was followed by designing and developing a fully functional e-commerce website on the Magento CMS platform.
The website contains over 10,000 products and boasts a number of features such as live chat and a loyalty program. Before the end of the first year, PharmacyMax had already generated enough online sales to cover to investment to set up the website and it's marketing. To further assist PharmacyMax reach their sales targets, Rysen also designed and developed a suite of email marketing templates.