This article explains the importance of running a sustainable eCommerce business. Provides suggestion on how to build a better online store and marketing strategy.
Many entrepreneurs struggle to find traction in the first 12 months of going into business because they don't have a strategic plan or experience in an eCommerce space. All they wanted is to start selling products right away. They dreamt of "being their own boss" and their business becoming the next Catch of the Day, Kogan, or SurfStitch, the list goes on and on.
Here are the fundamental tips and direction to help small eCommerce start-ups focus on the importance of strategic planning, and the best use of software and services to help them grow and gain traction in sales:
1. Know your product and your business
For new entrepreneurs, deciding to start an online store is exciting and they can't wait to dive straight into executing every little thing at once, without even knowing the importance of the very products they are selling. If the products suck, it will be difficult to market them, therefore new businesses end up spending hundreds and thousands of dollars on paid marketing without realising the root of the problem.
Here's an example: Selling drones from China – you may think it's easy to sell because it was one of the most wanted gifts in 2017, but you don't realise:
They contain Lithium batteries, which will cause problems in Australia customs clearance when you are sourcing the drones from overseas.
Electrical products may have problems with their charging source, as well as voltage issues.
Parts may be easier to break or damage in a bad cargo container.
Heavy/bulky items may result in higher shipping costs, which will automatically lower your profit margin.
By the time you find out about these problems from your customers, you may have already sourced 300 units from Alibaba.com, leave yourself with a long battle ahead of you.
Knowing your business is equally as important as your products. eCommerce is an online business, you must have the fundamental skills and knowledge in CMS and online marketing. If you are only lacking knowledge in software systems, you can still hire a web developer or get assistance from a digital agency and SEO company to kick-start your business.
2. Pick the right CMS
Your Content Management System (CMS) is the engine of your aircraft.
There are 3 most popular CMS for starters in the market you probably have already heard of: Shopify, BigCommerce, and WooCommerce. These are well-known in design, extensive plugins, SEO, work with paid search, and are even able to run paid ads on social media. They have almost everything you need to start your business, and there is even a support team to back you up when you need the added help.
If you're planning on running a massive eCommerce store with warehouse integration, Magento is your choice. It is one of the most powerful CMS in the market, but it requires extensive technical skills and programming knowledge to reach its maximum potential. It is not an out-of-the-box type of software you could be imagining it is. You may have to hire full-time developers to manage your warehouse ERP system and create custom plugins.
3. Don't overlook the branding and design of your store
There are many elements in your store which could affect the sale and traffic. It is important to realise that design is more complicated than simply 'what it looks like'. A well-designed eCommerce store should offer a great customer experience as well as making purchases easy and intuitive for customers. Some of the key areas include:
Navigation

It should present a clear path that enables potential customers to find what they are looking for as fast and as easily as possible.
Responsiveness

making sure your images are well optimised for both desktop and mobile usage, especially for mobile devices- the site should adaptable to different screen sizes. Ensure all text is easy to read and CTAs are large enough for thumbs.
Mobile UX

It should be simplified and ensure the path to conversion from any page on your store is no more than 3 clicks away. Streamline and cut back on the amount of information you request at the checkout page.
A/B Testing

Always look for improvements and be sure to test the best designs that best help increase CTR. A striking orange CTA button may be more effective than a dark blue colour. Utilise apps like HotJar and CrazyEgg to identify what exactly is causing your visitors to leave the site without purchase. There is great technology available, such as using heat-map, customer journey data, and also other information to help you discover the pain points.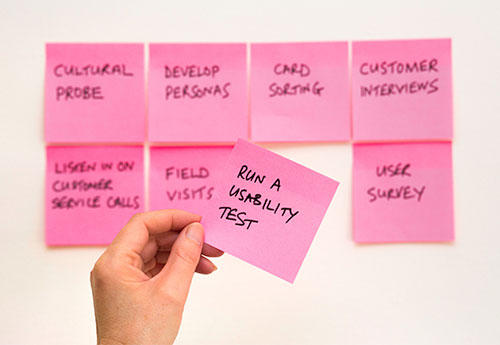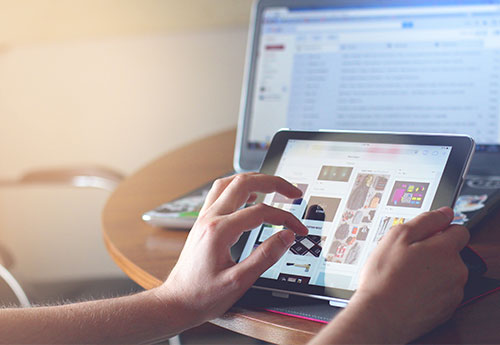 4. Optimise your product pages
Spend a tremendous amount of time optimising your product pages with regards to SEO and designs. For example, in SEO you will need a good product title, don't just call it something that only you would know. Call it something within the title that people would actually search for online. Perform keyword searches to find out what people are specifically typing in when searching for the products you are selling and make those keywords part of your product title. Don't forget to also include keywords in your product description, write a strong description, and remember that your website is your 24/7 salesperson, every time customers visit your product page they want your perfect sales pitch, so put some effort into it.
5. Make sure you have Schema Markup on your page
This is probably more advance in SEO for most starters. Most of you are probably familiar with meta-tags. Schema Markup is another type of data inserted into your website code, and using it earns rich snippets on search engines which can boost click-through rates. For example, when somebody searches on Google, right there at the search page before they even go to your website, they will see product rich cards displaying product images and some information right there on the search page- this will give you an advantage over your competitors and make you a little bit more visible organically.
There are free testing tools available on Google to validate your product pages, but if you are already running Shopify, BigCommerce, or WordPress they typically have good schema mark-up built-in validation, or plugins to help you point out which areas you need to complete.
6. Trust badges give credibility
Make sure you include some trust badges on your page, especially somewhere on top of your homepage. The USP badges can be Free Shipping, Fast Shipping, Free Returns, or 24/7 live chat if you are offering that.
7. Get reviews on your products
To further improve your SEO, get reviews of your products. There is a unique benefit of getting product reviews from other websites that help increase brand credibility and trustworthiness in addition to word-of-mouth marketing. Studies show that if you have reviews in your product pages, it can increase your conversation rate significantly up to 400%.
So how do we achieve that?
Reviews from your customers

Every time someone purchases your product, after 4 weeks send a personalised email to check if they are happy with the products and ask for reviews. A short email is sufficient to deliver a simple message. Keep that in mind, this email can be automated from your email providers (eg: MailChimp/Campaign Monitor) or within your CMS.

Reviews from influencers and blogs

Be aware when asking reviews from review sites. Put in the effort of finding blogs that are related to what you are selling that normally don't do reviews. Review sites can have a bad rap with Google. Anytime you pay for a review and a link is given – there's a chance Google will penalise you because a lot of review sites don't focus on a niche which means there really isn't a dedicated audience learning about your product.
8. Product photography and video review
For example, if you are selling a piece of beautiful jewellery, it is imperative that you don't just simply download images online or from your suppliers – they may be acceptable, but it will give less credibility to your store. Some other stores may be using the exact same images, and customers are always attracted to pretty images. Try to get a freelance photographer to do a one-off product shoot, or send some free samples to influences on social media in return for using their images (with agreements in place).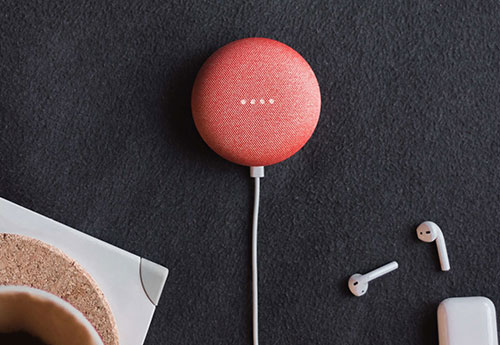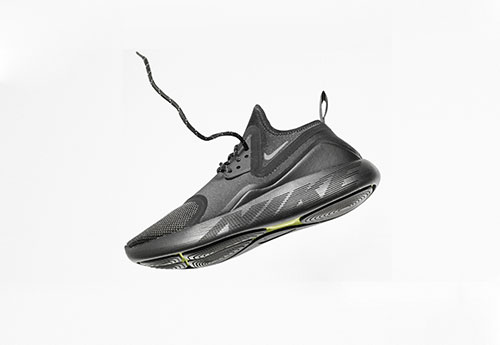 Make sure your images are clean and professional. If you can set up a product video, it will be massively valuable and explain your products in more detail. It could be a 360 video of the products or an 'unboxing' video (mostly electronics and gadgets).
9. The importance of email marketing and automation
We all know the importance of email marketing when it comes to eCommerce because it is effective, has great reachability, and is highly adaptable. You can craft emails to suit any need that you might have. This is why you should start early and invest on building your list from day one.
Build your mailing list

Plan strategically and think about what type of information you will need from your subscribers, this can be name, age, birthday, sex, address, phone numbers, their favourite colour, or their Instagram handler. Process the raw information into real data that can help you build lists segmentation and turn it into useful lists to work with your marketing strategy.

For example, if you are selling car tyres in your neighbourhood, you may want to create a list targeting the suburbs around your store, i.e. male in a specific age group. Find the right timing to send a flash sale text message to notify them.

Automate your email marketing

Unlike one-off campaigns, automations can be left running in the background. A lot of eCommerce stores fall short because they spend a lot of money bringing in customers to make their first purchase but they don't readvertise to those same customers via remarketing and other channels to ensure they come back to make future purchase. If you could just get each of your customers to make one more purchase than they normally do, think about what that would mean for your revenue.
Find the service that best suits your needs and budget. MailChimp and Campaign Monitor are great options to start with basic automation. Support easy integration with Shopify, Magento, BigCommerce, and WooCommerce. Be mindful that options such as Marketo, ExactTarget and HubSpot are costly and best suited for enterprise businesses.
There are many variations of email automation you can do:
Send a welcome email when people join your list
Give 10% off for new customers after their first purchase
Say Happy Birthday
Notify a customer that their order is on the way
Follow up after a purchase, ask your customers to join your social media page/s
Seasonal marketing newsletters
Weekly newsletter promoting products that cater for their interest
Abandoned cart items to remind them of their incomplete purchases
The possibilities are endless.
10. Optimise your product feed via Google Merchant Center
To increase sales, you always need to be in the game and looking to tackling Google Shopping and Google Ads.
Google Merchant Center attracts more potential buyers, especially when most of the customers are shopping on Google and YouTube. It allows you to control when your products appear online so that your customers can find the most relevant items they are looking for.
Google Shopping Ads is extremely popular because your customers always search on Google first to find out about pricing, reviews, or suggestions – you want your products in that shopping tab.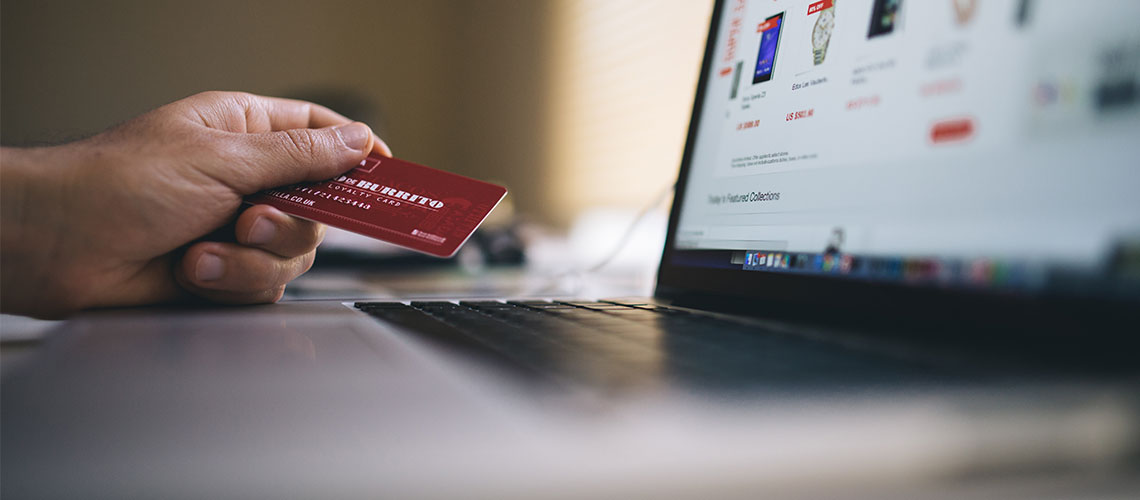 In addition, you can also optimise your product ads based on results. If you have eCommerce tracking setup, you can see each revenue generated from each product and ROI on each product. Over time you should think about investing more budget into the products that are doing well. Keep testing and find the best results, this will increase your revenue continually over time.
11. Run dynamic retargeting campaigns
Now you have setup Google Ads, how about retargeting ads? Every time customers browse your website it leaves a footprint on Google. It enables Google to retarget them after they leave your site, search another item on Google display network, or even watch a cat video on YouTube and ads will always be retargeting them.
You may also have heard of Facebook and Instagram marketing. Yes, you can do the same by remarketing your visitors, bringing back what they have seen or the products they have looked at days or hours before. For instance, your customers may be interrupted on the train and forgot to enter their credit card details in the checkout. When they get home on their laptop browsing Facebook, the ads will be there reminding them of the items they were looking at.
There are many combinations of audience's criteria you can target and retarget for your visitors. It can be very specific to a group audience, a quick example is, you are selling Barbie dolls- you can target women who are under 40 that have daughters in 6 suburbs in Sydney. However, you do need to understand your brand and know your audience. Knowing how to spend your budget strategically each day or even hour will only make your business stronger.
12. Content is king
Content drives interest and good content also creates conversation. You need to invest in your social media organically. Whether you need to do this yourself or hire an agency, you need to make sure you have organic presence on social media. This means posting creative content and engaging with your followers. The more followers you have, the more traction you'll have in your traffic and sales.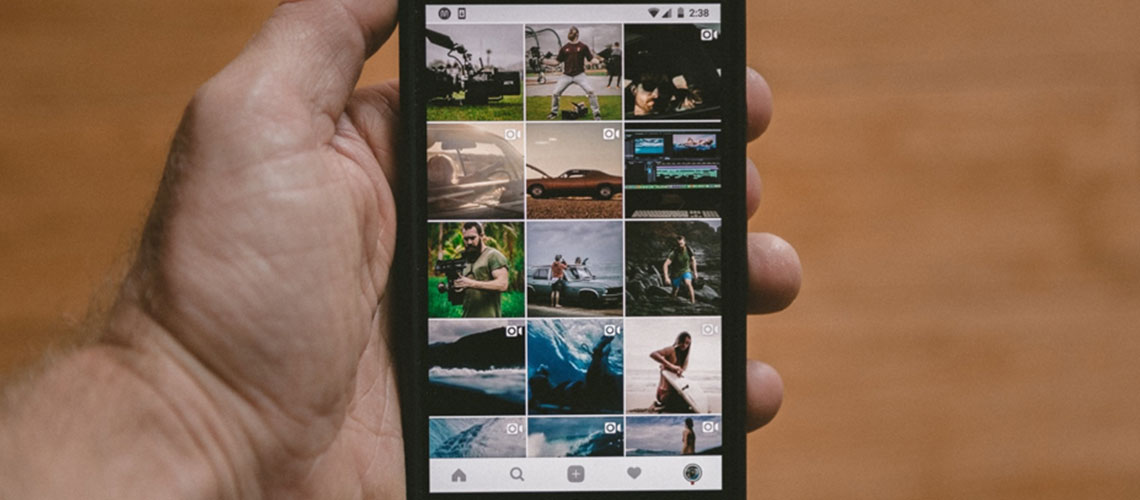 13. Customer profiling and CRM can help your business grow
If you care about your customers and genuinely want to know more about who they are, what they do, what they like, and how much they spend in your store, this will make a massive difference when it comes to maximising the potential of your business. In that case, you may want to look into CRM (Customer Relationship Management) software. If you have a salesperson, it's even better because you can upload all the customer's information in the system. For example, through a phone conversation or live-chat, you could capture detailed information from a customer such as how many children they have or what type of car they are driving and use that information to slowly build a profile for every customer.
There is more than just profiling that you can do with CRM. Companies like Salesforce and HubSpot are well-known in this space. – offering sales management, marketing automation, track sales leads, and providing email templates etc.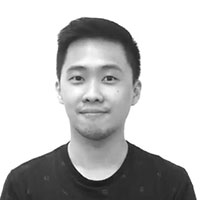 Written by:
Nick Lim - Designer
Nick's definition of design is the freedom of expression. He become a Digital Designer the moment he realised he could get paid for what he loved to do. The only thing Nick pursues with as much passion as his vigour for design is, well, peanut butter – straight from the jar of course.