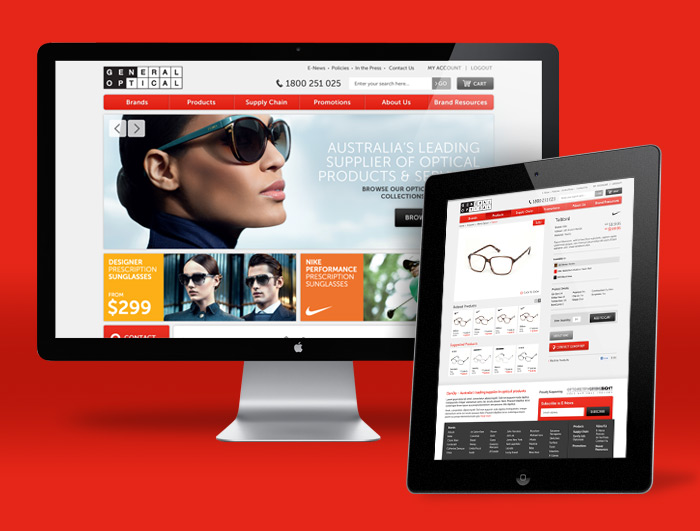 General Optical is a leading supplier of optical products and services to the eyecare industry & retailers in Australia & New Zealand. The new website was launched in November 2012. It features the full catalogue of their eyewear range encompassing over 30 brands, including Calvin Klein, Guess, Nike and Salvatore Ferragamo.
Rysen first worked with General Optical's marketing team to come up with a new visual style for a range of marketing materials to be used in optometrists. Multiple concepts were developed before the finalised design was applied to assets including brochures, flyers, posters and point-of-sale graphics.
The new corporate website was created to increase General Optical's brand presence and highlight its brands, products and ongoing promotions.