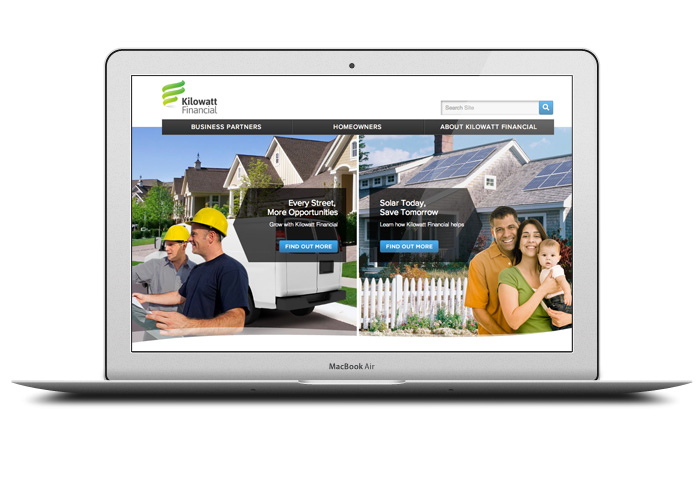 Solar installation provider Kilowatt Financial has launched its new website, allowing the company to offer greater access to green energy in the United States.
Designed and developed by Rysen, the website features dedicated areas for business partners and homeowners, with a strong visual identity that portrays Kilowatt Financial as both corporate and environmentally-minded.
The website is built with a Content Management System to allow Kilowatt Financial to easily maintain content in-house and quickly deliver the latest information to consumers.