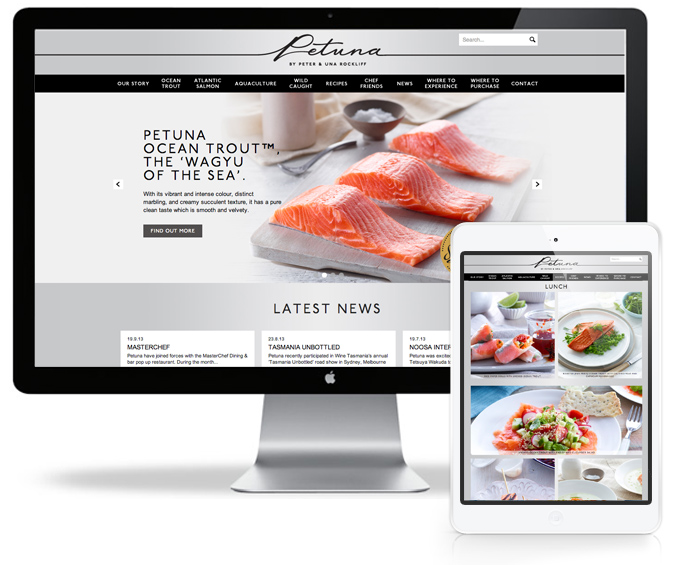 Australian seafood producer Petuna has launched its new website, revamping the company's online presence to match its new branding.
The website, which was designed and developed by Rysen, communicates the high quality of Petuna's seafood with a modern and elegant layout, as well as through brand ambassadors such as renowned chef Tetsuya Wakuda. The site also emphasises Petuna's reputation as a family business from Tasmania.
Built on WordPress CMS, the website allows Petuna to easily keep customers up to date with the latest news, as well as provide recipes and information about the company's sustainability efforts.