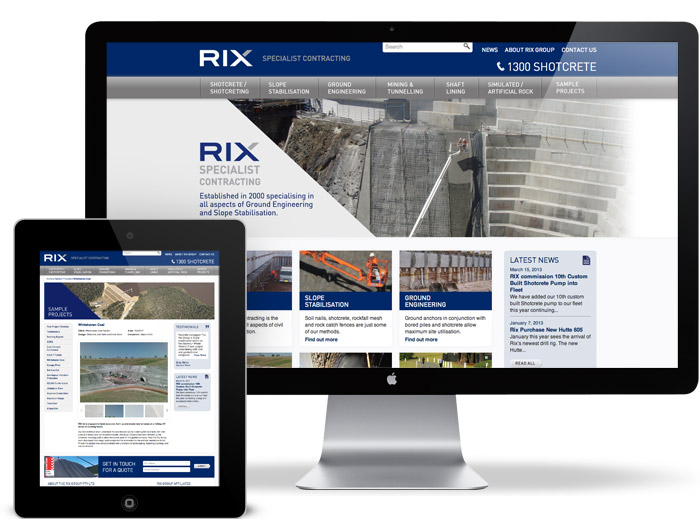 The RIX Group's new website has launched, giving a modern and professional online presence to the leading specialist contractor. The RIX Group is known for its work on large-scale engineering, road and rail projects across the country.
Designed and developed by Rysen, the site is the best of old and new – carrying the previous website's strong SEO ranking to a new interface that remedies the restrictions of the old layout.
The new website is built on WordPress CMS to enable easy content updating, and the refreshed interface gives The RIX Group better opportunities to present its workmanship. Our team handled the whole process, from planning, site mapping, user journeys, wireframe design, UI design & development.