Established in 1957, Bing Lee is one of Australian's largest family owned electrical and appliance retailers. To revolutionise the company's online user experience and digital presence, Bing Lee turned to Rysen.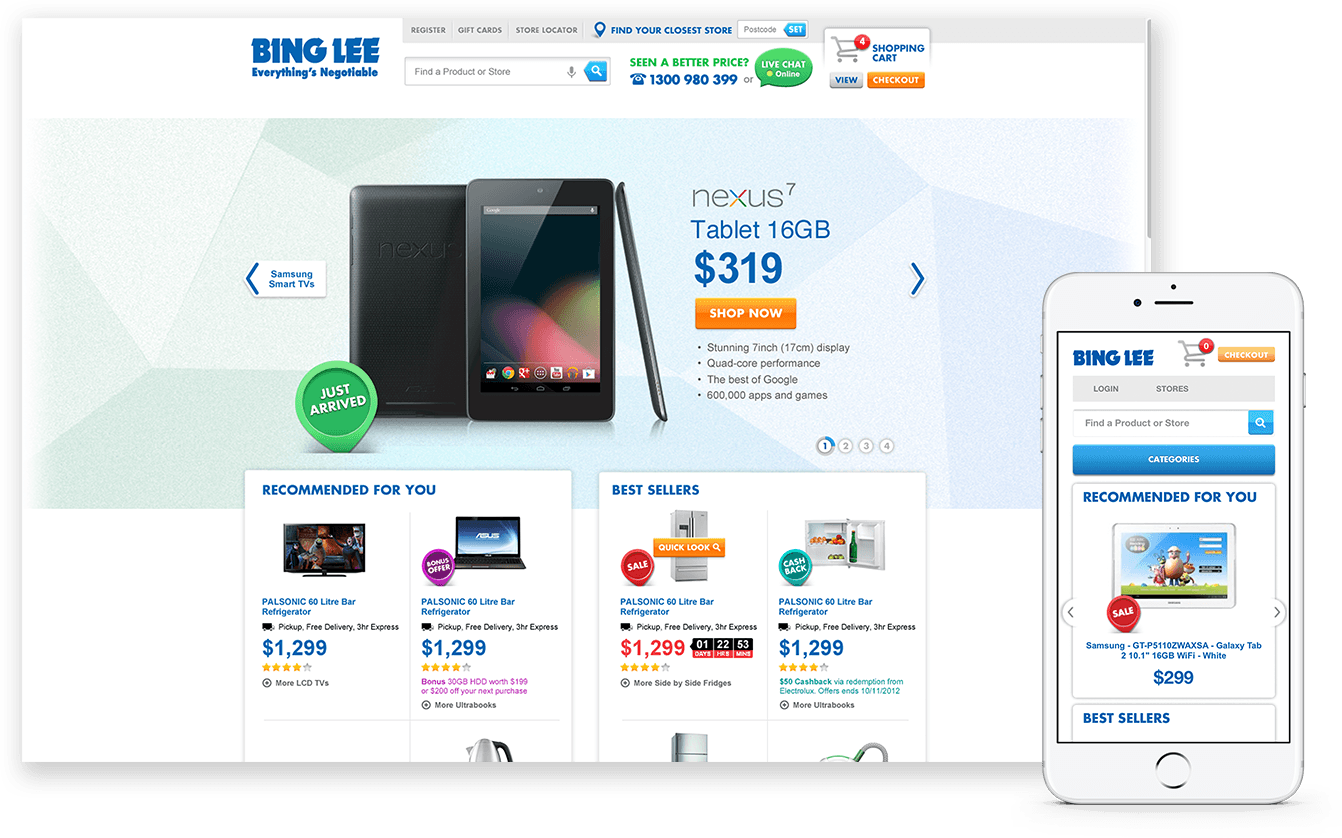 Responsive eCommerce Website
A retail industry leader for over 50 years, Bing Lee needed to stay ahead of the curve to hold its strong position. In an increasingly competitive market, an extensive range of consumer electrical products is not enough to ensure success – Bing Lee needed a robust retail approach to meet the changing needs of today's consumer.
Since appointing RYSEN as our digital creative and social media agency, they have revolutionised our digital and social media offering to our customers and suppliers. The amazing results they deliver day after day speak for themselves. They're an integral part of the Bing Lee team.
Peter Krideras Head of eCommerce
Landing Pages
Innovative and visually engaging Landing Pages were created on numerous occasions to promote new product offerings, competitions and specials.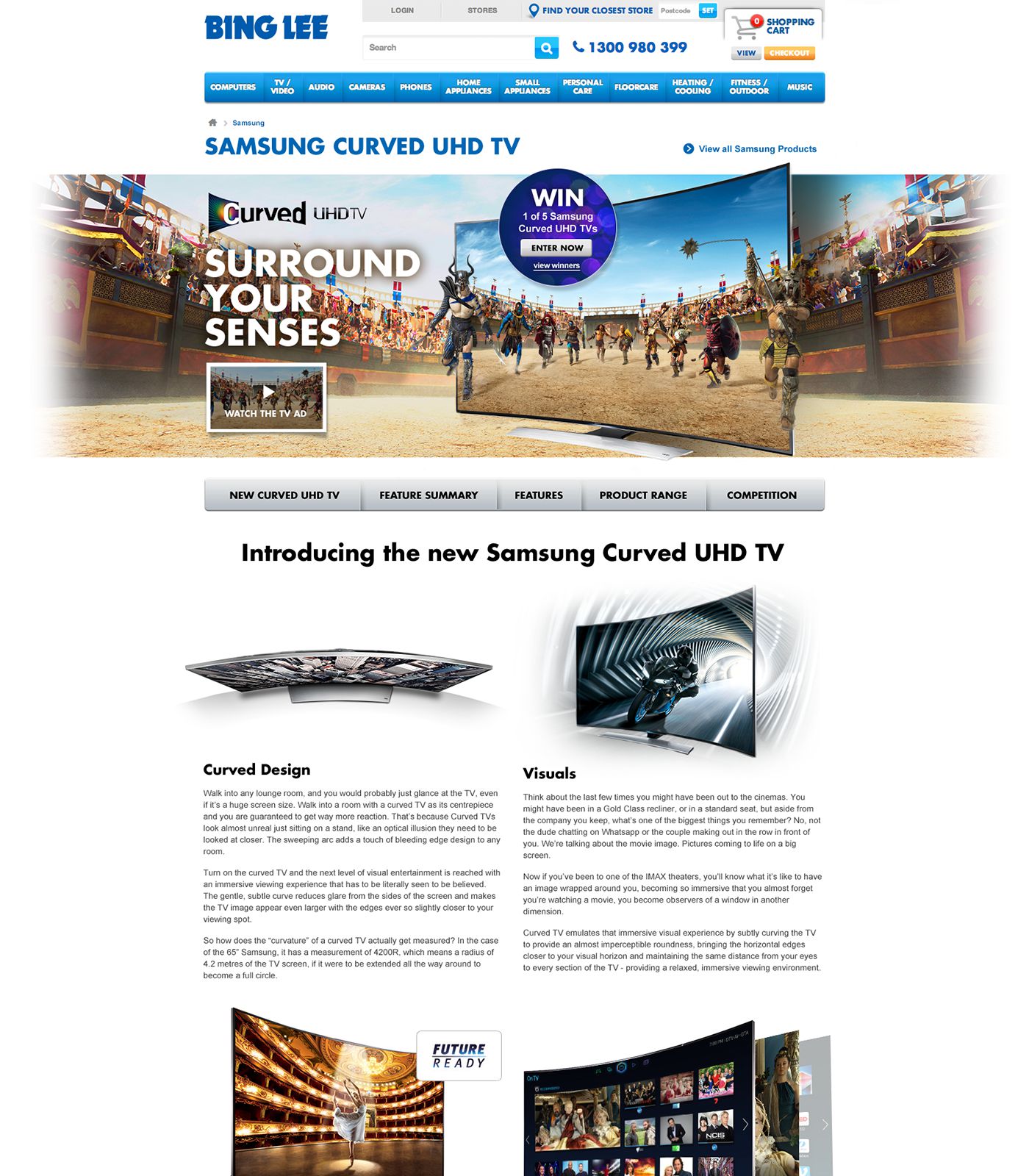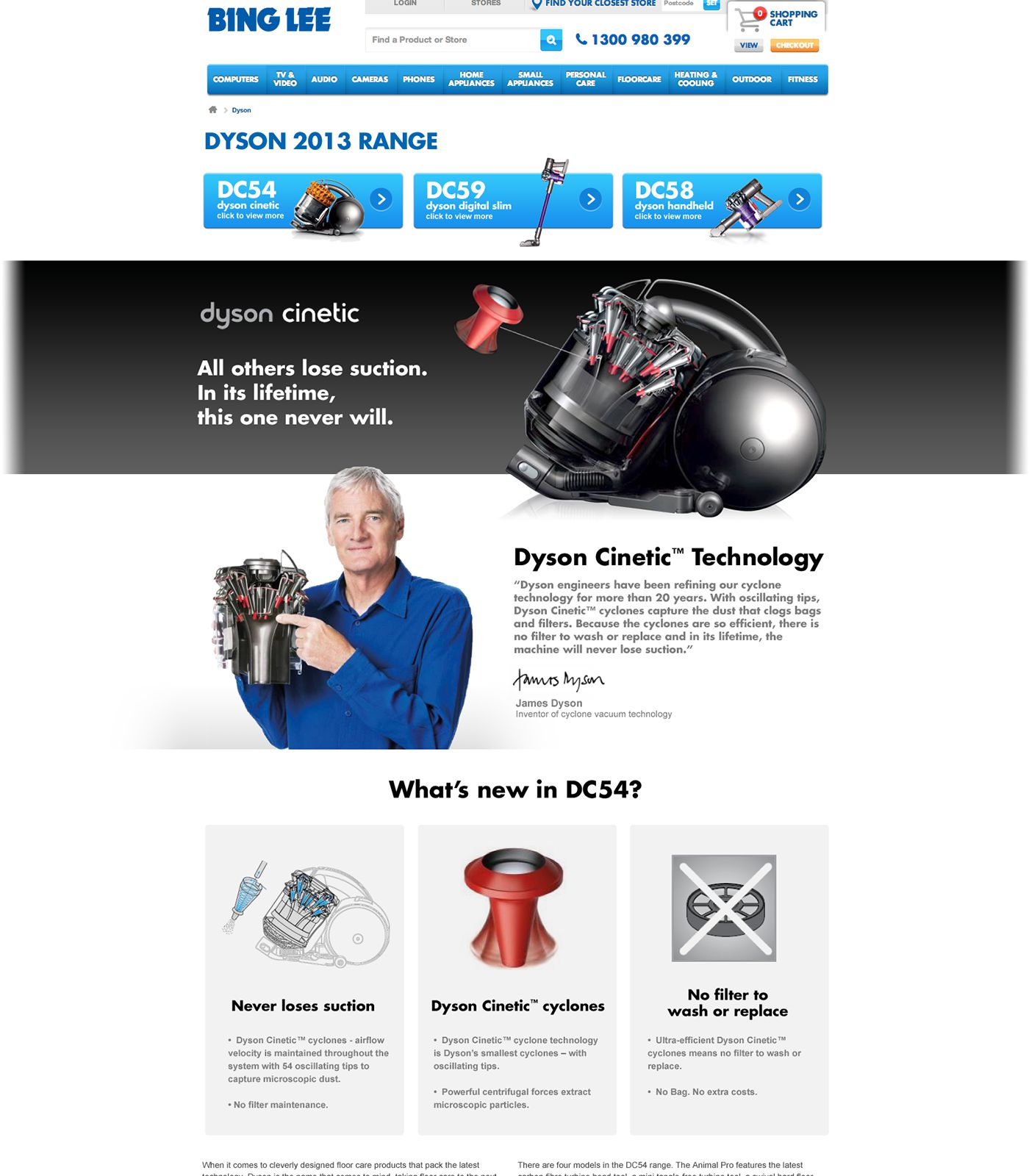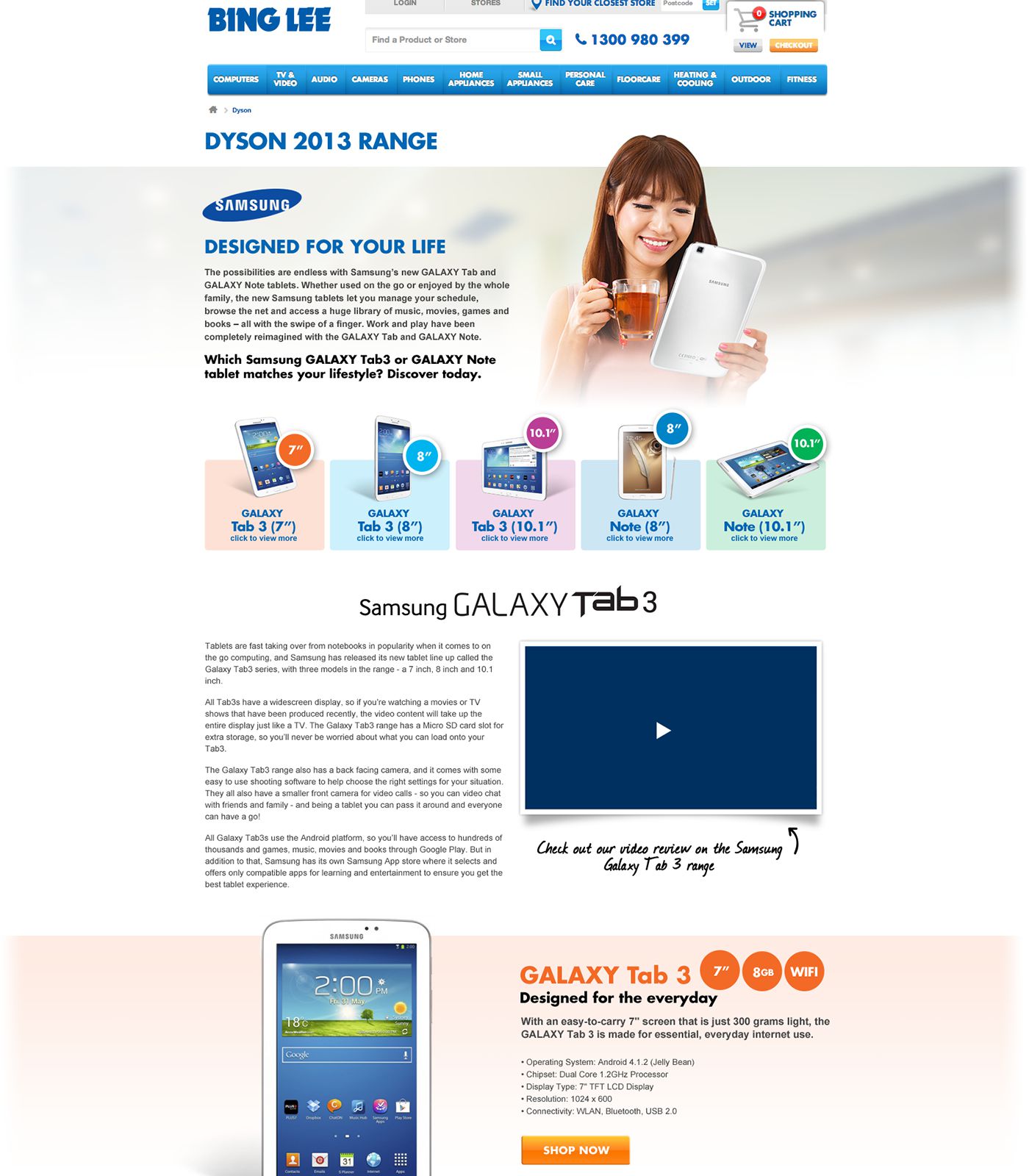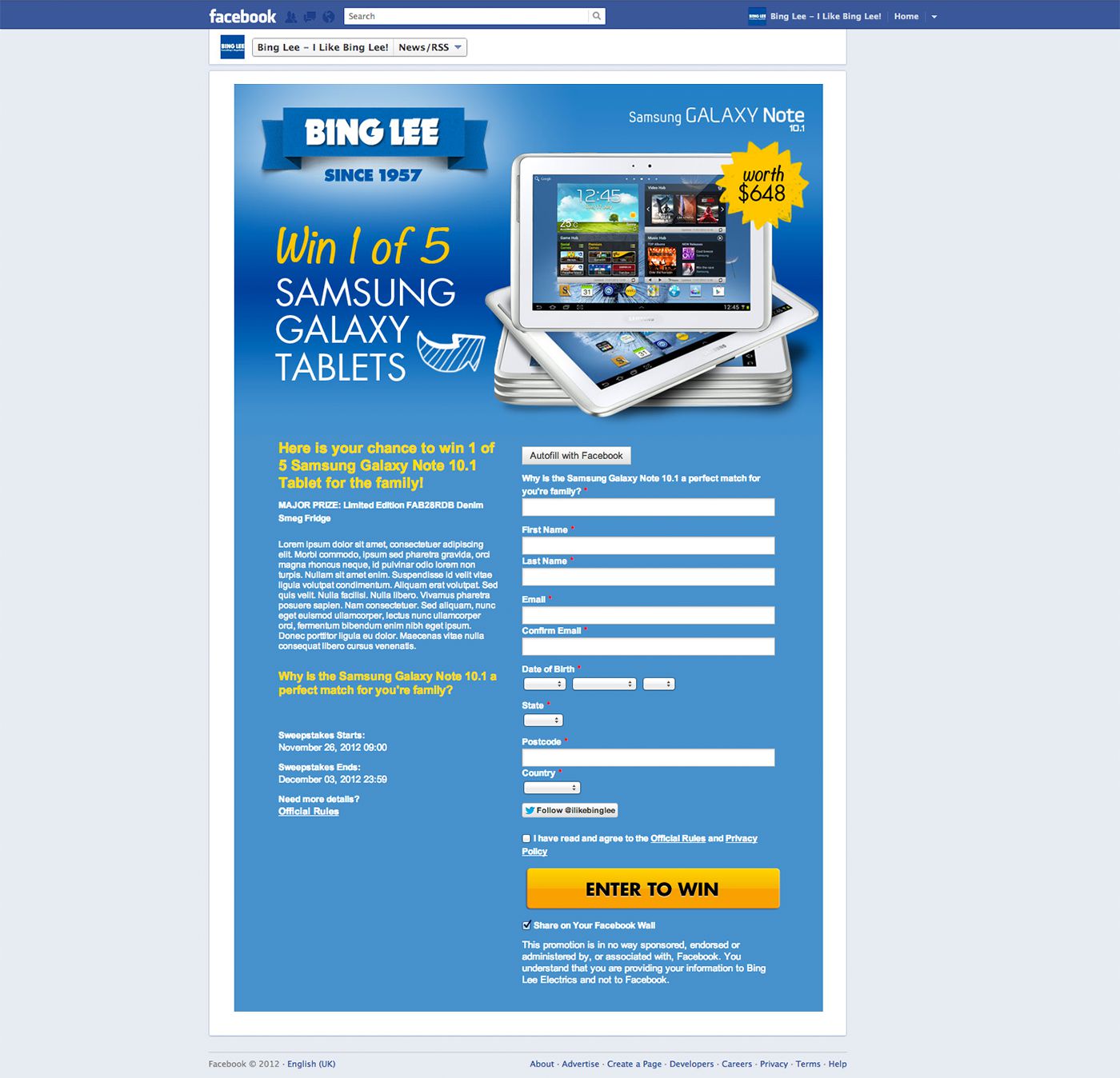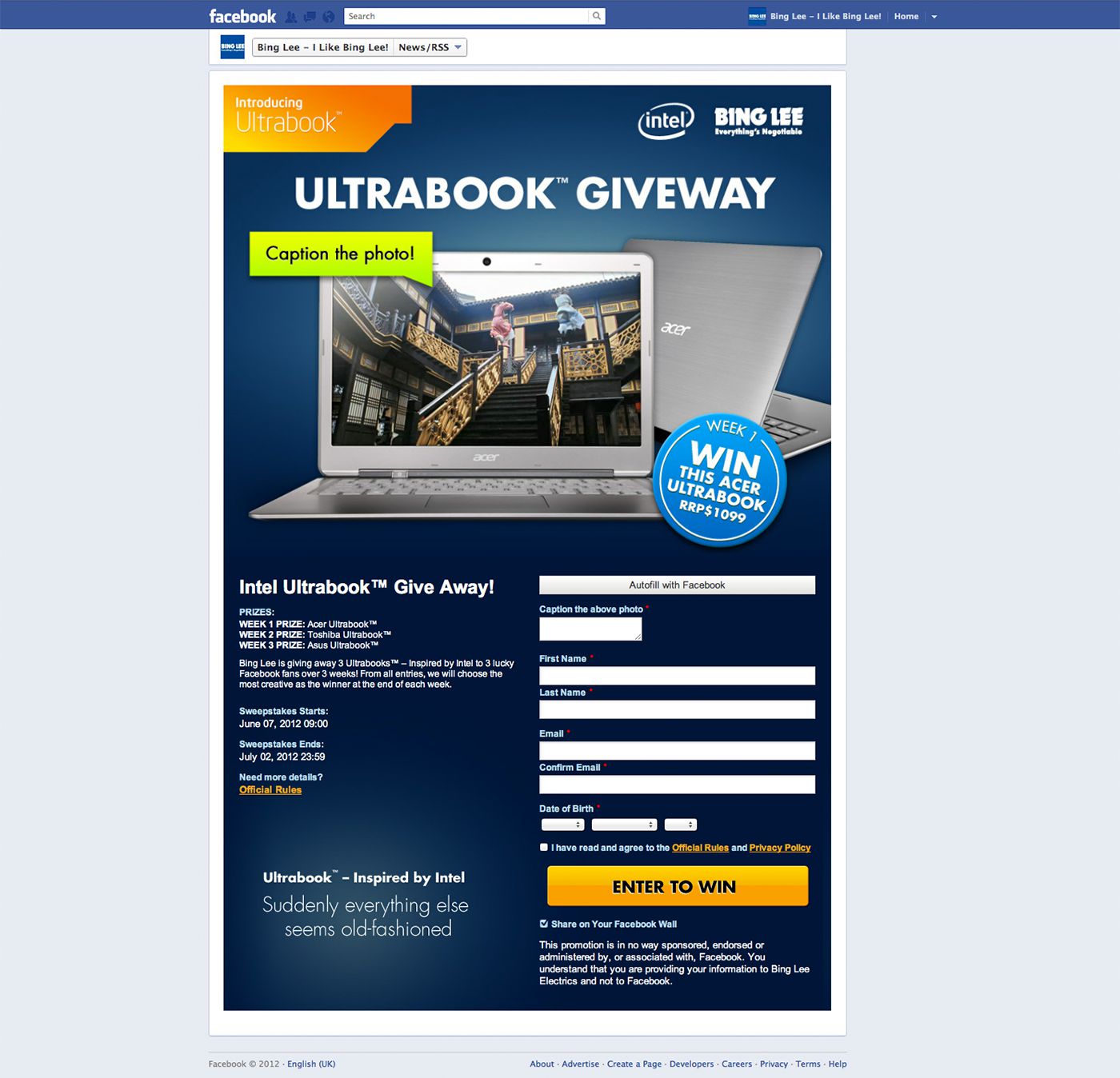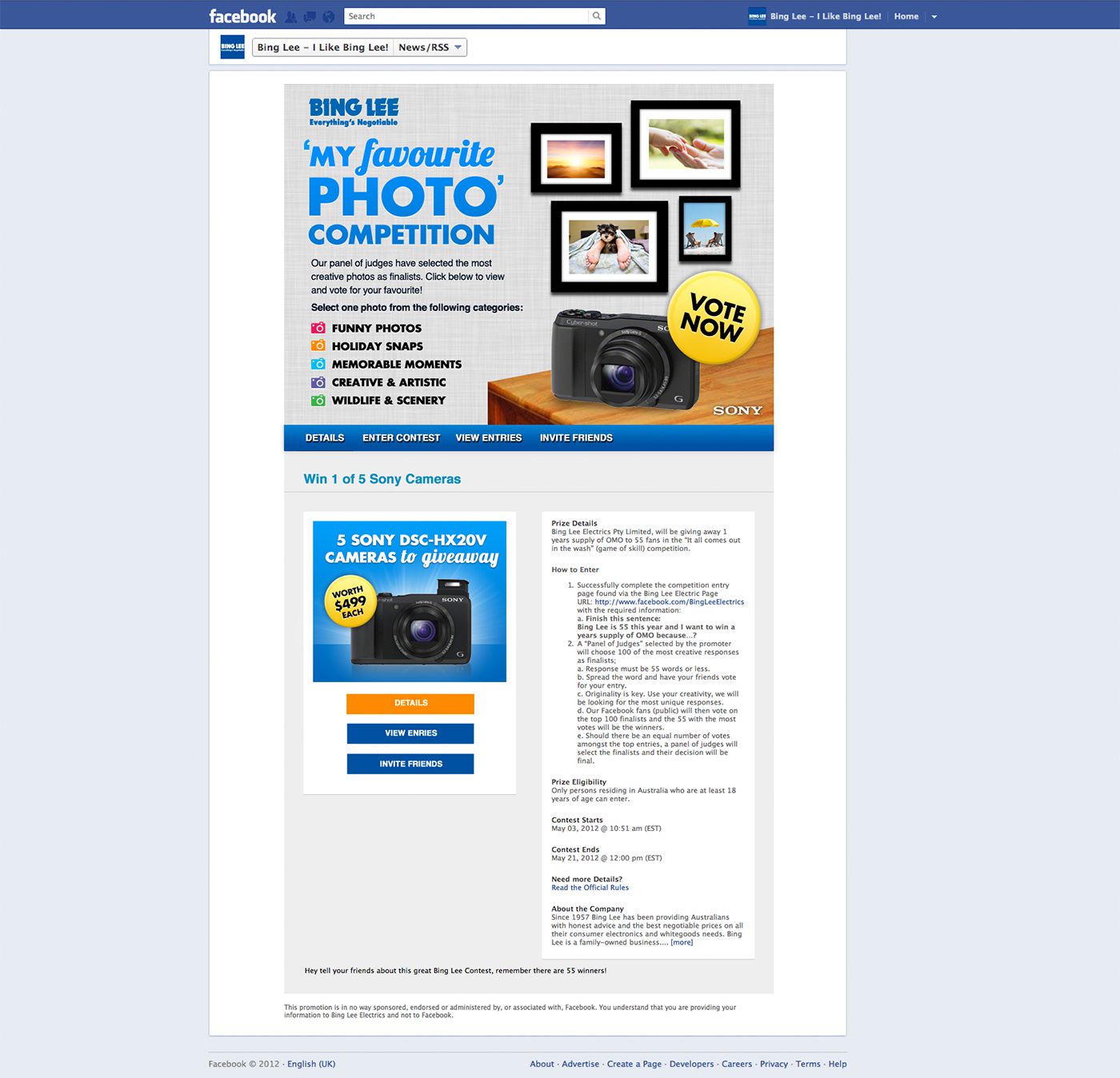 Email Marketing
Email marketing templates were designed and developed for Bing Lee giving them the freedom and promote the latest products, specials, competitions and promotions on a weekly basis.
More about this project ›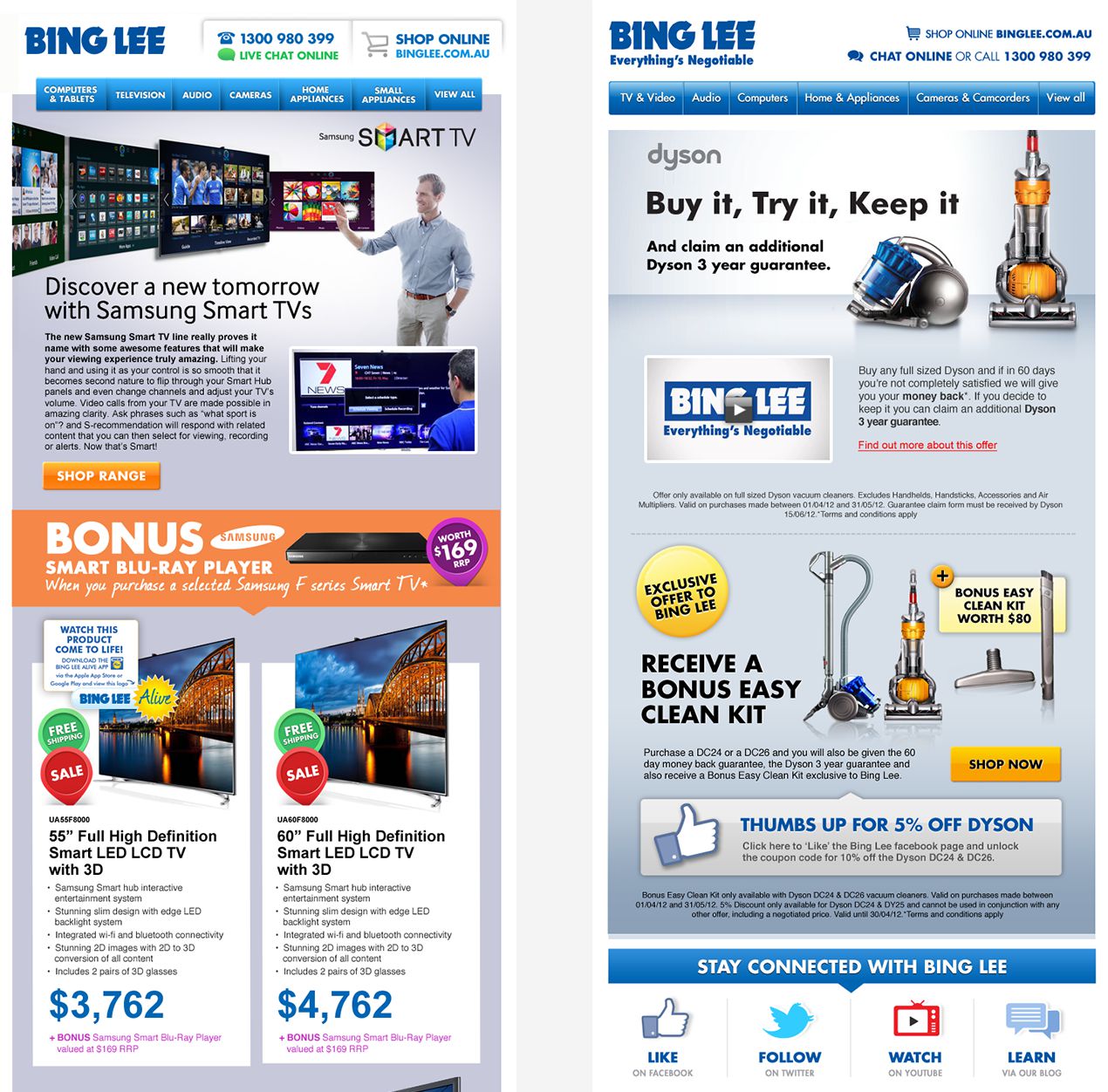 Social Media
As Bing Lee's exclusive digital creative and social media agency, Rysen managed the social media strategy and Facebook presence delivering exceptional results.