Established in 1957, Bing Lee is one of Australian's largest family owned electrical and appliance retailers. To revolutionise the company's online user experience and digital presence, Bing Lee turned to Rysen.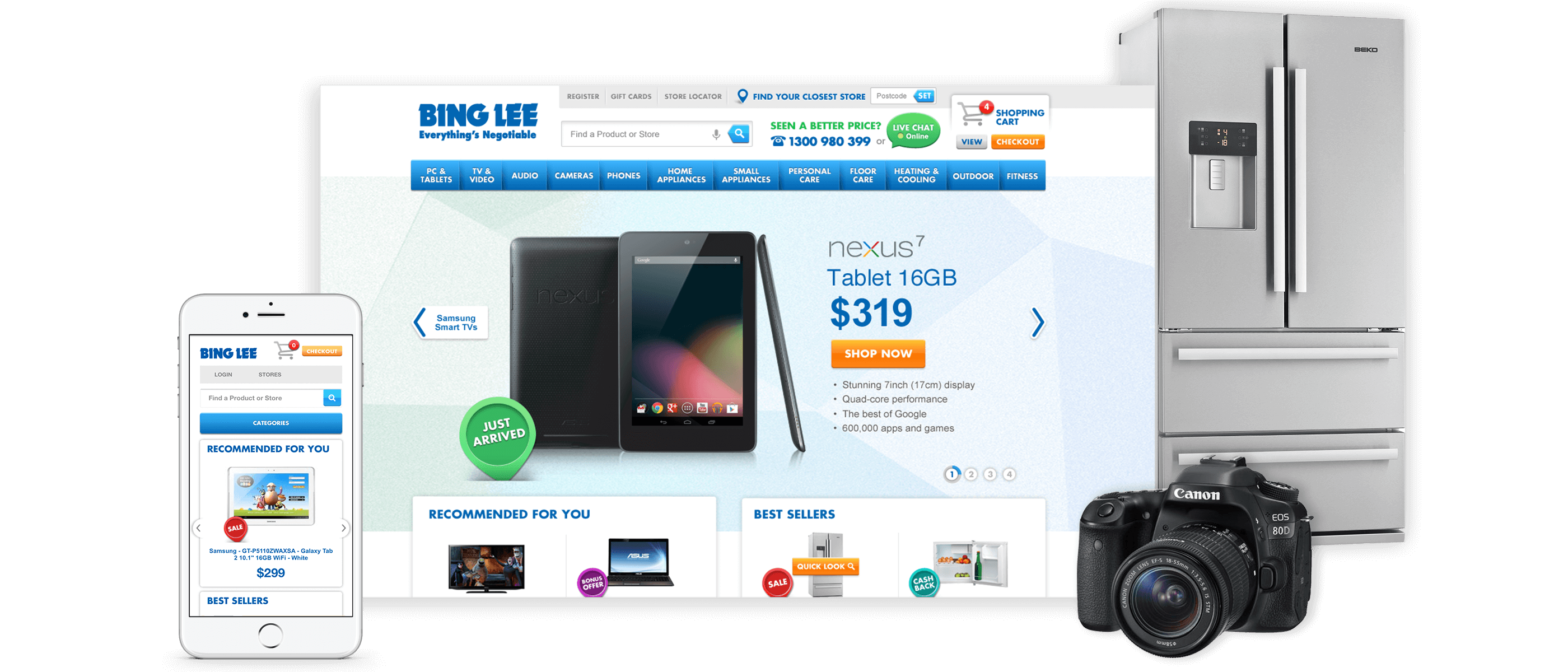 Challenge
A retail industry leader for over 50 years, Bing Lee needed to stay ahead of the curve to hold its strong position. In an increasingly competitive market, an extensive range of consumer electrical products is not enough to ensure success – Bing Lee needed a robust retail approach to meet the changing needs of today's consumer.
Solutions
Tasked with re-imagining Bing Lee's website and online store, Rysen's work started with an in-depth analysis of current user experiences and digital retail trends. Addressing the shortcomings of Bing Lee's previous website, Rysen used the research to overhaul the wireframes and information architecture to create a more user-friendly attitude to eCommerce.
Requiring an eye for detail to ensure consistency across such a large website, Rysen then designed all key page templates and graphic elements before collaborating with the Bing Lee development team to build the new website on the Magento eCommerce platform.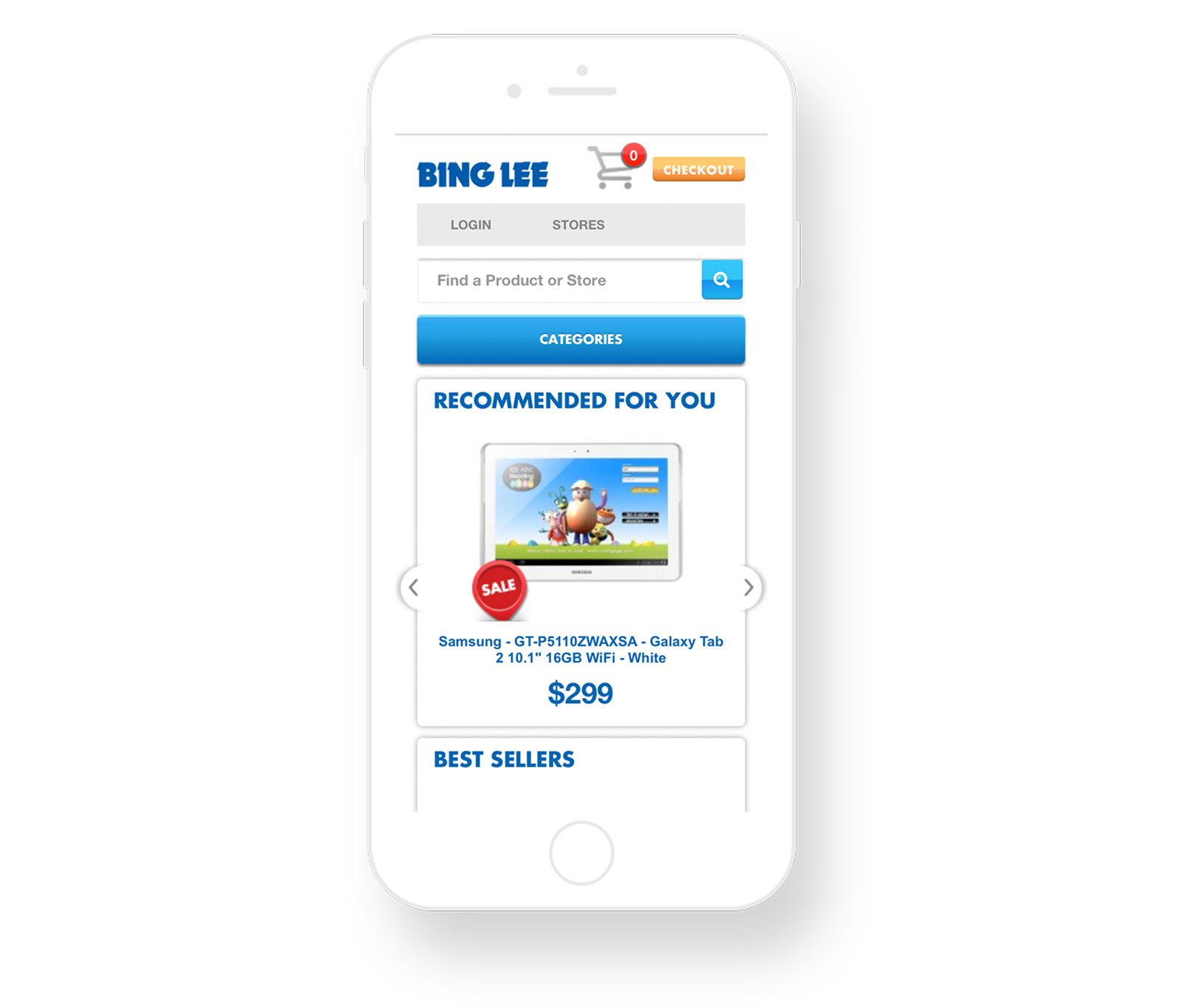 Results
The new website and online store features a modern design, simple and effective browsing tools and gives Bing Lee the flexibility to easily promote and modify the product range.
207%
Increase in online sales
181%
Increase in mobile users
175%
Increase in conversion rate