At a time when Australia's hardware market was dominated by one company, Masters looked to enter the market and make waves.
We were approached by Masters in 2012 to design a number of  smaller projects until the two companies become so connected that Masters began to see Rysen as an extension of their own business.
Throughout the 4 years of close collaboration, we undertook both digital and offline projects to assist with Masters marketing requirements.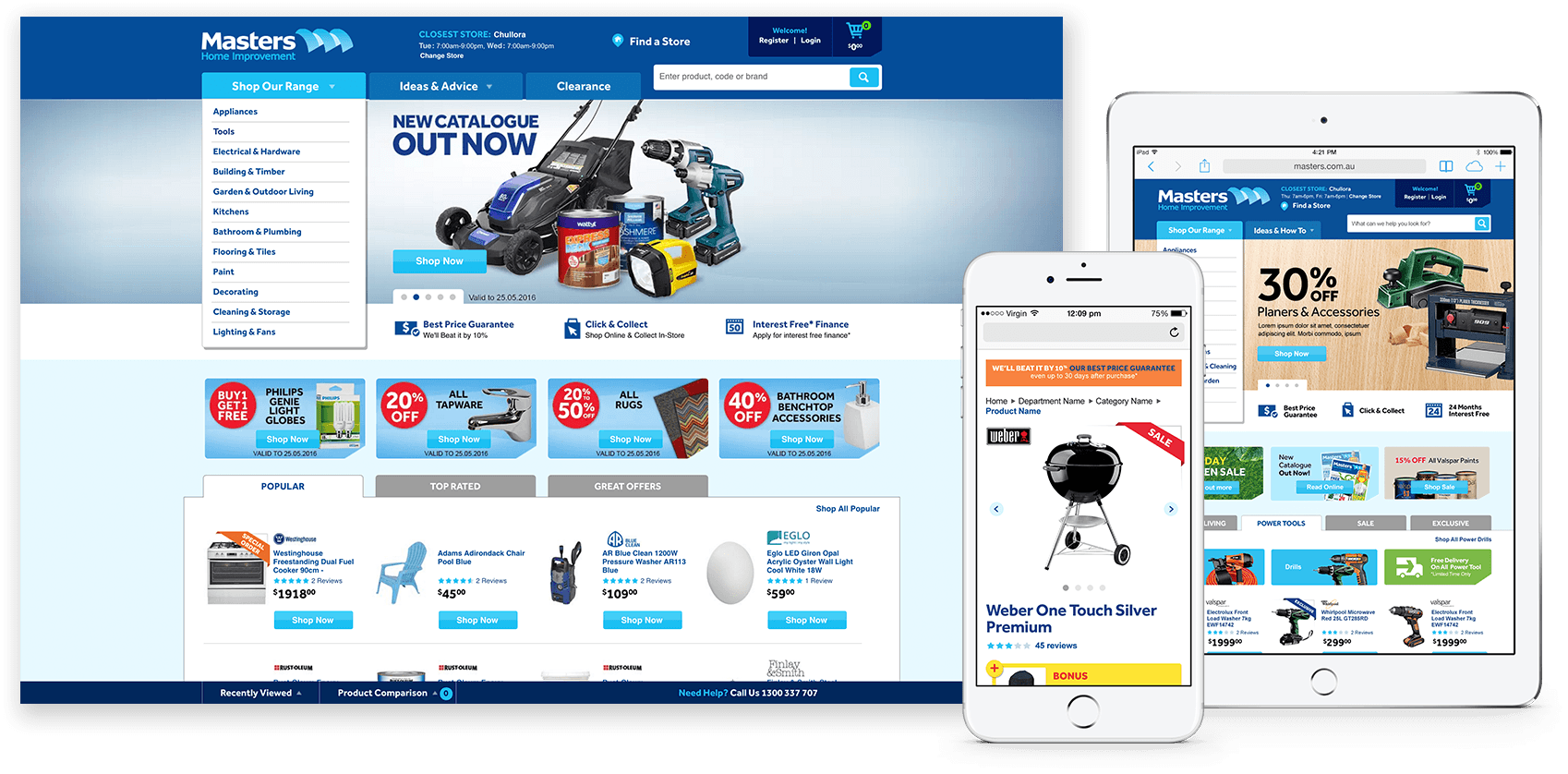 Responsive Website
In 2013 Rysen were engaged to create Australia's first eCommerce store for the hardware industry. The results were exceptional.
Style Guide
Following the launch of the website, Rysen formulated an in-depth digital style guide for Masters to utilise throughout the business. The style guide was used to ensure consistency across the brand.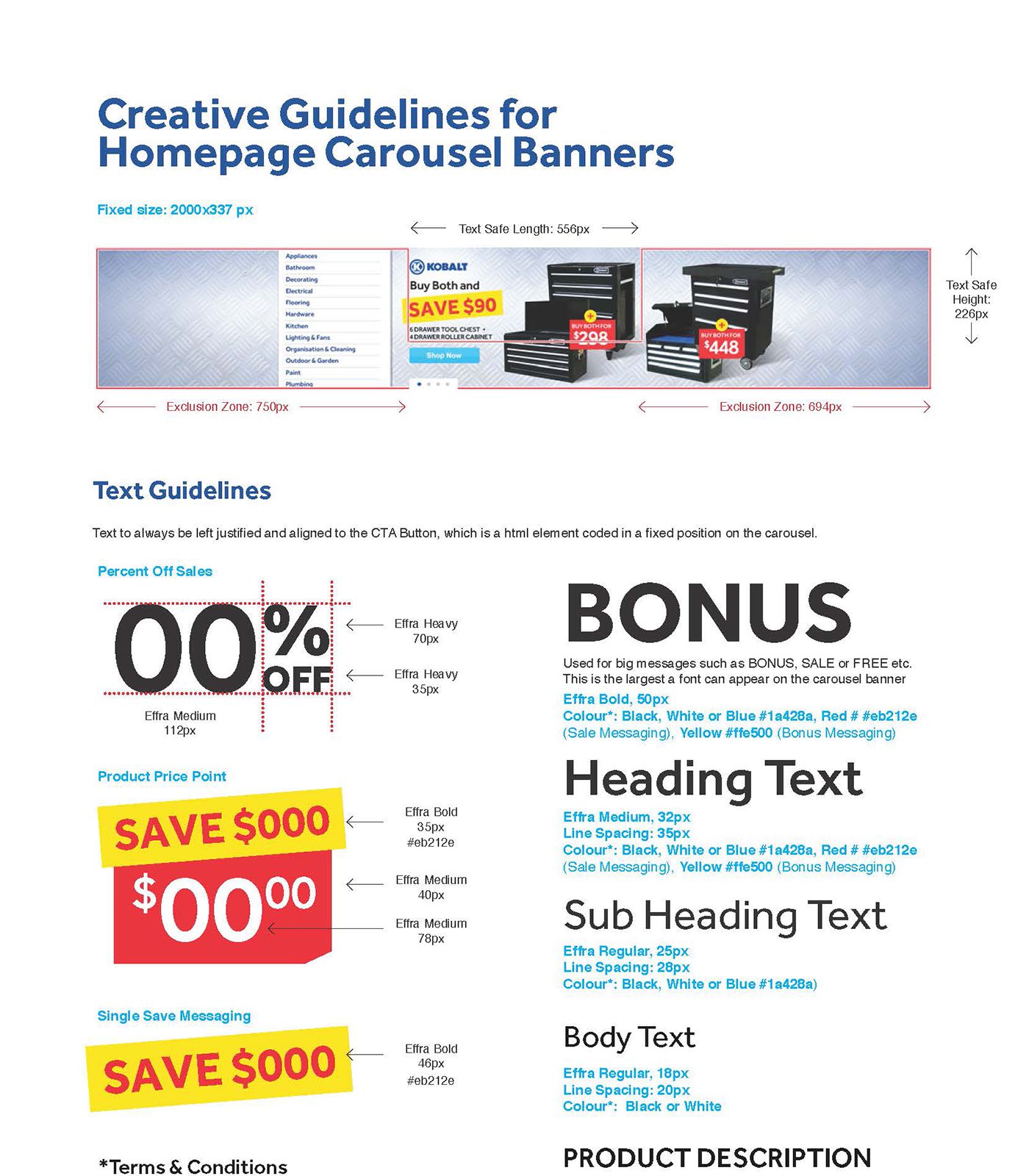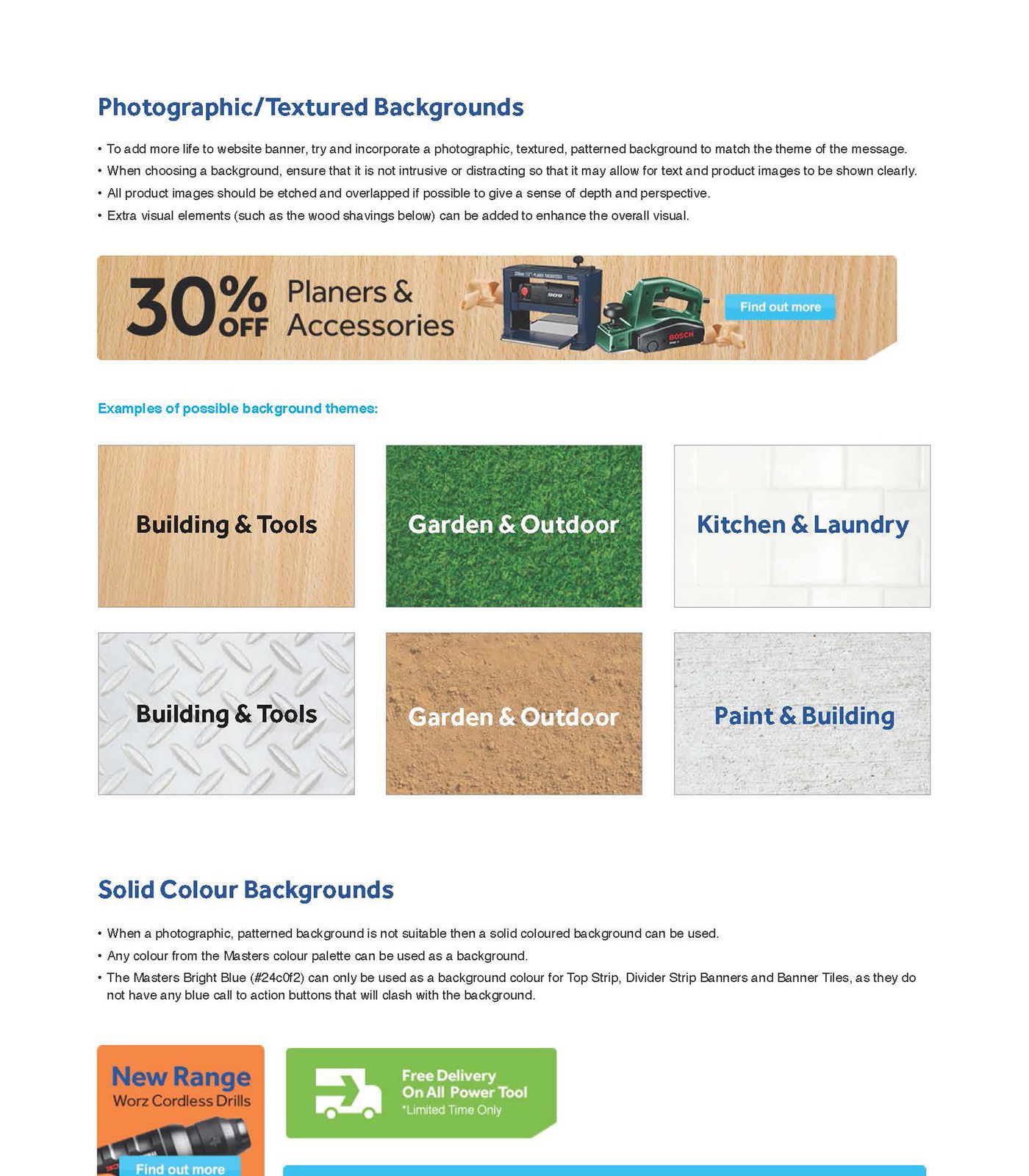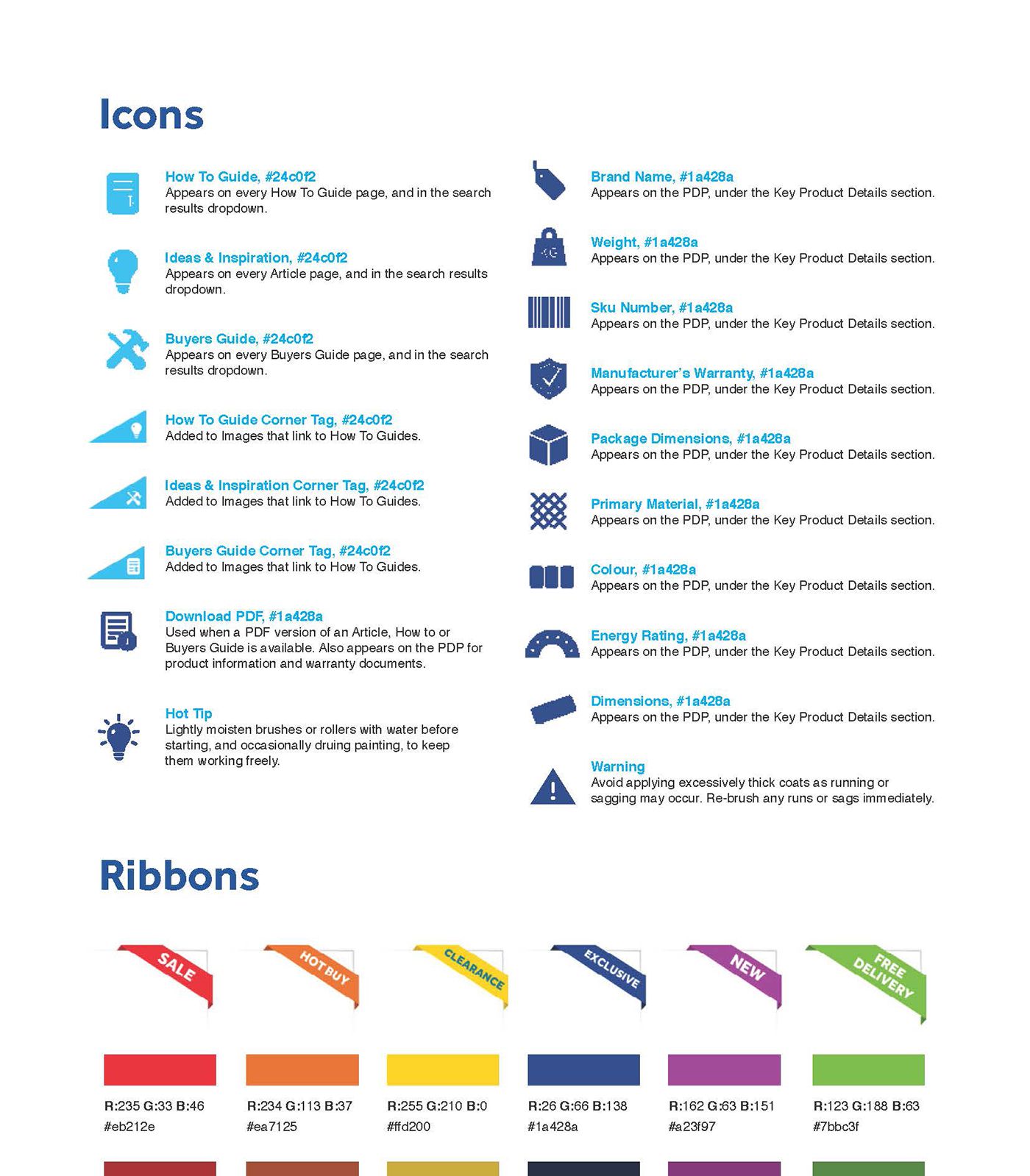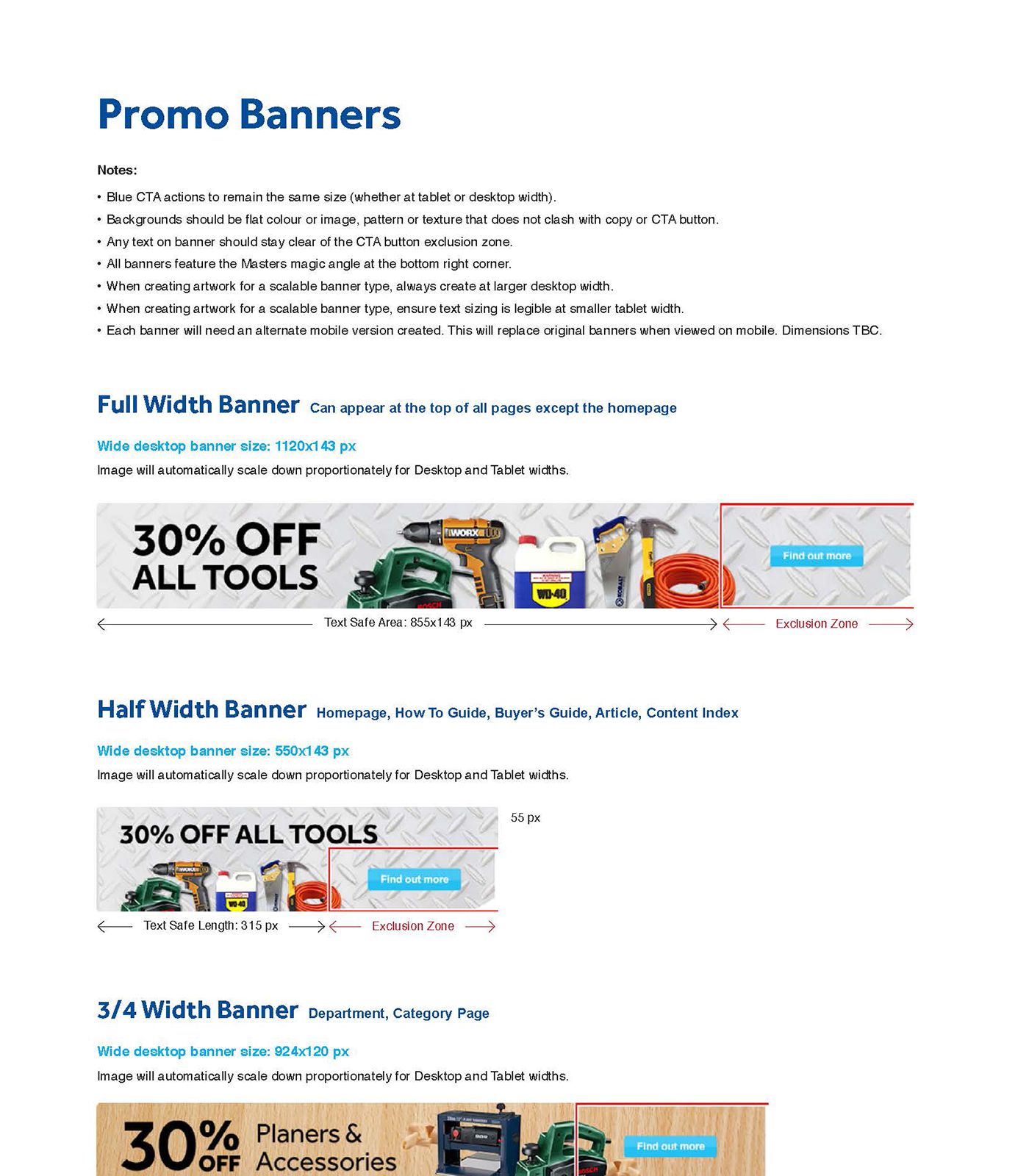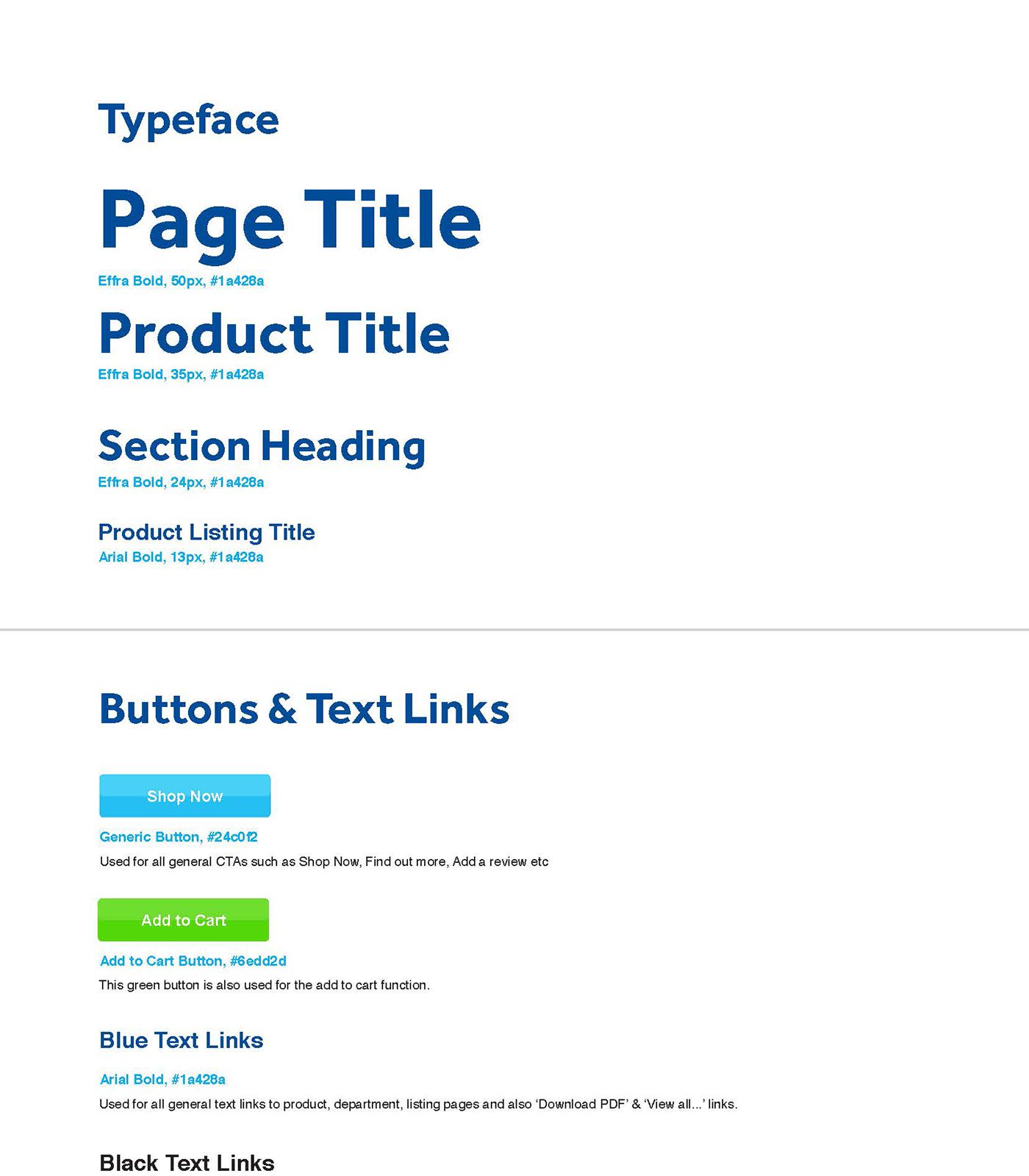 "In the retail and online world you have to keep innovating and moving forward whilst keeping the customer front of mind. We have worked with Rysen to do just that. I am delighted with how we have worked together and the results; we have a world class site and a platform for growth."
Julie Mathers Masters Head of Online
Email Marketing
Customised email marketing templates were designed and developed for Masters to provide their customers with the latest product specials, offers and DIY tips.
More about this project ›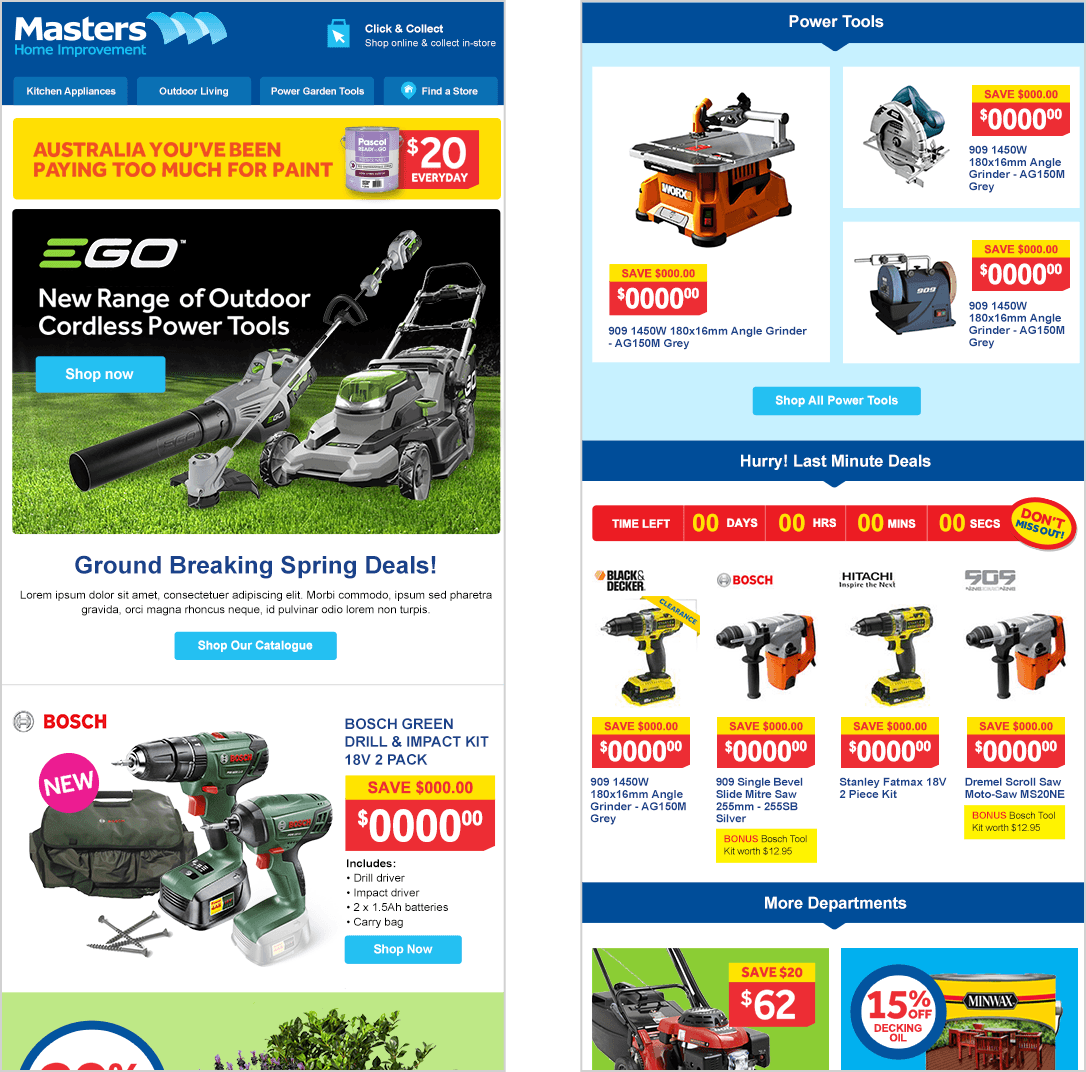 Digital Ads
Multiple static and HTML5 digital ads were created throughout our relationship with Masters, each adding to the success of their unique campaigns.