With the digital world changing and developing faster than ever Mortgage House have struggled to maintain conversions from landing pages.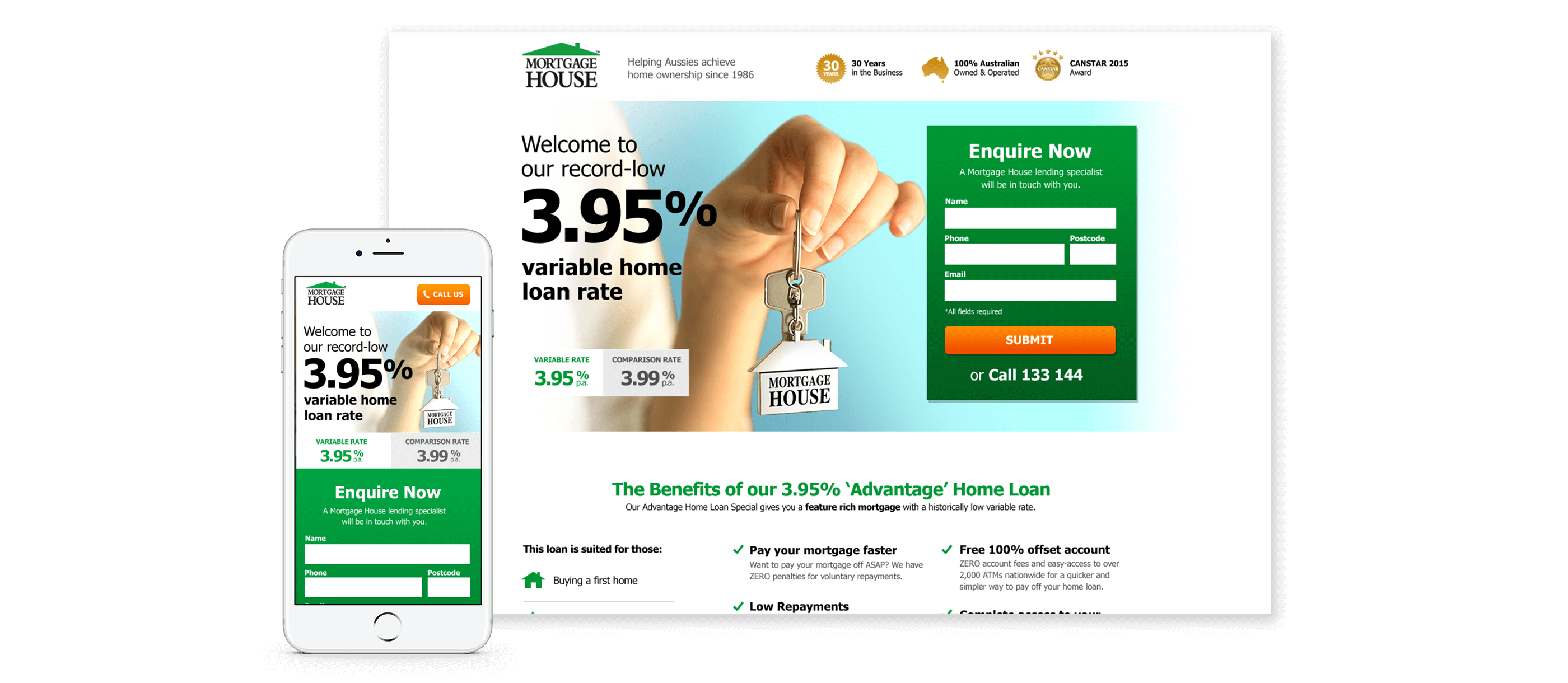 Challenge
The landing pages required a significant upgrade in quality to achieve dramatically increased conversions. Alongside this comes the challenge of drastically improving and updating the overall look and feel to ensure all messaging, visuals and communication remain consistent.
Solution
Through a thorough user experience process, the idea was to create landing pages which focused on clear communication and a narrative flow.
By calling out 4 key messages for the product, identifying who the product was best suited for, providing a succinct and clear overview of the product and it's features, outlining the unique selling points of Mortgage House and backing it up with positive real life testimonials from happy clients, users were able to process all they needed to know without confusion. All that was left was to direct users to a clear, easy call to action form achieved through elegant creative.
Results
The landing pages have drastically increased leads and in turn resulted in improved conversation rates.
The success of the initial landing page was so resounding that Mortgage House tapped Rysen to develop the landing page into a template which could be re-used for other product campaigns, each resulting in drastic increases in leads compared to previously run campaigns with the same offer.