Mortgage House holds the title of Australia's largest non-bank lender, however they felt their online presence did not do this title any justice.
We were approached to assist Mortgage House realise their online potential and become recognised for their foreword thinking strategy and industry practices.
A relationship which began in early 2015, we have ingrained ourselves in everything Mortgage House. From understanding the offerings, services and overall brand ethos, we see ourselves as an extension of Mortgage House's internal team.
Through very close collaboration, we have been able to utilise our UX and UI expertise to deliver outstanding projects time and time again. As our relationship continues to go from strength to strength, the possibilities and innovations to come are not only exciting but also groundbreaking.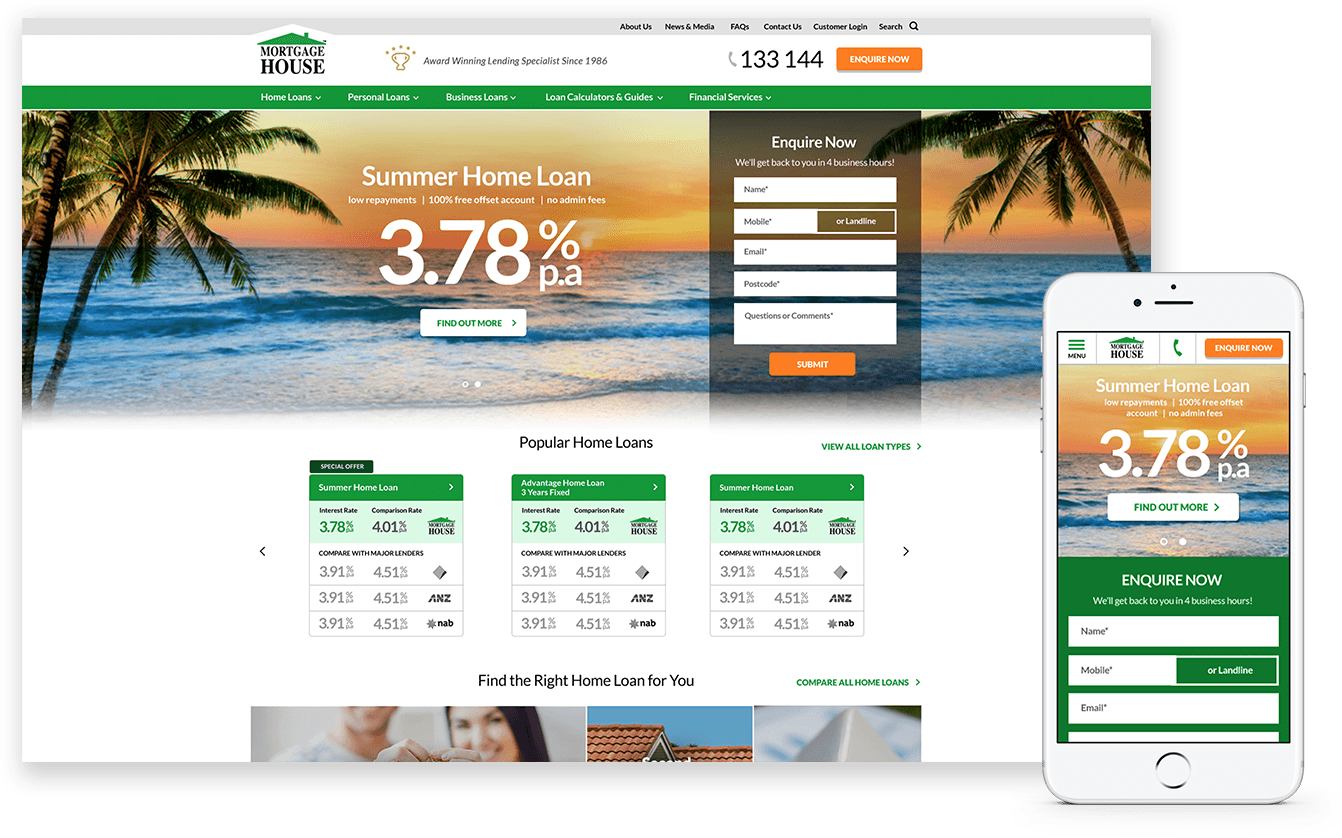 Responsive Website
As Australia's largest independently owned non-bank lender, Mortgage House were in desperate need of a website which catered to their loyal and ever growing customer base. They relied on Rysen.

AMY AWARDS
Finalist COMMUNICATOR AWARDS
5x Silver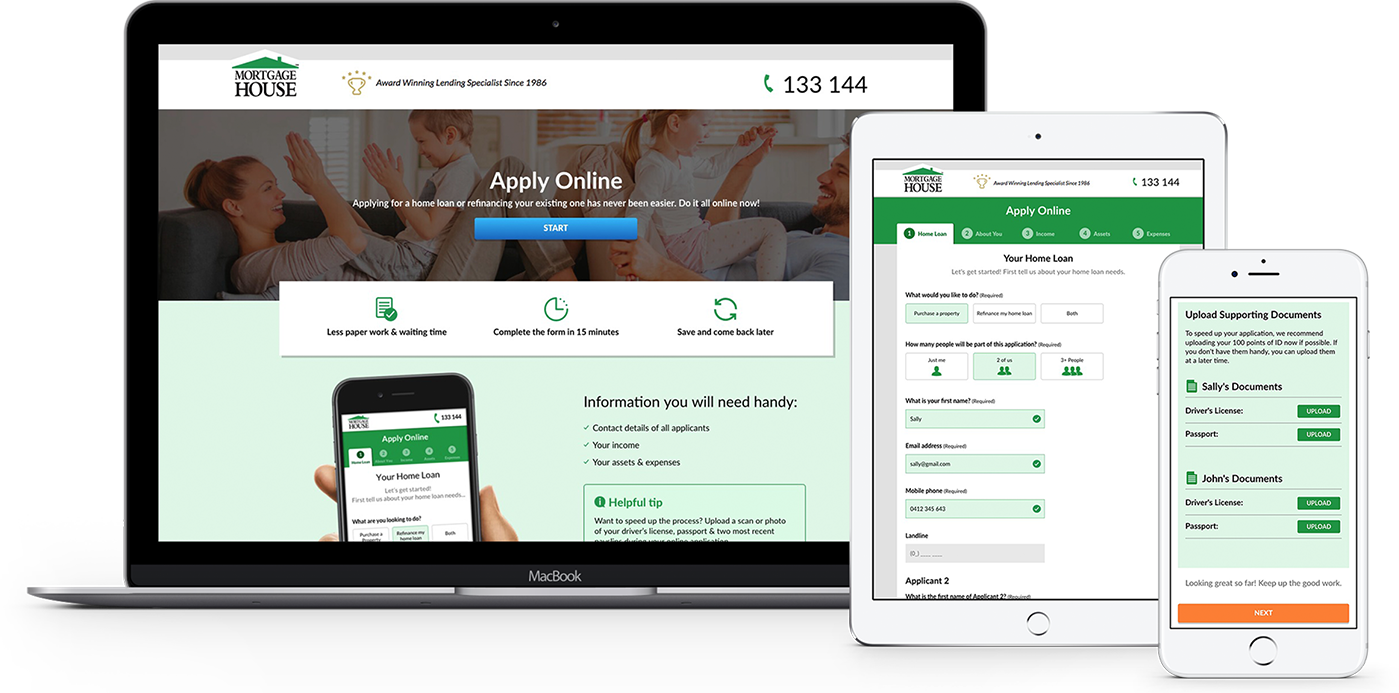 Apply Online Web App
Mortgage House relied on Rysen to create an enhanced user experience for a complex online mortgage application process.
"We are proudly different. We chose a path that ensured a continued focus on being competitive with our rates, offering diversity with our products and providing a level of customer service simply unheard of in the industry.
Creating a gravitational customer experience is paramount to Mortgage House. Rysen has been an exceptional partner in helping to deliver this experience. Starting with revolutionising our website, we are extending this ethos with Rysen across all aspects of our business to ensure that we continue to be the envy of our competitors."
Ken Sayer Founder & CEO
Landing Pages
Significantly updating bespoke Landing Pages for Mortgage House saw a dramatic increase in conversions.