As Australia's largest independently owned non-bank lender, Mortgage House were in desperate need of a website which catered to their loyal and ever growing customer base. They relied on Rysen.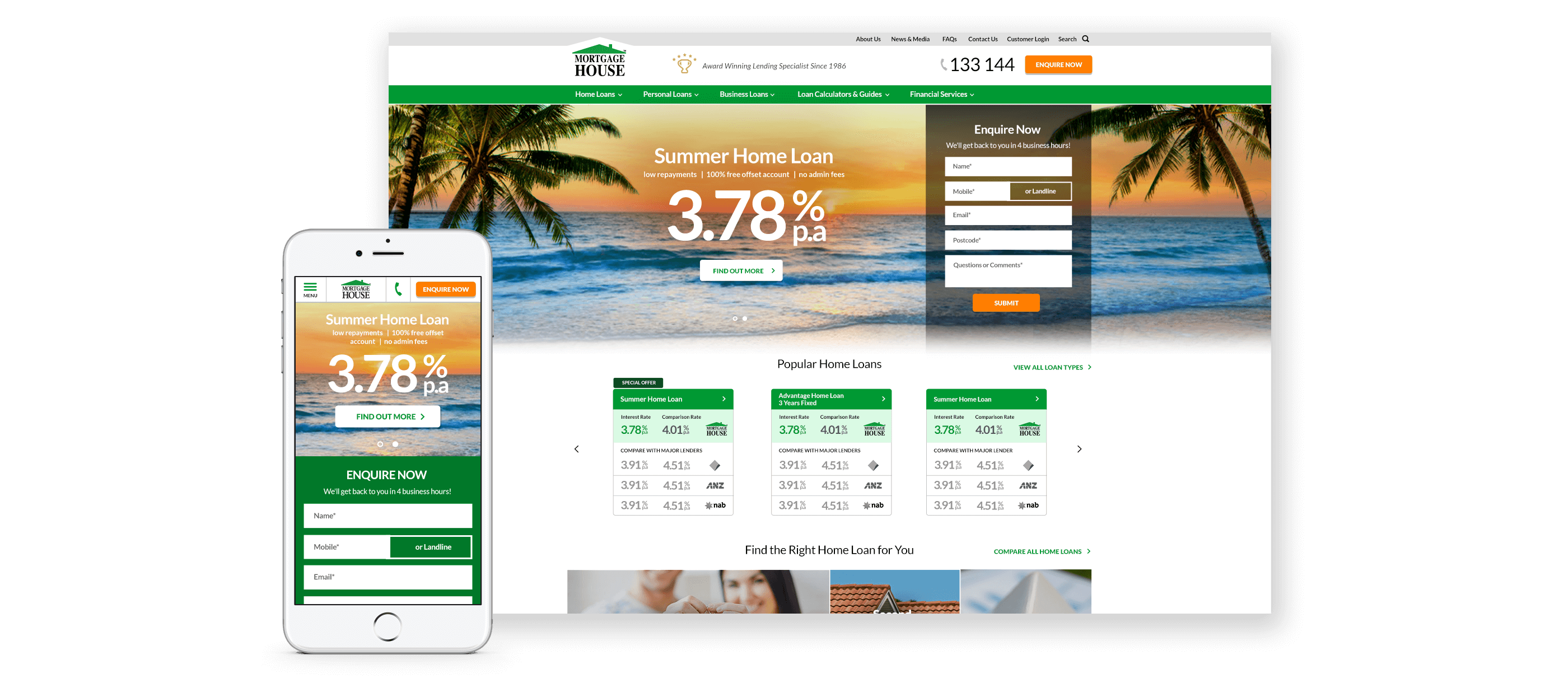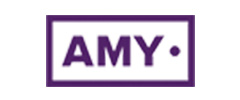 AMY
AWARDS
Finalist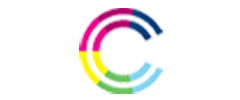 COMMUNICATOR AWARDS
5x Silver
Challenge
Mortgage House are Australia's largest independently owned non-bank lender. Established in 1986, Mortgage House recognised the limitations of the home loan market and began a path to innovate the industry through competitive rates, product diversity and unheralded customer service.
To continue along the path of innovation, Mortgage House desired a new website to deliver on three key objectives:
Increase leads

Increase conversions

Enhance the Mortgage House customer experience
Mortgage House invited Australia's best digital agencies to pitch for the design, build and integration of the new website. Rysen was successfully appointed as the agency.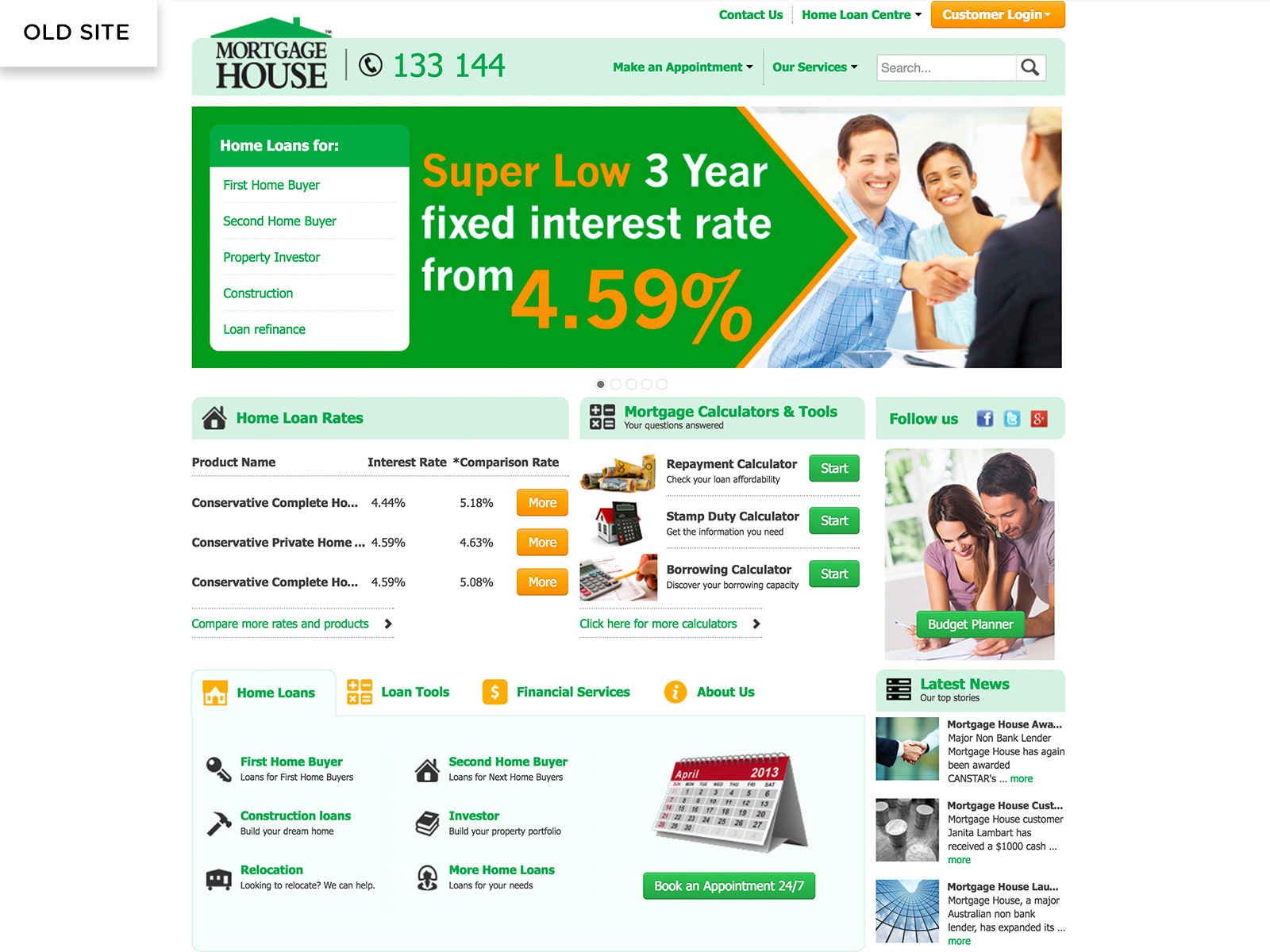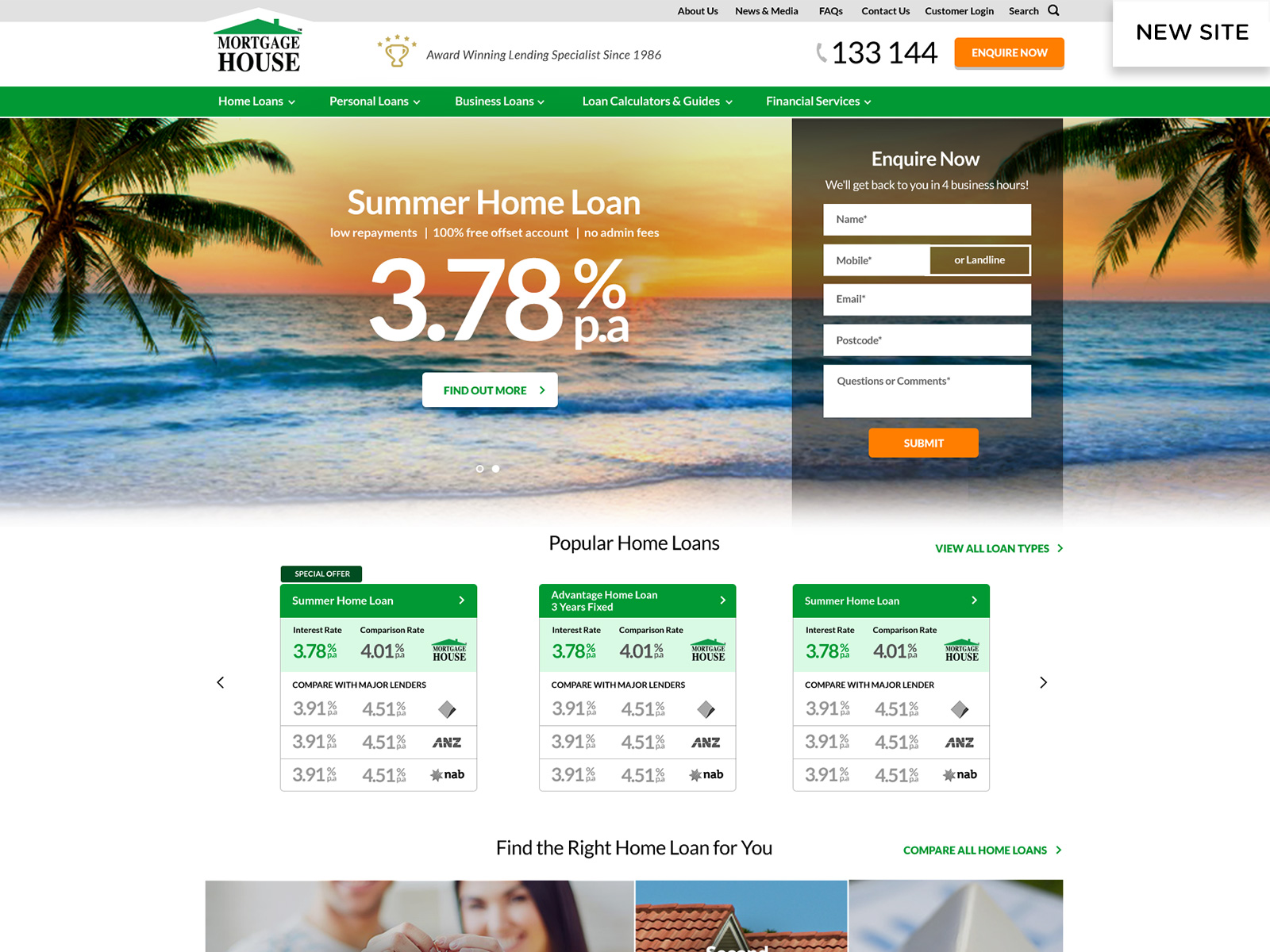 Solution
A customer-centric solution was delivered using the Lean UX approach ensuring the following:
Solving user problems over feature driven design
Applying appropriate tools over following a rigid plan
Early customer validation over releasing products with unknown end-user value
Agile design over heavy wireframes and specifications
Collaborative design over designing in isolation
Measuring KPIs over undefined success metrics
Solution deliverables and features include:
Industry & competitor research

User experience (UX) workshops

Mapping the customer journey

UX and website recommendations

Re-platforming of CMS

Responsive website design and development

Customer centric site structure, navigation & functionality

Industry first real-time 'us vs them' home loan comparison

Integration with bespoke systems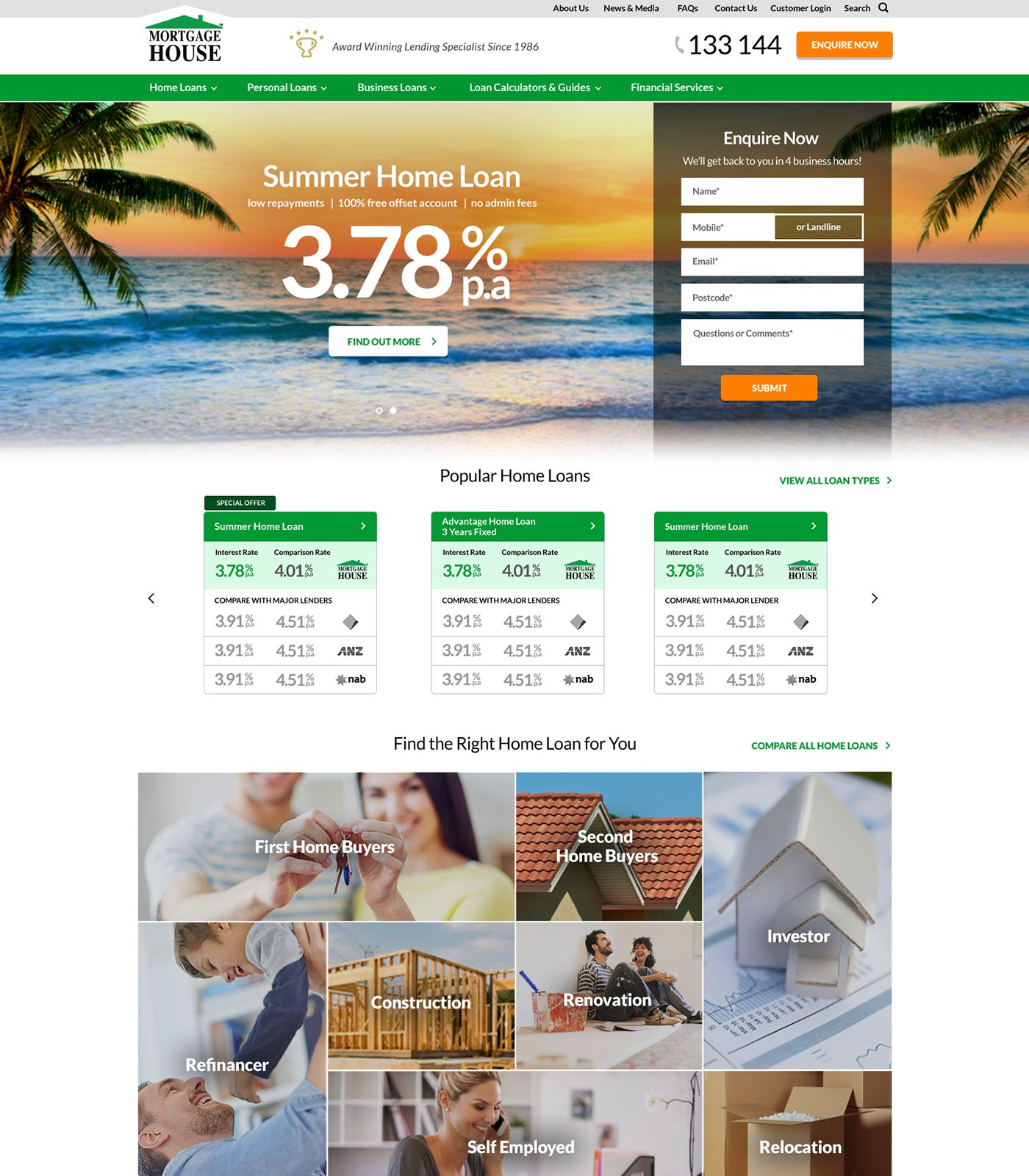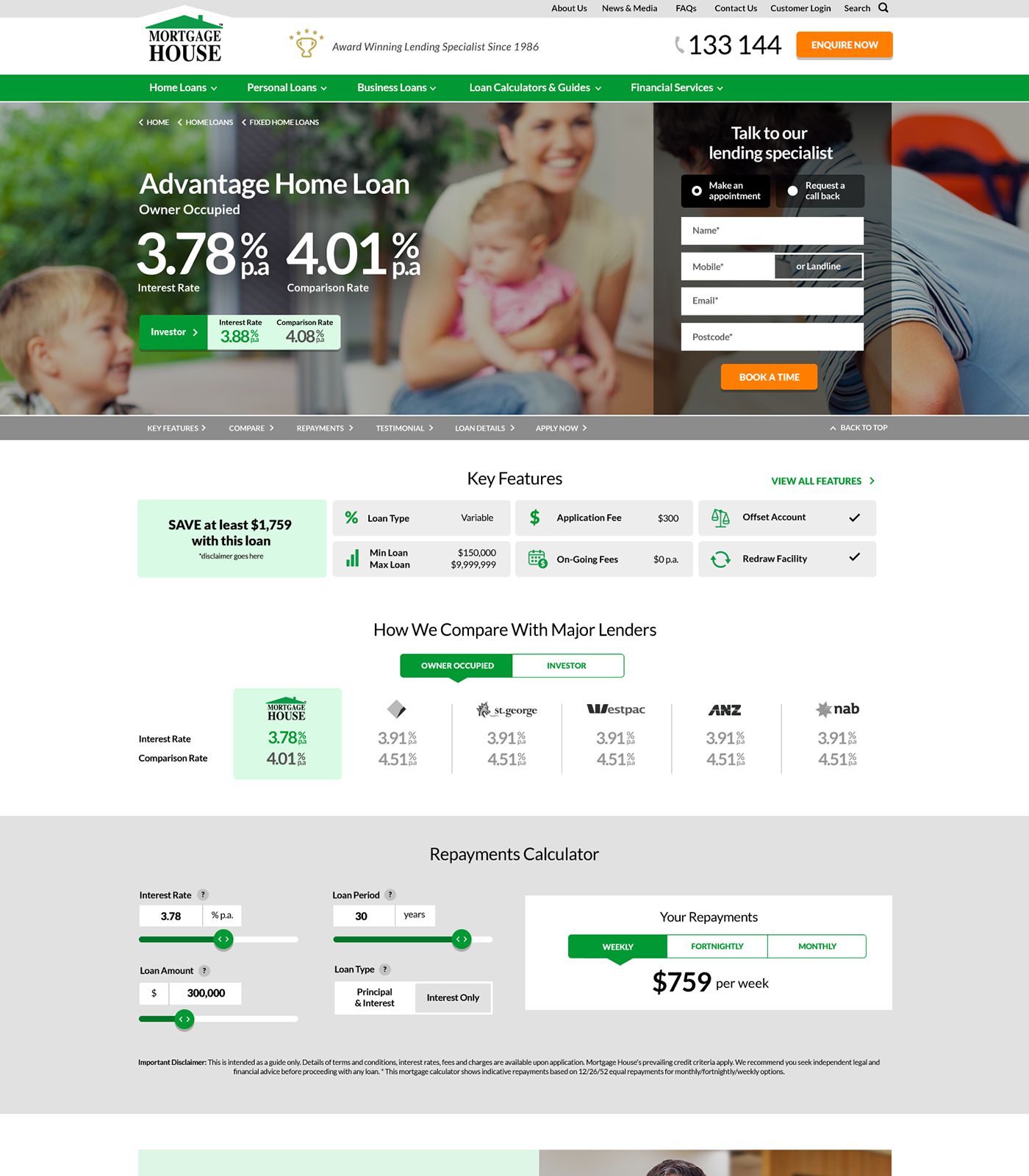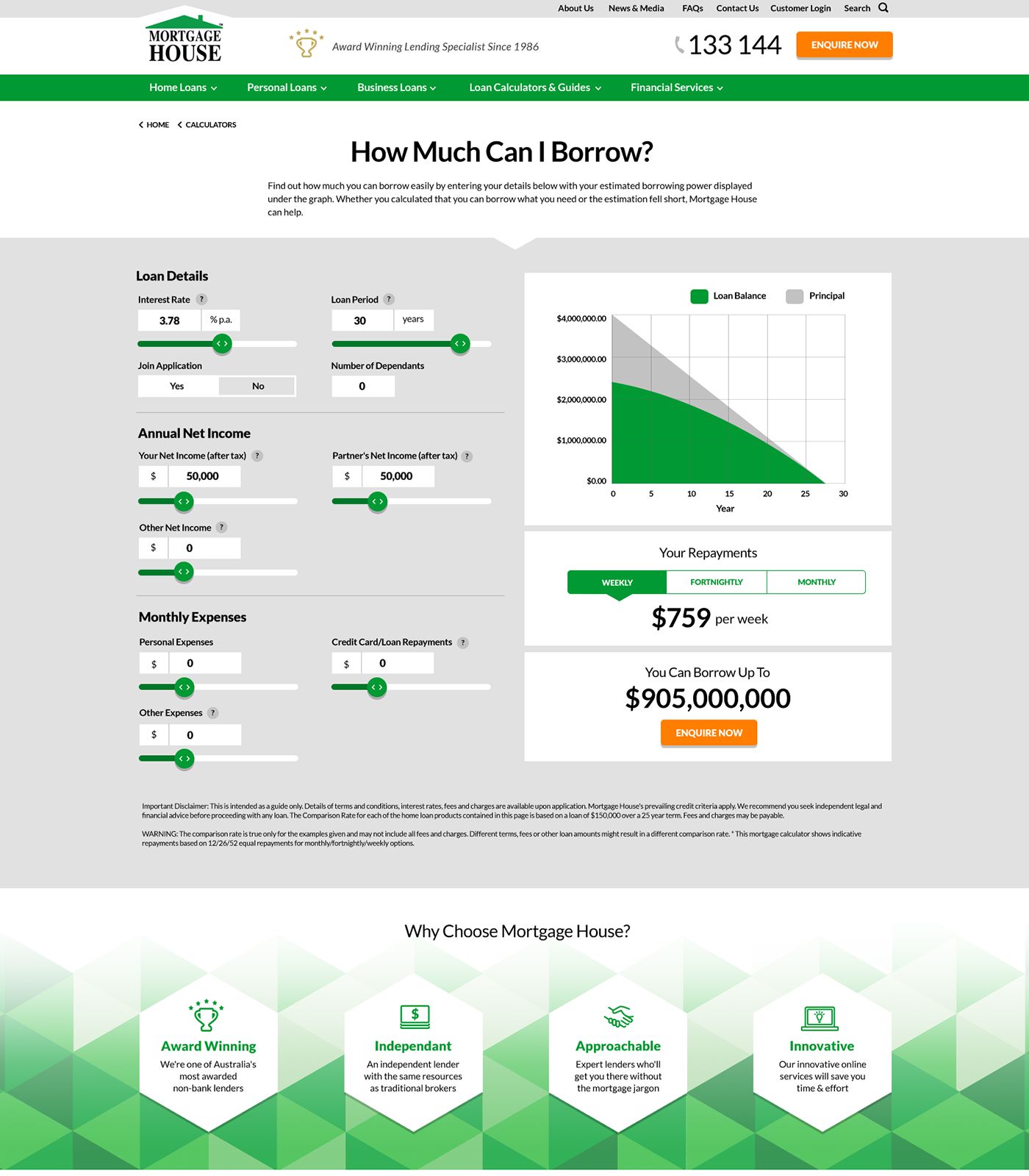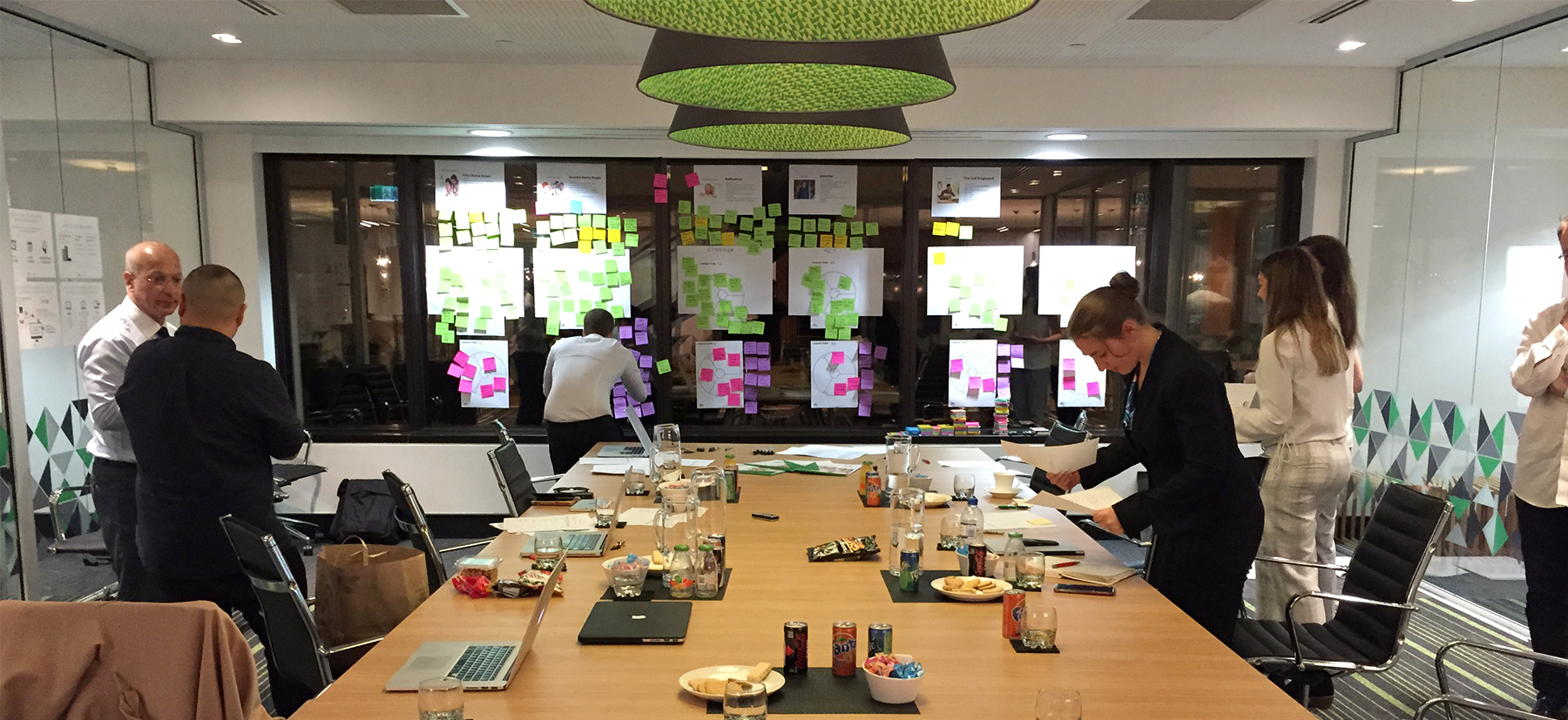 Results
The launch of the new website was a resounding success. Multiple future phases have been planned to further improve the customer experience and maintain the 'industry leader' approach.
Increase in leads above target and exceeded expectations

Increase in conversions above target and exceeded expectations

"Taking the Mortgage House customer experience to another level" as enthusiastically expressed by customers and the CEO.
"We are proudly different. We chose a path that ensured a continued focus on being competitive with our rates, offering diversity with our products and providing a level of customer service simply unheard of in the industry.
Creating a gravitational customer experience is paramount to Mortgage House. Rysen has been an exceptional partner in helping to deliver this experience. Starting with revolutionising our website, we are extending this ethos with Rysen across all aspects of our business to ensure that we continue to be the envy of our competitors."
Ken Sayer Founder & CEO