With over 20 million visits annually, Centennial Parklands is one of the world's best public parklands. Centennial Parklands relied on Rysen to design and develop a UX focused app which would cater to the needs of their visitors.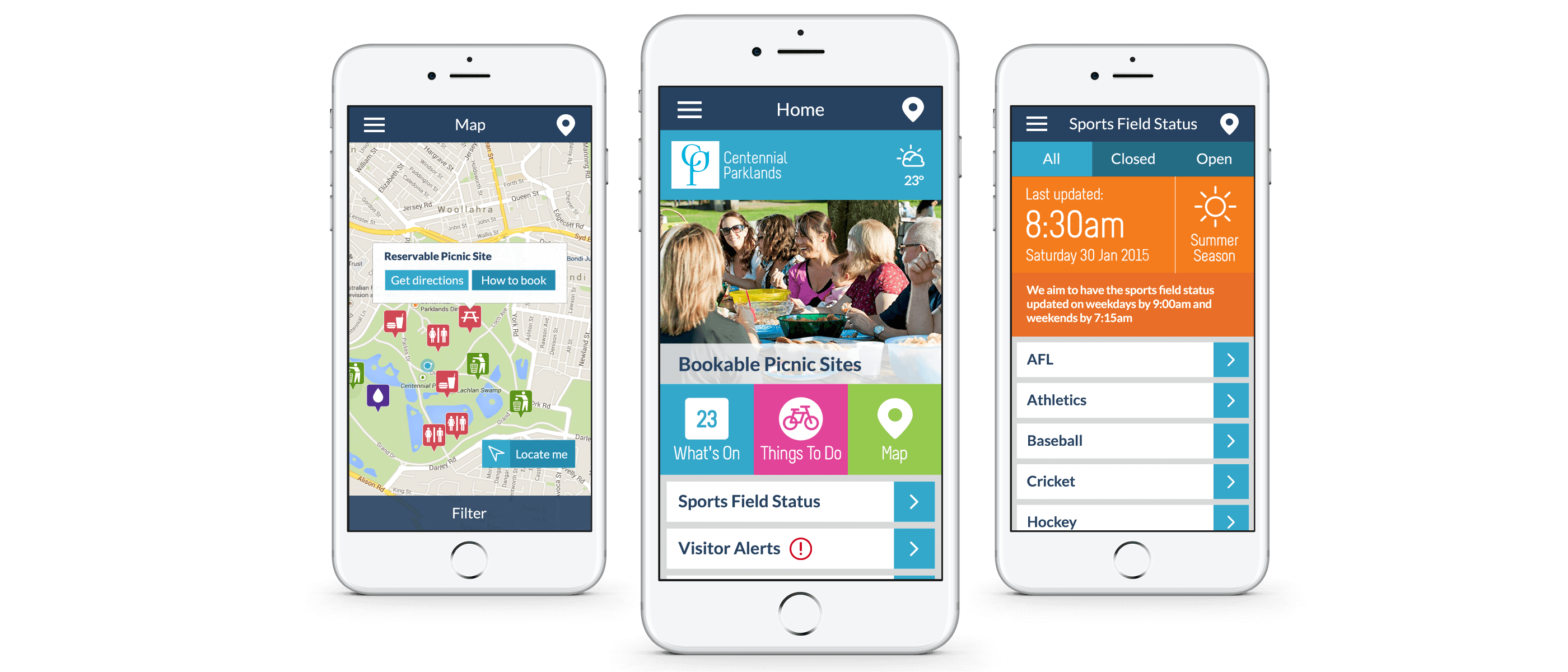 Challenge
Rysen were brought in to conduct UX workshops, design and develop a new Centennial Parklands mobile app with the objective to significantly improve the previous mobile apps user interface design and overall user experience. The difficulty was that the app would be used by thousands of people from all walks of life, coming to visit one of Australia's most renowned Parklands. Rysen were challenged to cater to the wide assortment of visitors while including innovative elements and interactive functionality
Solution
We conducted a number of group user experience sessions with the amazing staff at Centennial Parklands to uncover the main 'visitor segments'. Once uncovered, we were able to map each groups 'journey' from planning their trip, through to providing positive word of mouth to their friends and family. Doing this allowed us to find numerous opportunities to enhance the way the app could interact with park visitors.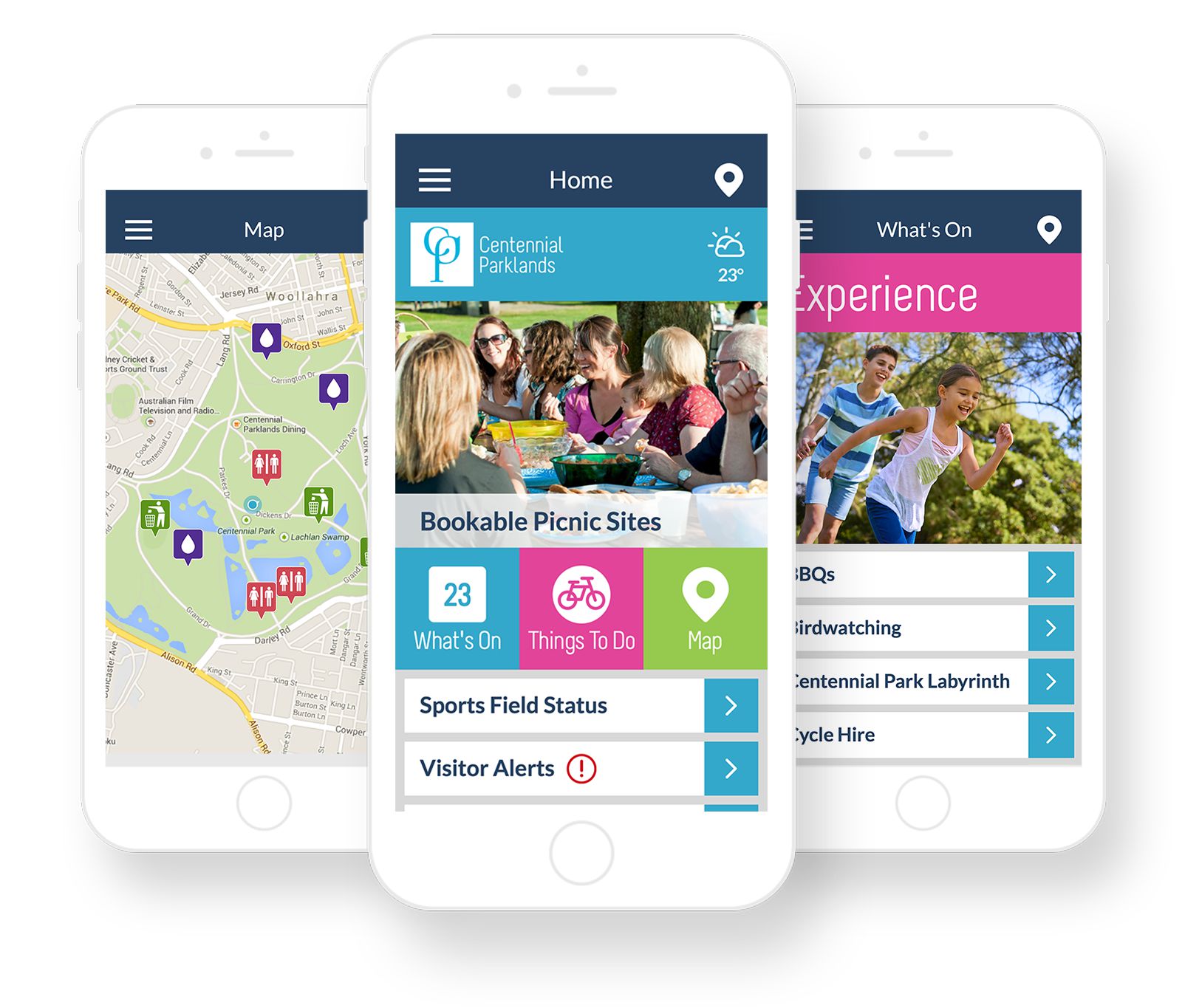 Results
The new hybrid app for Apple and Android was leaps and bounds above its predecessor.
The new app can be used to:
Plan a visit to Centennial Parklands
Search current and upcoming events and activities across the Parklands
Find visitor services and amenities via the interactive map
Get daily information on turf sports fields
Locate and direct yourself around the Parklands using the new interactive GPS map
500%
Increase in downloads YOY
200%
Duration spent on app
Rysen worked with us to provide a much needed digital solution for our business. They were both innovative and flexible given our tight budgets, and provided added value where they could. The outcome has been a smartphone app solution that has been very well received. Thanks to the Rysen team for their dedication to deliver a great outcome for Centennial Parklands.
Craig Easdown Marketing and Communications Manager