Since 1977, King Living has been at the forefront of Australian furniture design, manufacturing & retailing. With 17 showrooms in Australia, NZ & Singapore, King is synonymous for its unerring delivery of award-winning style & quality.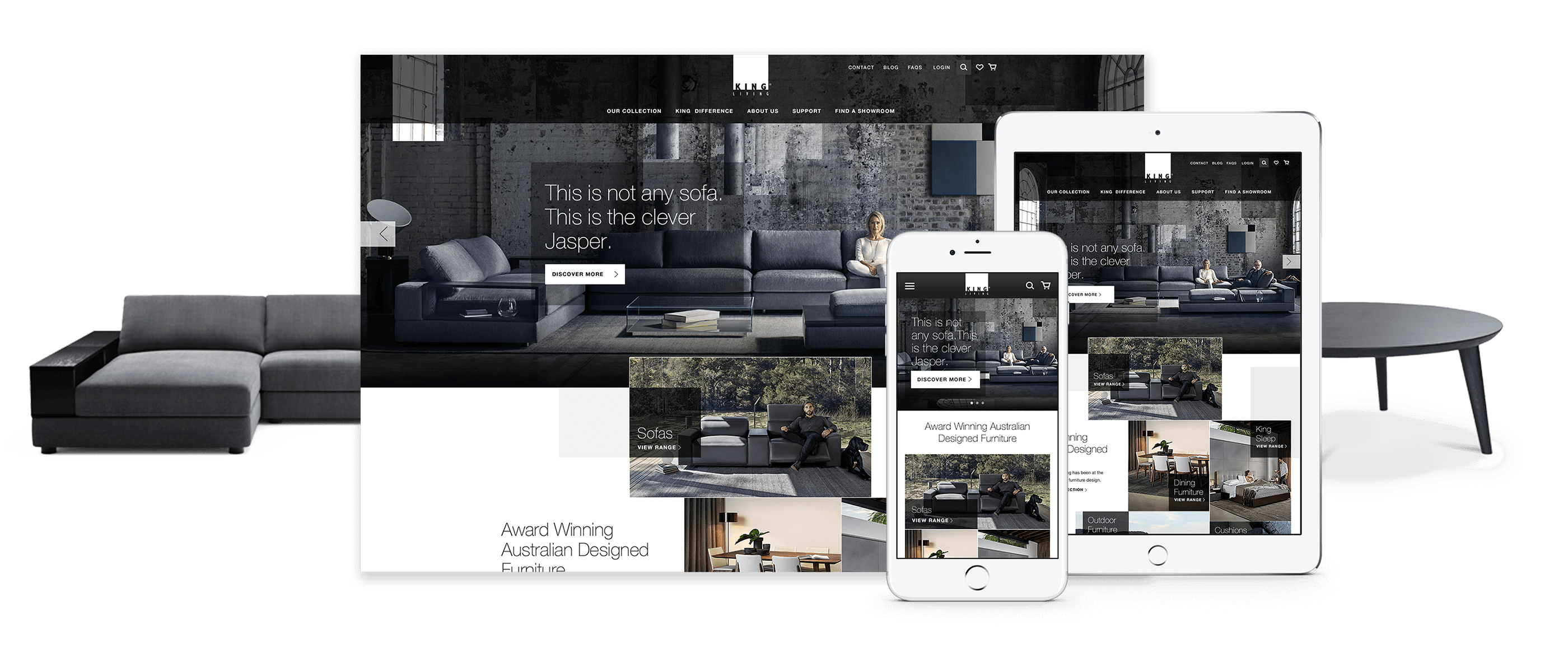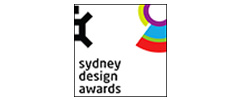 SYDNEY DESIGN AWARDS
Winner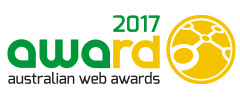 AUSTRALIAN WEB AWARDS
Finalist
Challenge
The fundamental objective of the design, optimisation and development of the new King eCommerce website was to improve the online customer experience.
King Living (King) is a design driven organisation. As a provider of luxury high-end furniture where the average customer order can range between $20k – $40k, King caters for a different type of customer with a different expectation to a typical eCommerce site. As such, the design of the new King eCommerce website needed to differentiate from competitors and establish itself as an online retail leader.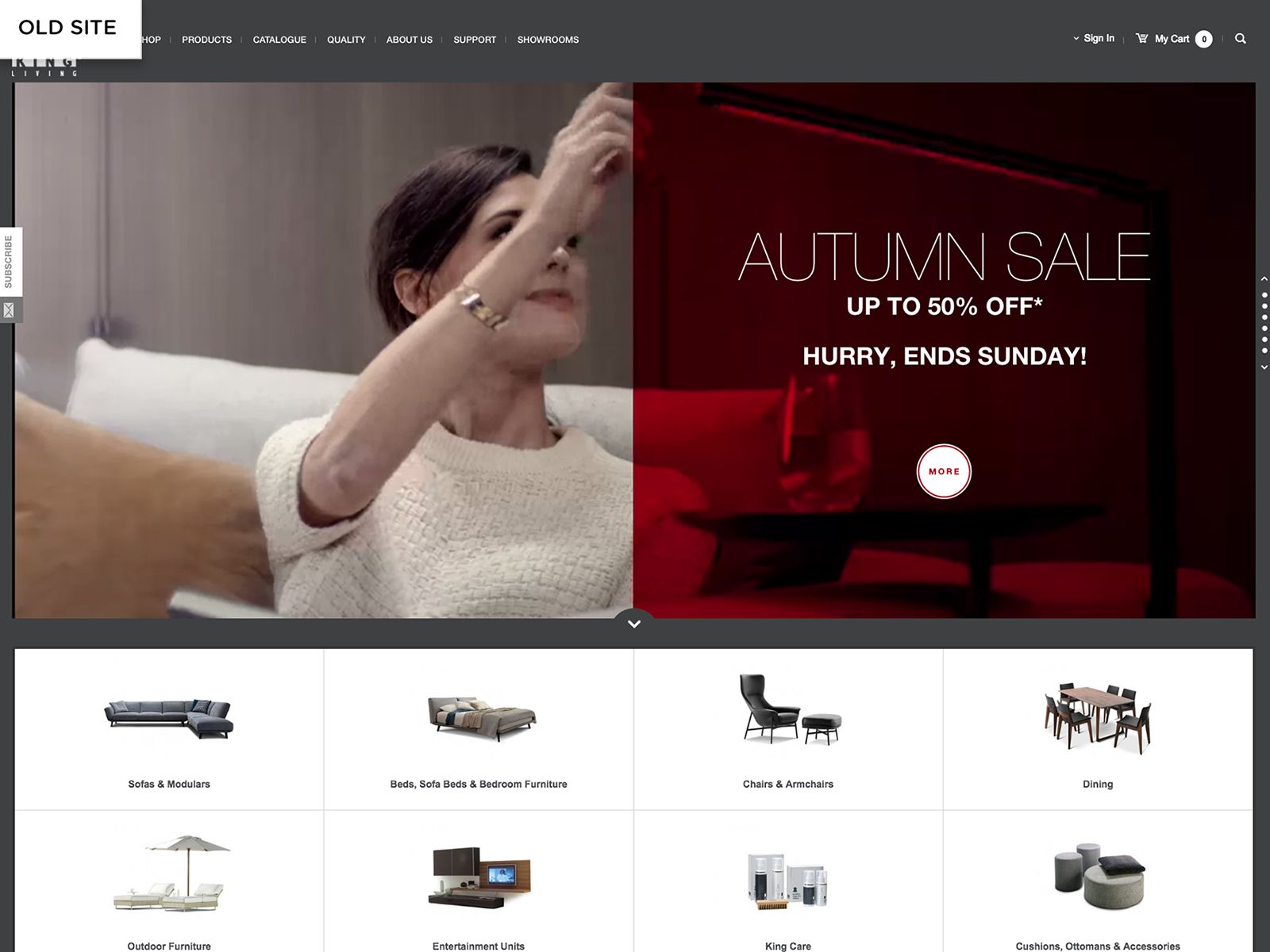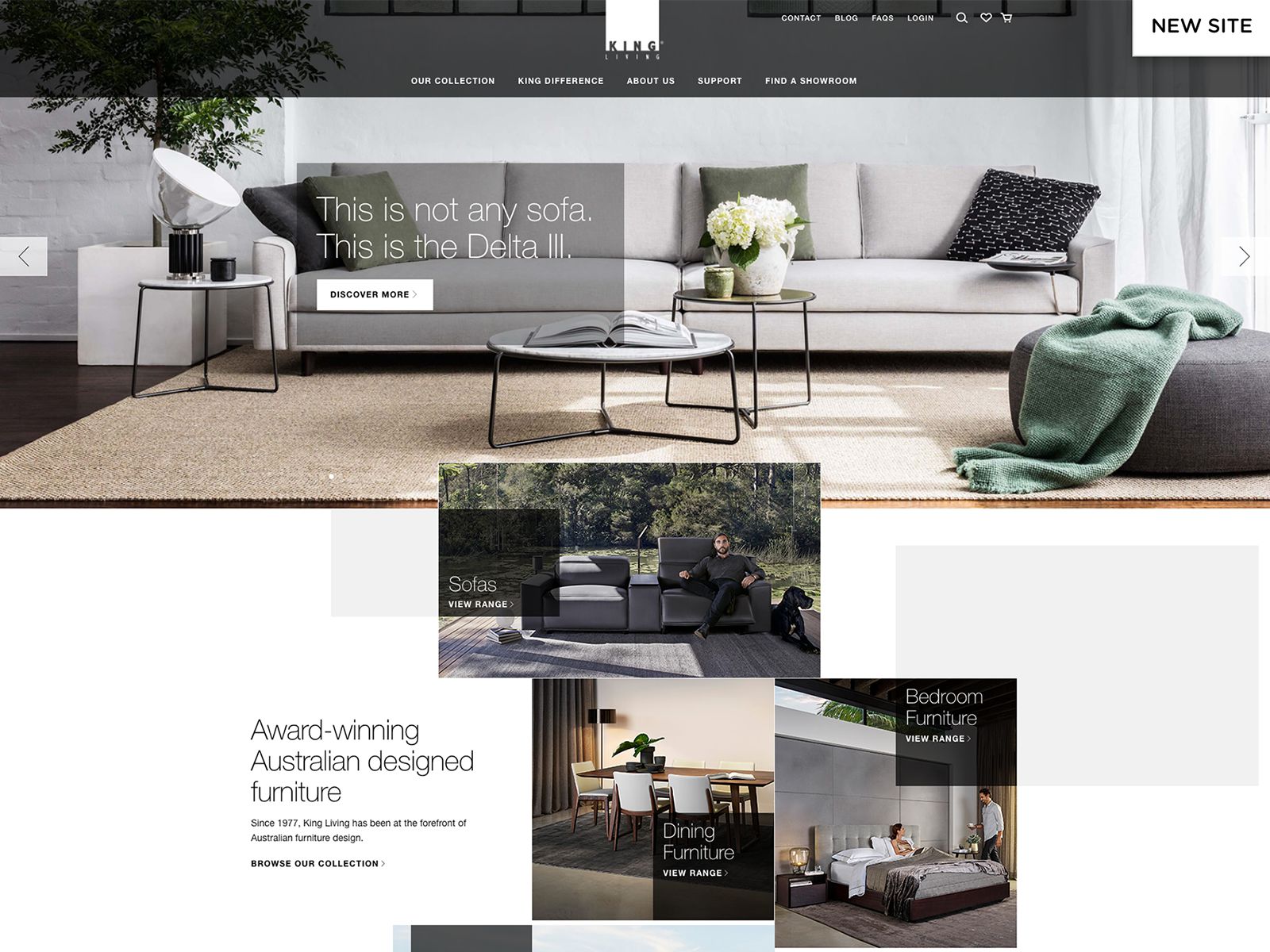 Solution
Rysen undertook a detailed research and analysis phase that included macro-mapping of the overall furniture purchase customer journey through to the micro-mapping of the specific digital user journey. The findings were further workshopped with stakeholders across the entire King business and its customers. Key recommendations and insights were implemented into the new King eCommerce website.
Key usability features included elements such as:
Smart (auto-hiding) header
Simple and intuitive navigation
Mobile first responsive design with four break-points
Advanced search with auto-complete and the ability to display site-wide results.
A refreshed brand style guide based on a 'modular design' theme was used to create the visual and functional framework of the website. Coupled with the detailed customer research, a user-centered UI was carefully crafted.
The new King eCommerce site caters for a visual and emotive product discover journey – education and storytelling that appeals to the senses.
Key site optimisation solutions such as the ability to 'build your own King' and a streamlined checkout process were further enhanced through the selection of eCommerce platform Magento 2.1 Enterprise.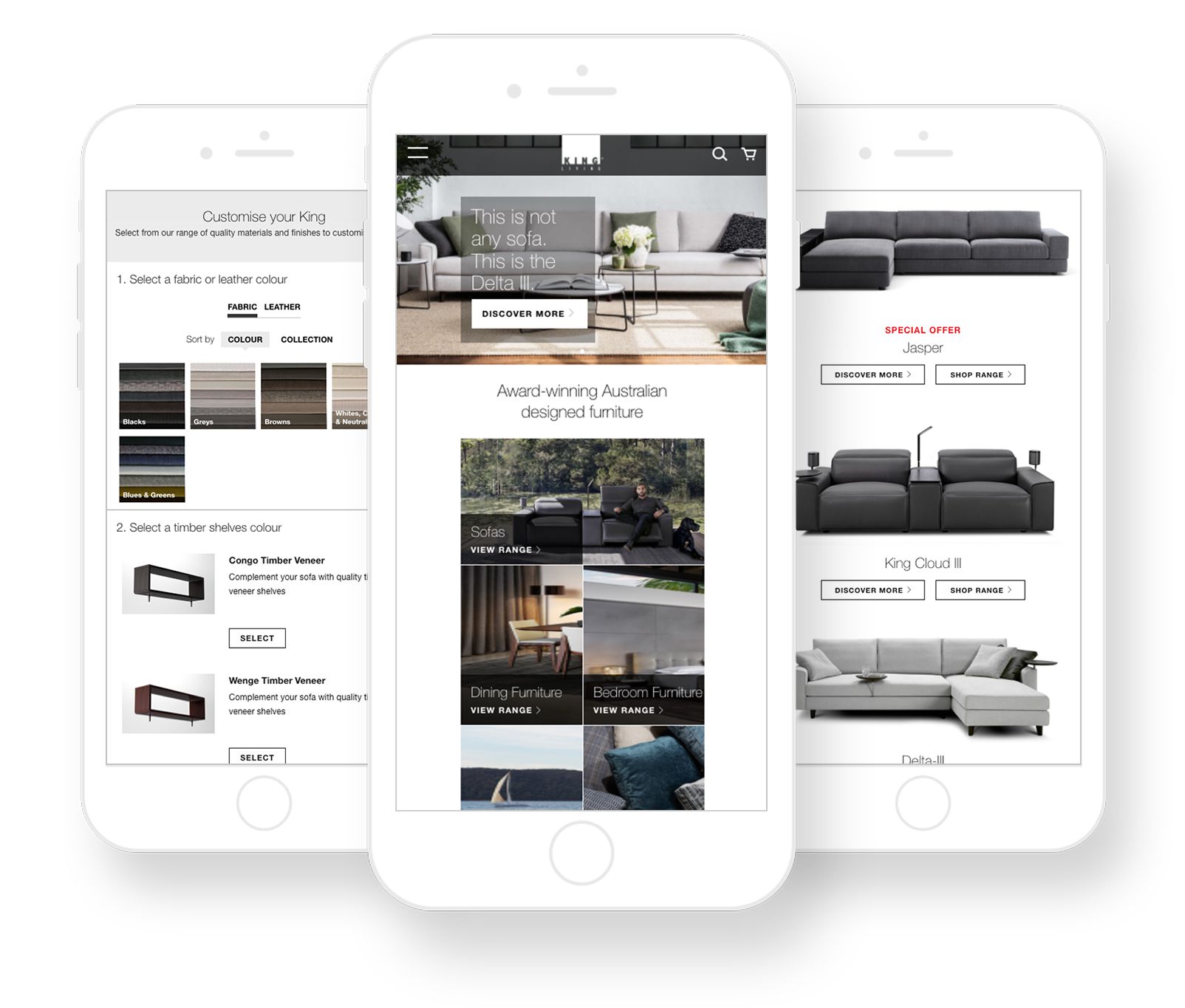 Results
Since the launch of the new King Living eCommerce website we have seen performance increases in comparison to same time last year. Feedback continues to be extremely positive from both internal stakeholders and King Living customers.
It is expected online order numbers, average order value and online conversion rate will all increase.
166%
Above 'unique visitors' target
450%
more products showcased
145%
Above 'new session' target
"The new King eCommerce website design, architecture and UX has allowed us to showcase a significantly higher number of products, from 20% of the range in 2016 to 90% in 2017 - an increase of 450% more products. As we make furniture to order, the new user experience allows King Living to show the depth of product ranges and choices, including over 130 different cover options, product sizes."
Anna Carrabs CEO