In 2010, Sealord Group Ltd, a global seafood enterprise and the leading seafood brand in Australia and New Zealand, bought 50% of Petuna. The revamped company needed an online presence that met their international stature. They approached Rysen.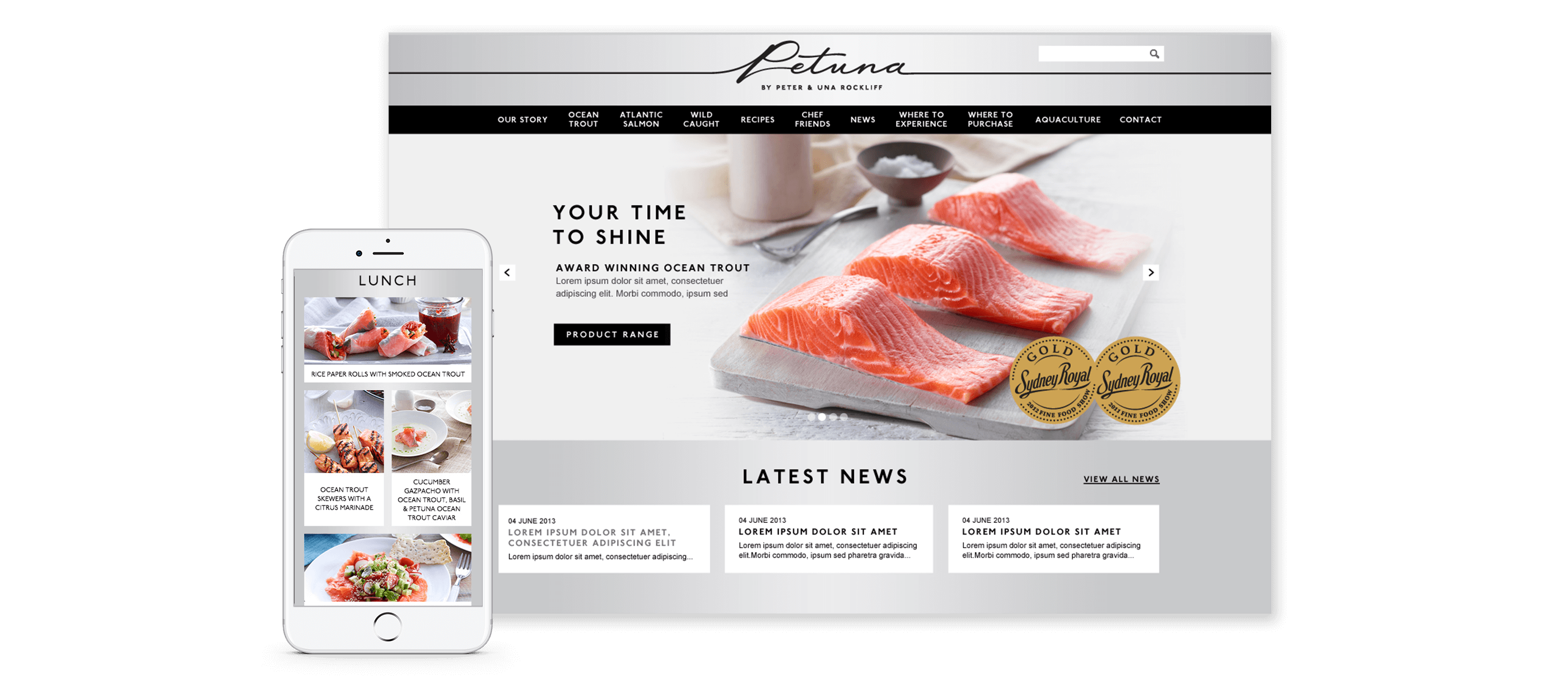 Challenge
Rysen were challenged by Petuna to transform their corporate website into a modern, fully responsive website that would generate excitement amongst their consumers. The Petuna brand itself was also going through a transformation after the merge with Sealord Group. The transformation was further influenced through the brands close association with fine dining restaurants resulting in the outcome needing to be targeted toward their 'foodie' audience.
Solution
Rysen worked closely with Petuna to create a fully responsive website that successfully combined a contemporary design with best practice user experience.
The site's content management system built on WordPress enables the client to update the website easily in-house.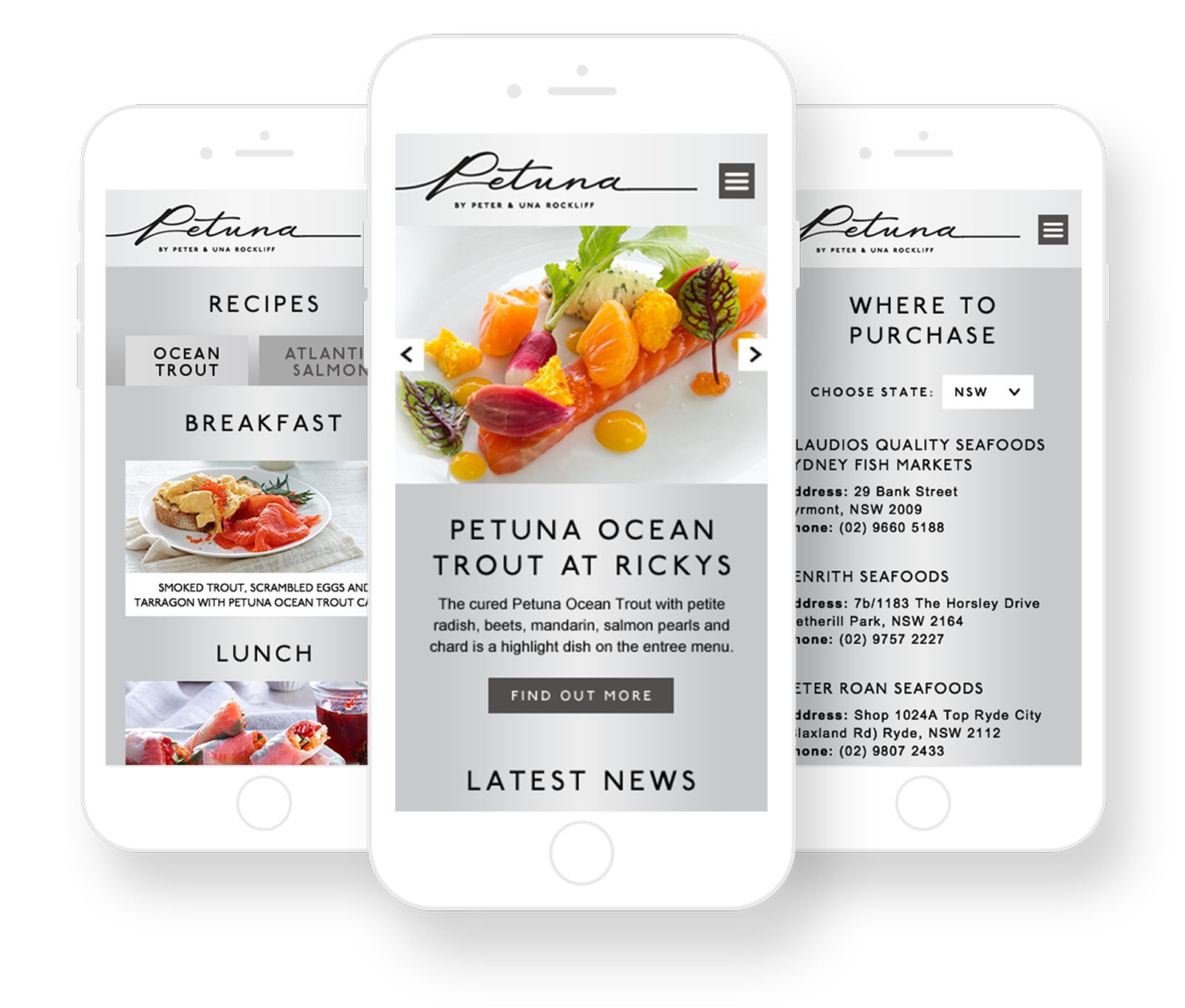 Results
Since its launch in 2013, the website has seen a significant increase in the number of website visitors, click throughs as well as customer interaction.