Radio Rentals is Australia's leading household appliance, technology and furniture rental company with over 90 stores Australia wide.
Since our relationship began in 2010, Radio Rentals have undergone a number of brand transitions, updates and evolutions. We are proud to say we've been with them the whole way delivering on countless projects, both online and offline.
The company continues to thrive and has seen substantial growth in recent years
Responsive Website
The previous RR website was long overdue for a refresh to bring the look and feel inline with the evolving brand. As over 75% of website visitors using mobile devices, a mobile first approach was utilised with outstanding results.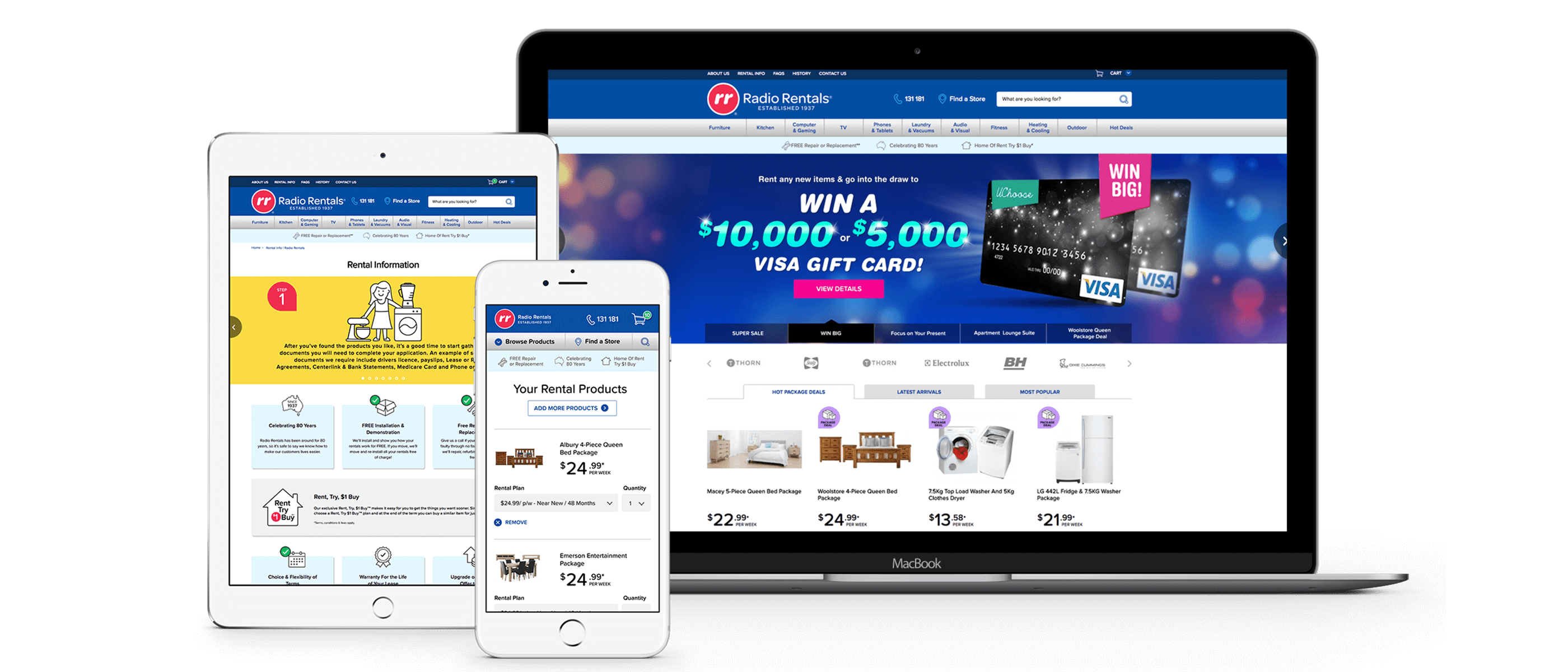 In-store Kiosk
RR opened a number of concept stores in 2016 and engaged Rysen to create a unique 'tablet kiosk' experience ensuring customers got the most out of their in-store visit and left with a positive perception of the brand.
HTML5 Digital Ads
As part of Radio Rentals digital marketing, monthly and campaign based digital banners are created to increase awareness.