The objective of this article is to help expand the way we think of UX and to discover how else we can utilise UX to improve our business

UX design is the process of designing products that are easy to use and awesome to interact with. It is all about enhancing the experience and delighting the people who are interacting with your product or service; making sure they see the value in what you're providing.
Normally when we think about UX, we tend to immediately consider how it can help our customers – how we can make them choose us over our competitors, stay loyal, spend more, refer us on to others, and so on and so forth.
All of this is without question is vital to our businesses. However, we often forget another important stakeholder in our business, who also can benefit greatly from good UX.
Which is of course, our employees.
I was recently reminded of the importance of UX to employees when the Rysen team went to a ticketed event in Sydney. When we arrived a good 30 minutes before the start time, we were confronted with queues more than 200m long.
Not only this, but there was a general sense of frustration and confusion amongst all those waiting to be registered so they could enter the event.
Tickets were required to be printed, and if they weren't printed-out and instead on your phone, the barcodes could not be scanned and needed to be manually entered in to the system. IDs were also required, as were wrist bands.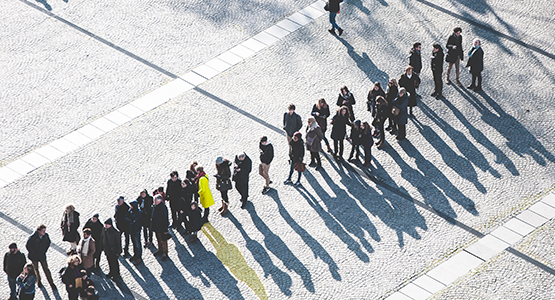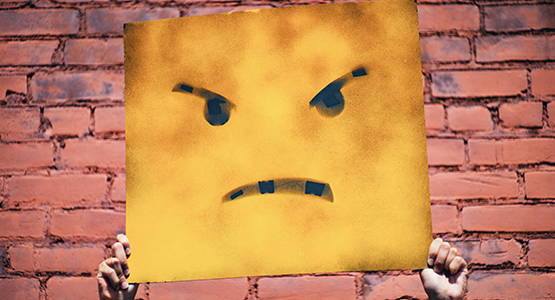 Our team both confused and unsure of where to go, accidentally started to queue in to the wrong line. After a mountain of confusion, an also confused staff member asked us to try merge back in to the correct line.
When we finally reached the front, I was being urged by my team to push harder to get to served by one of the very few people working behind the desks. I had no problem aggressively working my way up front, and when I was finally served, the girl who helped me was nothing but professional and lovely. But despite her best efforts to get me through as quickly as possible, the line was held up further while she had type out my barcode from my iPhone, letter by letter, number by number. The people around us began to treat the staff with more and more distain – not because they were incapable or bad at their job, but because of how the event had been organised. These people had not been set up for success. I could see that they too were becoming less patient, and more and more frustrated, trying their very hardest to keep the disgruntled guests as happy as possible.
Had the systems in place allowed for an easier, simpler process for visitors to check in, undoubtedly the staff's great client service skills would have been recognised, instead of everyone focusing on the impractical and slow workings of the event.
I chose to recount this event for how it demonstrates the strategic importance of good user experience, and how few companies realise its value, not only for its customers, but equally so for its employees.
We want our employees to be happy, because when employees are happy, they perform better. When our employees perform better, our customers are happy, and when our customers are happy, our business thrives.
We should always aim to set up our staff for success. The happier and easier their jobs are, the better and more efficient they will be – ultimately serving the end user too…  Not to mention the time this can save our employees, allowing them to focus on more important things like delivering exceptional service, upskilling or seeking new business opportunities.
Many people are attuned to the importance of UX for their customers, but are unaware of its importance for their employees. Yet, user experience is arguably even more strategically important inside a business, than it is outside a business. Consider the digital tools people use in your company every day; to track time and expenses, check their emails, manage resource, their schedule, and conduct hundreds of other routine tasks. These employees are forced to use whatever system your company has in place, or worse still, an endless amount of different systems.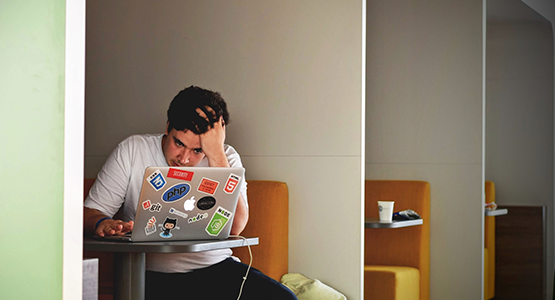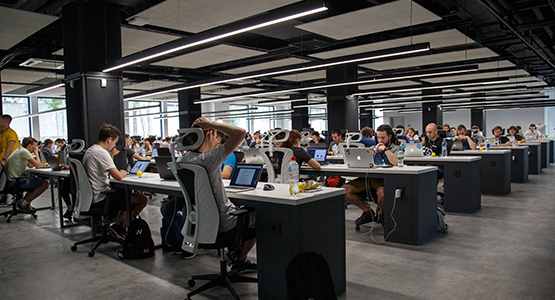 I'd like you to consider your current internal processes and systems. Is your team double handling work? Do they need a manual to understand how your software or systems work? Do they need to be how told to do things again and again? Are there inefficiencies in the way your team communicate with each other and with your customers?
When an interface is poorly designed it not only guarantees poor UX, it reduces the capabilities of the company.
Creating better, more satisfying internal experiences in the way you operate, can transform not only your employees' experience, but retention rates, employee satisfaction levels, and capabilities.
A great example of this is one of our amazing clients, Mortgage House. They have created bespoke internal systems that streamline their processes, allowing their team to work more efficiently, and focus on the important stuff — like customer service and new business opportunities. Their internal systems also speaks to their customer facing website, meaning that there is only one system that the team needs to use and learn.
In every decision they make, they consider not only how will this benefit their customer, but also their team. As a result, their systems continue to evolve, constantly allowing them to increase their productivity and profitability.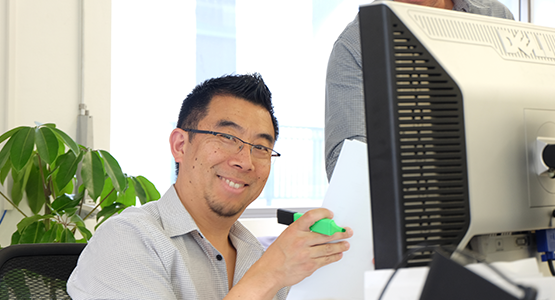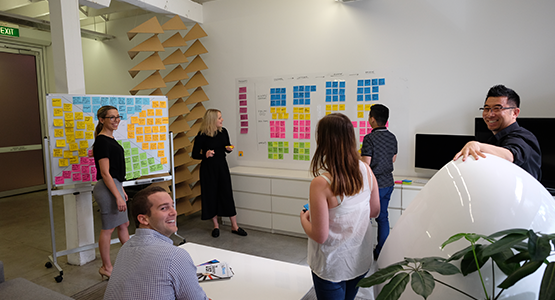 When interfaces are done well, it can be a delightful experience! People feel as if they already know how to use the systems in place and they don't have to be taught how to use it.
If your own company's internal systems are intuitively obvious to use, instead of employees feeling incompetent, or frustrated, they would feel smart and effective.
Internal systems should be obvious. They should also support your employees, not hinder them.
But how do we know if and how our internal systems can be improved?
A great and obvious way to start is to ask the question:
"What are your current frustrations and what would help you in your everyday work?"
Things can ALWAYS be improved. Paying attention to user experience may mean it takes longer to change & update your internal systems. However, by doing so, the result is far fewer headaches in the long term, as well as happier employees, happier customers, ultimately resulting in a happier bottom line.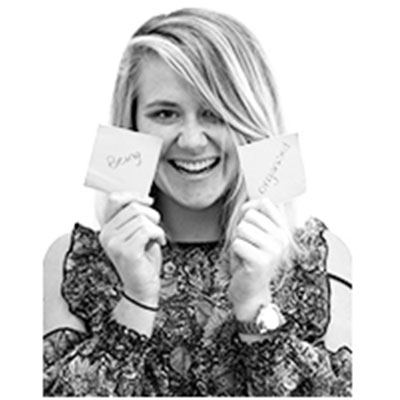 Written by:
Sophie Morris - Account Manager
No project is too big or too small for our quick-thinking and bubbly account manager. Sophie's can-do attitude and creative approach to problem solving not only makes her a great candidate for a season of Survivor, but also great at handling any challenge that Rysen faces.