OPSM engaged with Rysen to not only improve their email marketing click-throughs, but to also create flexible and adaptable templates which can easily be managed internally. Rysen created brand-specific email marketing campaigns for brands such as Tiffany & Co, Vogue, Ray-Ban & many more.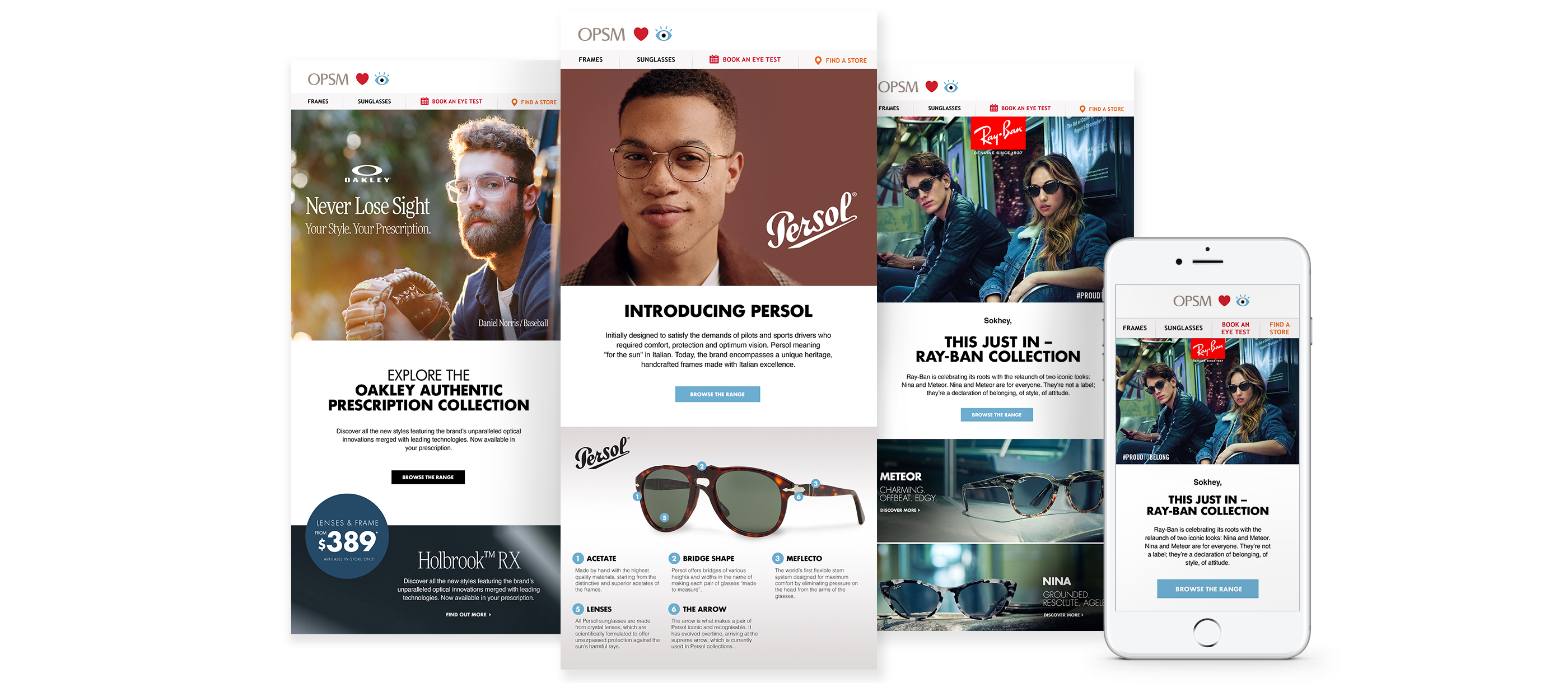 Challenge
Rysen was required to create immersive and interesting EDM designs for Luxottica and other worldwide brands. It was imperative that the designs met the brand guidelines, but also were created in a way to increase click-through rates. Rysen and OPSM worked collaboratively on many OPSM specific email campaigns, as well as many cross branded campaigns. 
Solution
Rysen and Luxottica (OPSM) continue to work collaboratively on email campaigns. Rysen were able to put forward opportunities and ideas to further enhance the email marketing strategy. Rysen also delivered a detailed research and opportunities document and as a result, Rysen revisited the email marketing template. In addition, Rysen facilitated a customer journey workshop which presented gaps and insights in the CRM strategy. Overall, the relationship between Rysen and OPSM continues to grow and has become one of our largest and longest-serving clients.